Padma Lakshmi Had The Perfect Response To An Indian Food Opinion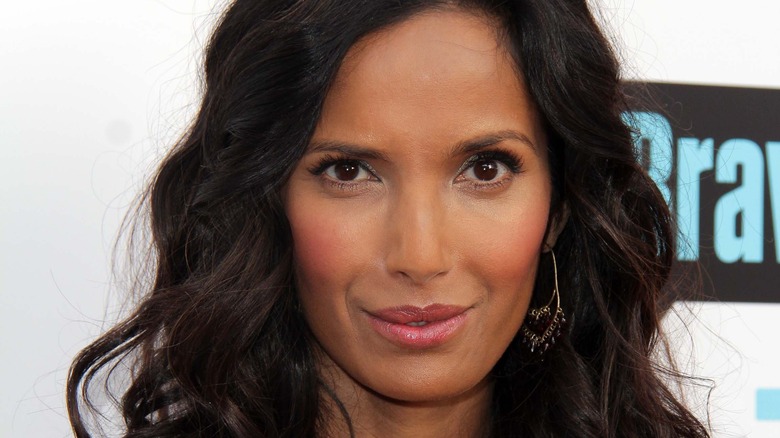 s_bukley/Shutterstock
Padma Lakshmi is an Indian-American activist, author, blogger, model, actress, and television host whose career has been celebrated for decades. She's hosted a variety of food shows, including Hulu's "Taste the Nation," Food Network's "Padma's Passport," and Bravo's "Top Chef," and the latter has earned her two Emmy nominations. Her vocation revolves around discovering foods from around the world and sharing their vibrant histories and impacts on culture. Lakshmi is also a fiercely outspoken advocate for various causes and organizations, especially those involving women's rights, race relations, and immigration.
That being said, it's not uncommon for Lakshmi to combine her passions, usually with notable results. Back in August 2021, Gene Weingarten, a columnist for The Washington Post, wrote an entire column about how Indian food is "based entirely on one spice" — which the "Top Chef" host aptly labeled "white nonsense." And more recently, she had another clever response to someone who expressed their opinion on the cuisine of her native land.
Padma Lakshmi responded to an Indian food hater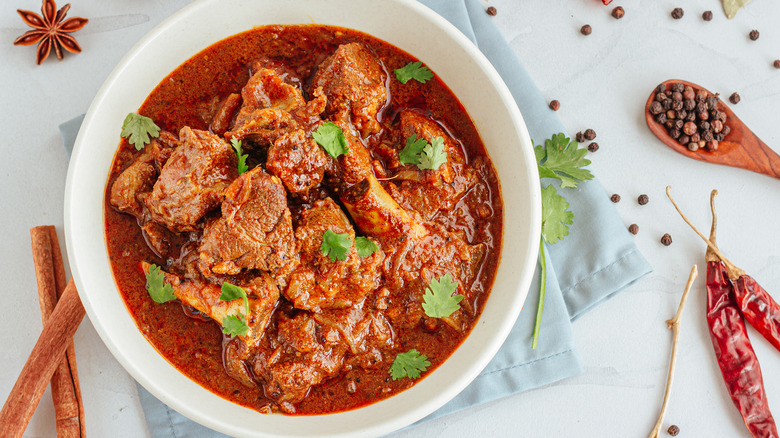 Ravsky/Shutterstock
On April 21, 2022, someone wrote this on Twitter: "No disrespect to the culture but Indian food is so weak." Padma Lakshmi, who rarely holds back responding to comments about her preferred cuisine, responded the next day. "*sighs in Indian* More for me then," her quote tweet read. A number of users quickly backed her up. One wrote, "Aren't people tired of the 'no disrespect, but' rhetoric? Sheesh." Someone else suggested that "they just haven't had good Indian food," while another person said "As a Ravens fan, Padma, can you please school Marlon in the awesomeness that's Indian food?"
By the way, the Twitter user in question is Marlon Humphrey, the cornerback for the Baltimore Ravens. Clearly, he didn't expect one of the most notable Indian-American foodies on the planet to see his remark, let alone publicly acknowledge it. Well, Mr. Humphrey, it's great that you're making millions per year for being the second best cornerback in the NFL. With all due respect, your palate may need some work, too. Perhaps you should try some ghost pepper chicken vindaloo, then report back.