Here's What It Takes To Become A Chef At Benihana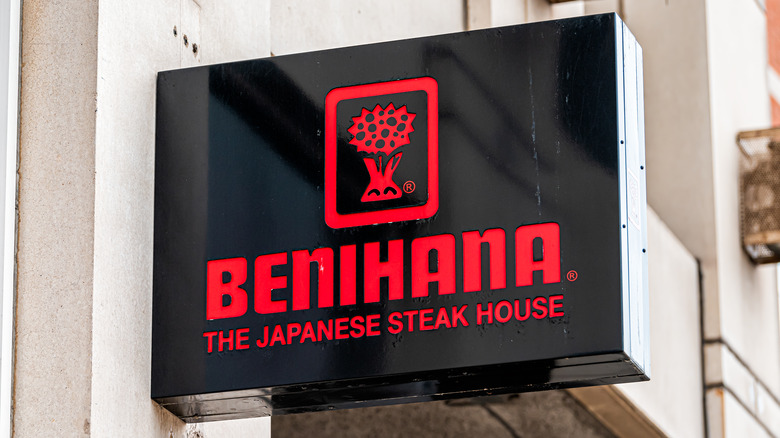 Kristi Blokhin/Shutterstock
if you've ever been to Benihana, even once, you'll probably know that you're getting both dinner and a show. For those who may have never heard of Benihana's, it's a restaurant that has a Japanese farmhouse-inspired interior (similar to how Cracker Barrel has that rustic American general store atmosphere) and a wide array of Japanese and American-inspired dishes. It's also well-known for having your meal cooked directly in front of you on huge grills that customers sit around. According to Benihana, this style of cooking is known as teppanyaki grilling, which uses a flat iron griddle over a propane flame to grill steaks, eggs, seafood, vegetables, and more. 
A large part of the Benihana's experience is getting to watch your food be cooked directly in front of you — as well as the performances the chefs behind the grill give. According to Medium, this can include everything from flipping shrimp into a customer's mouth, making a "volcano" out of onion rings, or drawing a heart out of fried rice. in between the fanfare of seeing your dining companion catch a shrimp in the same way a seal catches a fish, you have to wonder just how exactly these showman chefs were able to land this gig. Was it through some unique talent of combining daredevil skills with culinary art? Or was each chef thoroughly trained to memorize each and every stunt and trick they do behind those ripping hot grills of fried eggs and rice?
Benihana chefs are both trained and learn through experience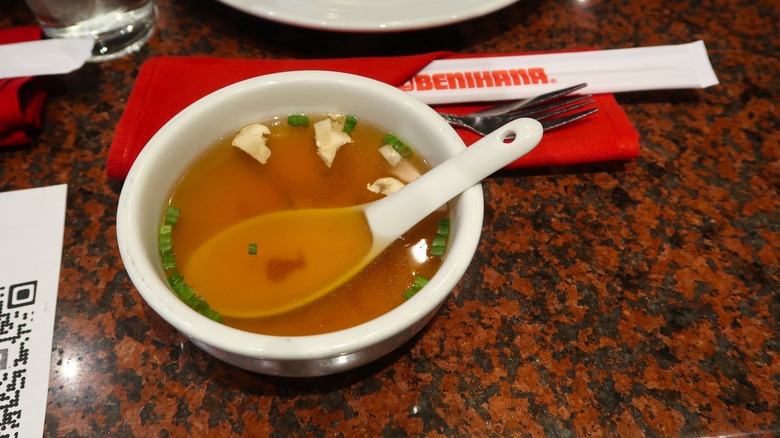 Red Herring/Shutterstock
Before we get into the how's of becoming a Benihana chef, we must first discuss the "why" factor. According to The Hustle, the founder of Benihana, a Japanese-American playboy by the name of Hiroaki "Rocky" Aoki knew that Americans loved spectacle (and believe us — Aoki, an enthusiast of a fast-and-loose lifestyle that included cocaine, speedboats, and backgammon, knew what spectacle was), so he encouraged his chefs to put on a bit of a "show" for guests while they waited for their food.
Per ZipRecruiter, you must have a handful of qualifications to attain such a job. These include having extensive knowledge or background working in Japanese cooking and in a Japanese restaurant. In addition to cooking skills, communication and customer service skills are needed since you'll obviously deal with many customers in your field of work. You're not only also trained by other chefs, but according to one former chef via Reddit, you'll learn a lot of the techniques and tricks on the job. Obviously, you'll need to know how to work a knife and cook food, but you'll need to work your way up to the top first.
If you want to learn some of the tricks of the trade without committing to a Benihana's career, you can take the restaurant's Be the Chef class, which teaches you everything from making fried rice to flipping shrimp.