The Usher Twix Ad You Probably Forgot Existed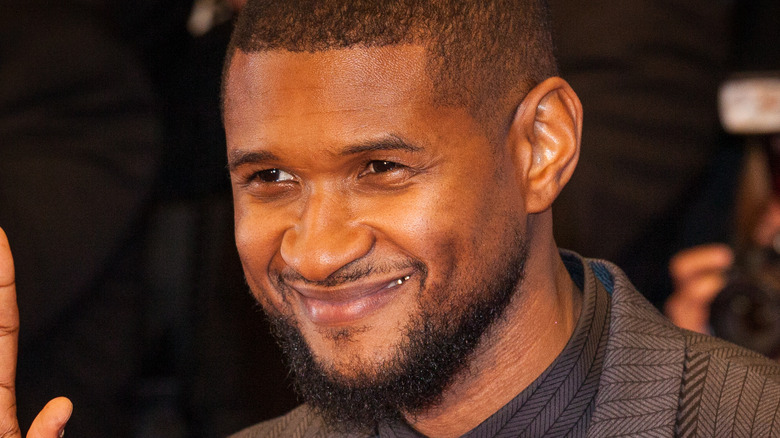 taniavolobueva/Shutterstock
It's hard to overstate how great the year 2002 was for R&B superstar Usher. In that year, he was in the middle of his successful "8701" album era. Three of the album's singles climbed to spots in the top five on Billboard, according to CNN.
With such success, it seems natural that some of the biggest brands would be interested in having him represent their products. One such brand is The Mars Inc. candy Twix. The leaders of the caramel shortbread and chocolate treat booked the legend twenty years ago for their "Twix Worlds" campaign. While the ad hasn't remained in the public consciousness the way commercials by his peers like Beyoncé's super bowl commercial and Britney Spears' iconic Pepsi ad have, it's still worth a trip down memory lane to a time when social media was in its infancy and influencers were almost exclusively a term reserved for celebrities.
Usher and Twix were 'in the mix'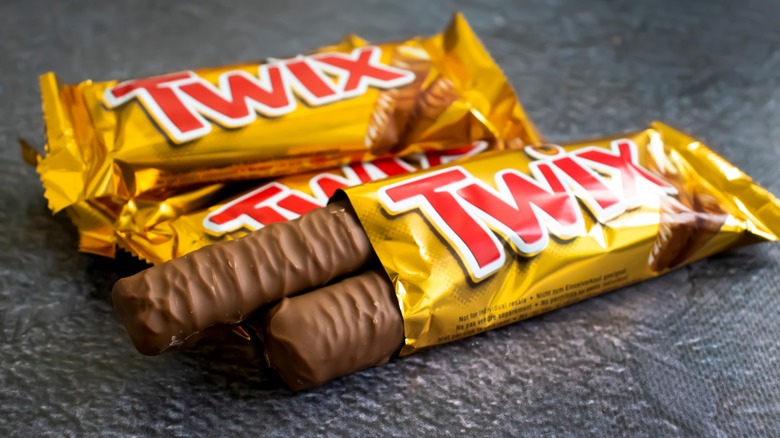 TanyaLovus/Shutterstock
Usher's slick dance moves and smooth, sultry vocals have always been a significant part of his artistry. The young singer had the talent and natural charisma to amass a broad audience. The people at Twix recognized this and seized an opportunity to put all of that on full display for their commercial (via YouTube). The futuristic, dance-heavy visuals may appear dated by today's standards, but for the times, the graphics could have been seen as cutting edge at the time. While donning an array of customs, Usher can be seen rapping and singing while dancing underwater, in the club, and even on the moon.
Interestingly, the ad ends with the phrase "In the Mix," which would later be the title of the 2005 crime-comedy film in that Usher played the lead role (via IMDb). After the "8701" era, Usher released his record-breaking, "Confessions," which solidified his place in pop music history, per Billboard. As he gears up for a new Las Vegas residency, one can only hope the music veteran plans to partner with more brands.