The Funny Mistake Rachael Ray Made The First Time She Cooked For Her Mom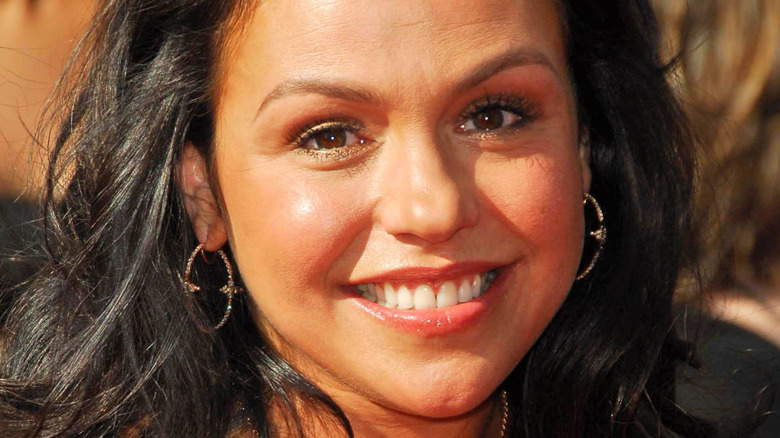 s_bukley/Getty Images
Rachael Ray has built up an astonishing food empire over the years, especially considering that 41% of people think Ray can't cook, according to a poll conducted by BuzzFeed. The New York-native has published over 20 cookbooks, hosted multiple TV series, including "30 Minute Meals," and even owns her own homeware line, which includes pots, pans, tools, and other kitchen gadgets. That said, it isn't easy for Ray to juggle her various business endeavors. "I have four to five jobs on any given day, and I could use a couple more Rachaels," she joked with Good Housekeeping.
While Ray may have proved her culinary talents time and time again, the down-to-earth TV personality has consistently refused to call herself a chef over the years (via ABC News). Unlike many celebrity chefs, Ray never received any formal culinary training. Instead, she learned many of her skills simply by being surrounded by food during her childhood. "Everyone on both sides of my family cooks," she has said, as seen in her Food Network bio. 
In fact, in an interview with Eating Well, the "Rachael Ray Show" host shared the delightful mistakes that she made the first time she cooked a meal for her mom.
When Rachel Ray was a mere tween, she knew how to whip up a mean mimosa
Rachael Ray has cooked many meaningful recipes over the course of her life and career. For instance, one of Ray's recipe's that stands above the rest is her carbonara. The cookbook author claims that she knew her husband John Cusimano was "the one" when he requested that she make her famous carbonara for his birthday dinner. "I offered up lobster, steak, fine foods of all nationalities, to which he replied: 'Can I just have some of your carbonara?" (via Good Housekeeping).
Another one of Ray's most memorable meals is one that she made over 40 years ago. In an interview with Eating Well, Ray explained that her famed three-cheese rolled lasagna with roasted parm cauliflower florets is inspired by a dish that she cooked for her mother. "I was around 11 or 12. I made lasagna roll-ups with gorgonzola, ricotta and béchamel sauce," she shared. "I didn't know much about wine pairings, so I served it with a mimosa! OMG. Don't do that," Ray warned.
While a mimosa may have seemed like a sophisticated dinner cocktail for little Ray back in the day, she's come a long way since that fateful dinner party. The celebrity chef now pairs her lasagna with an Italian white wine and a green salad, not champagne and fruit juice.