41% Of People Think Rachael Ray Can't Cook, According To Recent Poll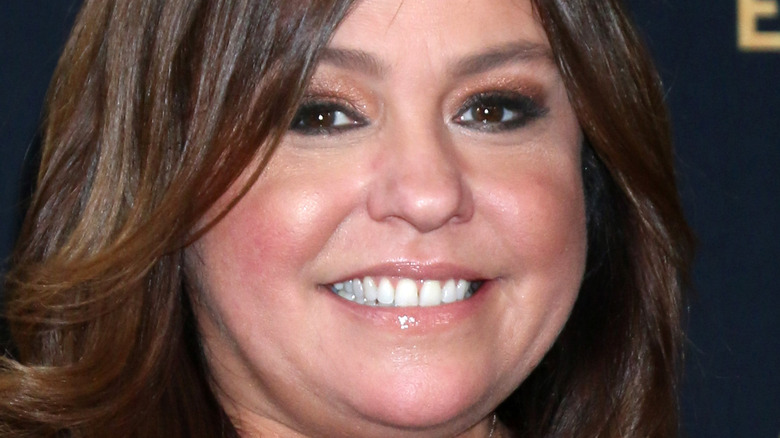 Kathy Hutchins/Shutterstock
From Ina Garten to Bobby Flay to Gordon Ramsay, the world is full of TV chefs who have made a name for themselves. However, few celebrity chefs are more recognized and beloved than Rachael Ray. Like many of her Food Network peers, some of Ray's fondest childhood memories were in the kitchen. "Everyone on both sides of my family cooks," the New York native shared with the Food Network. "I was surrounded by all different styles of cooking and worked in the food service industry in just about every capacity you can imagine," she continued. Ray worked as both a waitress and a restaurant and pub manager before becoming famous for her "30-Minute Meals". 
Today, the Emmy-award winner has written over 20 cookbooks and graced our television screens on numerous Food Network shows including "$40 a Day," "Rachael Ray's Tasty Travels" and "Rachael Ray's Week in Day." Despite all of her fame and success, Ray adamantly claims that she's a "cook, not a chef" (via CBS News). However, it turns out a lot of people think that Ray can't cook either — 41% of responders in a BuzzFeed poll, to be exact.
Ray struggles to make both coffee and toast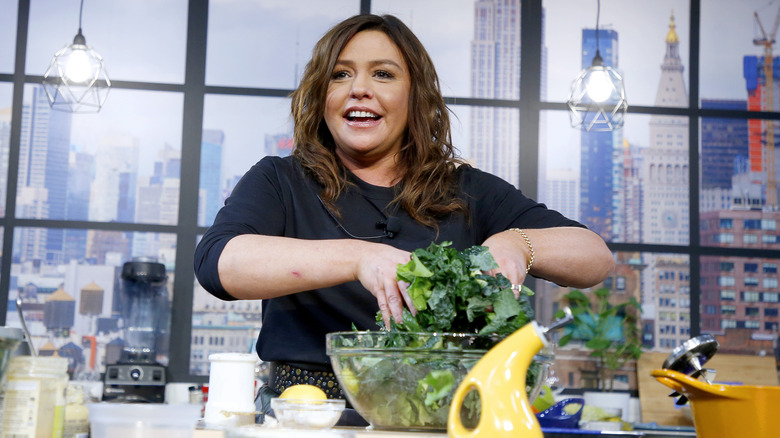 John Lamparski/Getty
In a BuzzFeed article titled "I Love Watching These 15 Celebrity Chefs on TV, But I Need To Know If You Think They're Actually Good At Cooking," writer Kristin Harris created polls to see what society thought about some supposedly talented cooks. When asked if Rachael Ray was a good cook, a shocking 41% of respondents answered with "No" (take note: this is a live poll and numbers are subject to change). The only TV personalities who received worse results than Ray were Selena Gomez, Guy Fieri, and Pat and Gina Neely.
While Ray may boast a jaw-dropping net worth for her cookbooks and cooking shows, the BuzzFeed readers aren't the only ones who have dissed Ray and questioned her culinary expertise. Emeril Lagasse once asserted that Ray "doesn't know anything about food," (via The Daily Beast), while Anthony Bourdain once stated in a since-deleted blog post that "We KNOW she [Ray] can't cook. She shrewdly tells us so. So...what is she selling us?" (via The Millions). Yikes.
To top that off, Ray struggles with preparing two of the most approachable consumables in the kitchen: coffee and toast. "My coffee's horrible," she shared on "CBS This Morning" (via CBS News). "It will overflow; it will be black as night and thick as sludge, or it will look more like urine than coffee, yellowish-brown." As for the toast? It doesn't fare much better. "I set toast on fire," Ray continued.