The Vegan Comfort Food Shaquille O'Neal Can't Resist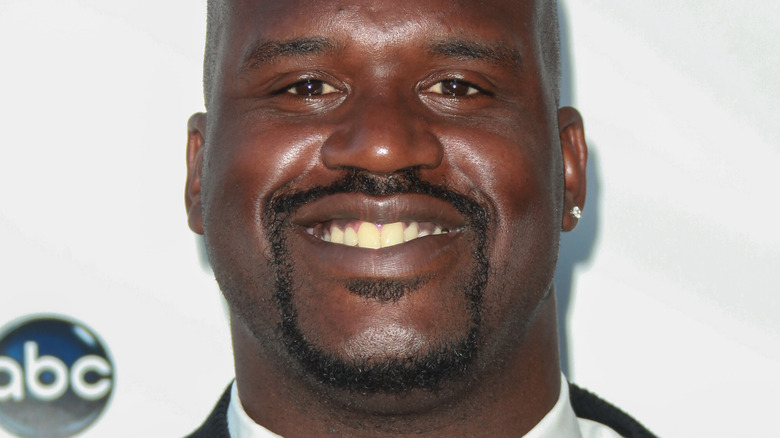 DFree/Shutterstock
Switching to a plant-based diet has been a major trend among elite athletes over the past few years. A common misconception about veganism is that athletes would not be able to get the protein they need, but bodybuilder Patrick Baboumian, who credits his vegan diet for his performance, throws that trope right out the window. "I got heavier, I got stronger, I won the European championship title in powerlifting, I broke three world records so everything was going perfect ... my blood pressure went down, and my recovery time was so much faster so I could train more," Baboumian told CNN.
Other world-class athletes like tennis player Venus Williams, soccer star Alex Morgan, and legendary quarterback Tom Brady have also sung the praises of a plant-based diet (via The Beet). When the best of the best are giving advice on ways to improve performance, the rest of the athletic community listens, even if they're retired. Although NBA legend Shaquille O'Neal owns a fried chicken chain called Big Chicken, he is on a mission to eat healthier. When he wants a "cheat day" from his usual diet of "chicken salad, steak, and fish," he heads to this Atlanta vegan institution to get his cheeseburger fix (via VegNews).
Shaquille O'Neal is a big fan of Slutty Vegan's burgers
Even though Shaquille O'Neal no longer has to have the diet of an athlete since he has been retired from the NBA for some time, the larger-than-life entrepreneur tries to make healthy choices in his diet. In fact, Shaq discussed his diet in an interview with Rip Michaels on the show "Urban Eats & Treats" while they were waiting for their food at Slutty Vegan, which has become a staple vegan restaurant in Atlanta. "It's not that I'm going vegan," O'Neal told Michaels (via YouTube). "My friend introduced me to this place and it's healthy. For example, I like cheeseburgers, right? But the way [Pinky Cole] cooks it, I can eat healthy, but still feel like I'm eating bad."
In 2019, Slutty Vegan shared a video on Facebook of Shaq devouring two of their Fussy Hussy burgers and looking very happy about it. Even though the burger looks tiny in his hands, this vegan comfort food destination piles its sandwiches high with toppings like pickles, caramelized onions, jalapenos, and vegan cheese (via Slutty Vegan's official website). "I'm a burger guy so when I gotta get that burger taste, I gotta look at a burger, grab a burger, always come to Slutty Vegan," Shaq told Michaels (via YouTube).
Now, before starting the vegan diet, people can rest assured that there are plenty of delicious options out there for them, with the vegan industry ever-expanding. Still, no matter if you're vegan or not, you can go out and explore all of the best vegan restaurants in the U.S.