Tabitha Brown's Seasoning Blend Is Hitting Retail Stores And Instagram Is Psyched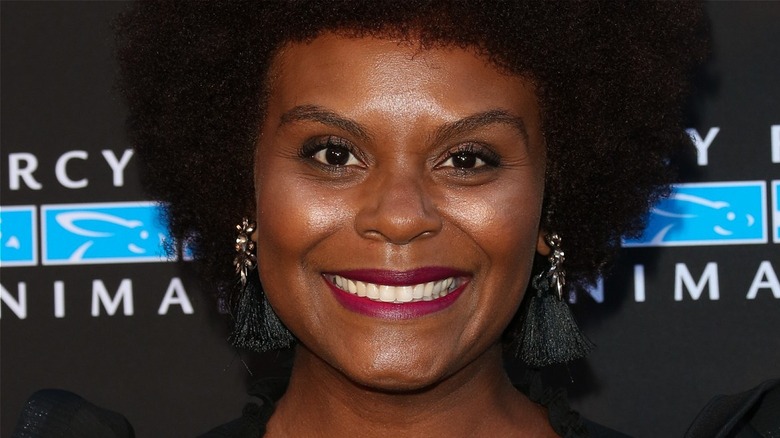 Paul Archuleta/Getty
Looking for how to start a plant-based diet? If you're on TikTok, you've probably run across Tabitha Brown's account where she shares vegan recipes. Brown has debunked some of the biggest myths about being vegan, and if you think that vegan food is bland, think again. There are plenty of vegan-friendly seasonings that can make meatless dishes shine, like Trader Joe's chicken-less seasoning salt. Plus, Brown has her own Sunshine Seasoning made by McCormick.
While her seasoning blend has been available for purchase online, it's sold out quickly. But on Instagram, Brown announced that Sunshine Seasoning is heading to retail stores. In her video, Brown says that fans can start looking out for her seasoning blend in stores starting on June 1. She does mention that the rollout will take some time, but hopefully, this spice mix will be more widely available. A press release explained that Sunshine Seasoning does not contain salt and "includes traditional Caribbean spices and herbs, allspice, thyme, turmeric, cayenne pepper, mango, and pineapple."
What does Instagram have to say about the announcement?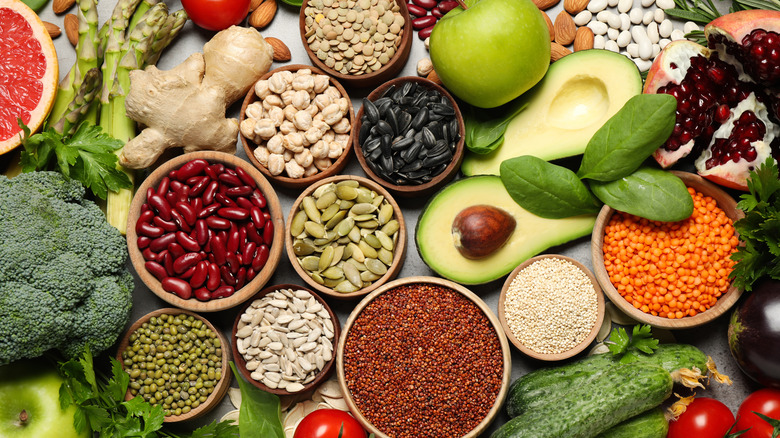 New Africa/Shutterstock
The Instagram post Tabitha Brown shared to announce that the spice will soon hit retail stores has over 30,000 likes. From Brown's followers to celebrities, there are a lot of people hoping to get their hands on the seasoning now that it's going to be in stores. Actor and comedian Yvette Nicole Brown commented, "Thank God! I'd like to actually try it finally! It always sold out before I could get it! @mccormickspice If y'all wanted to send me a goodie box to test it out before the launch just let me know!" For those who were able to snag Sunshine Seasoning while it was available online only, this is still exciting news because they loved the seasoning so much. One commenter said, "I can't wait to purchase it again. The best seasoning hands down."
Need some ideas on how to use Brown's Sunshine Seasoning? In the press release, she says that this blend pairs with all food, whether it's vegan or not. One Instagram user wrote about how they used the seasoning and said, "Made a BLT and sprinkled some sunshine. Ohhhh God I thank you!!! So good." While you're waiting to buy Sunshine Seasoning in stores, you can still eat like Tabitha Brown — learn more about the foods that Brown can't live without and add them to your diet.