The New York Restaurant Michael Symon Wants To Open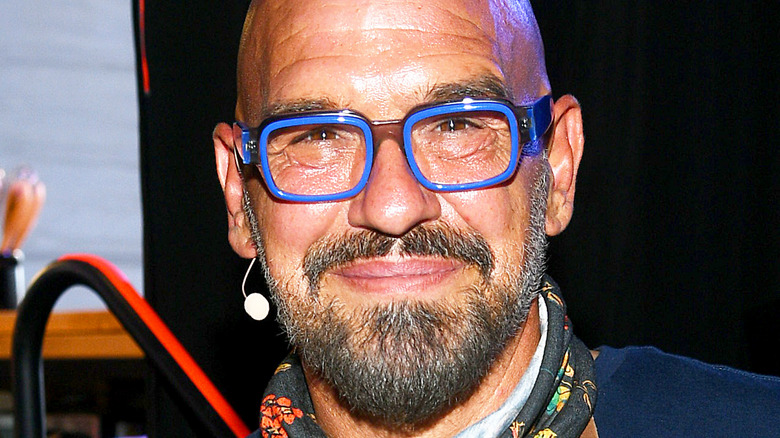 Dave Kotinsky/Getty Images
Let's be honest, being a celebrity sounds kind of exhausting. You work and you work and you work, but your fans, agents, and perhaps family, too, still want more. Take Michael Symon for instance. He's the star of his own show on Food Network, "Throwdown With Michael Symon," he's appeared countless times on other popular shows like "Chopped" and "Iron Chef," he's a grandfather, and, to further add to his impressive resume, Symon just re-opened his Vegas casino restaurant. But fans on Twitter aren't satisfied. That is if we're to go by at least one of their suggestions for the star chef.
"If you & Ms Mabel could open another restaurant on the northeast end of Long Island NY, you would both lose your mind when you saw all of the diehard Long Islanders eating with endless smiles," the tweet reads. Many celebrities would probably ignore these random social media comments from fans, but Michael Symon did not. He did respond to his fan, and he actually shared what his dream Long Island restaurant would look like.
Long Island is all about the seafood for Symon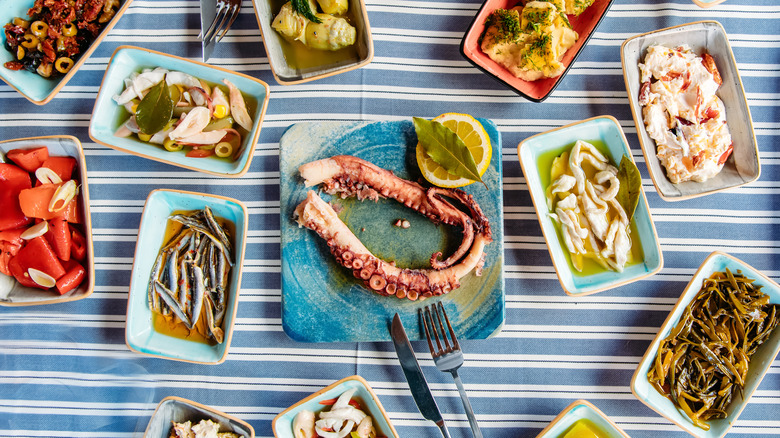 Hakan Tanak/Shutterstock
Symon didn't seem too certain about his future as a Long Island chef, saying there was a slim (but not zero) chance of it happening. However, he did already have a vision for the perfect eatery. "It would have to be seafood & most likely Greekish...just so much insane seafood in these parts."
Perhaps you should think twice about drinking Long Island ice teas, but Long Island seafood is another matter entirely. The area is known for its oceanic delicacies, which include striped bass, flounder, sea bass, swordfish, oysters, scallops, and more that are fished right offshore (via Discover Long Island). The Greek twist to Symon's food would likely find even more fans on Long Island, too. As of the 2017 Census, Nassau and Suffolk counties, which cover Long Island, had a population of at least 13,500 people of Greek heritage (via Greek News Online). It's probably a long shot, seeing as how busy Symon is these days, but if he were to set up a restaurant on Long Island, it seems like his Greek-ish seafood strategy would be a sound one.