This Is The Best Hotel Breakfast In The World, According To TripAdvisor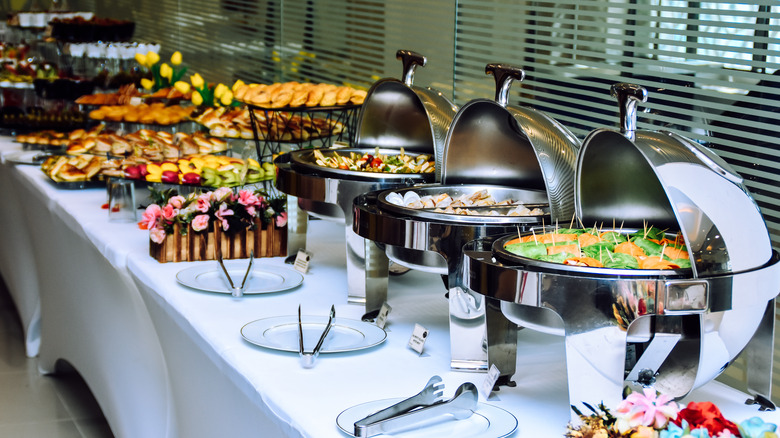 Evram Nosehy Georges/Shutterstock
Hotels have something truly special about them, some kind of unexplainable aura that makes them so attractive. Is it the idea of having your bed made for you with clean and fresh-pressed linens and fluffed pillows waiting for you on your return? Is it the nostalgic feeling of being a kid with your family and swimming in the hotel's heated pool, only to be dripping wet and standing in the cold hotel hallway? Or maybe it's the idea of waking up to a buffet in the lobby with warm Belgian waffles, fresh fruit, and a newspaper waiting for you?
Hotel breakfasts can be something of a toss-up depending on where you're staying. You may find that one hotel has the best coffee you've ever tasted while another has half-spoiled fruit and stale muffins. According to one TikToker who said they used to work at a hotel, the breakfast at some hotels may be a bit more unappetizing than what meets the eye. However, this all depends on where you're staying. But is it possible that there is a hotel with the absolute best breakfast — a place free from the pitfalls of a typical buffet? According to some people, such a nirvana exists in London. 
The best breakfast can be found in London's Park Plaza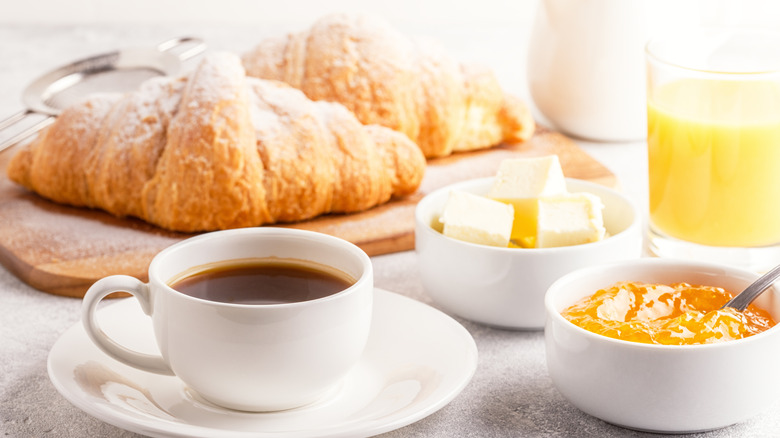 Tatiana Bralnina/Shutterstock
According to Travel and Leisure, London's Park Plaza Westminster Bridge hotel is the best place to go when looking for a place that serves a top-notch breakfast — at least, that's what TripAdvisor reviews say. One guest visited the hotel during the Christmas season and claimed that the breakfast was buffet-style with heated plates to ensure everything stayed warm, as well as eggs cooked fresh. The only negative thing the user had to say was that they wished everything had been prepared to order, as they believed there would be less waste.
Another visitor, however, was a bit more critical. They reported that the establishment "nickels and dimes" for everything including the hotel breakfast buffet. The user claimed that one must book a reservation a day in advance or else you'll get charged 10£. They also claimed that one must ask for a receipt in order to avoid being charged double. One reviewer even claimed the breakfast was "average." It would seem that some people love the Park Plaza Westminster Bridge Hotel's breakfast while others would prefer to avoid it. Perhaps the only way of knowing for sure would be if you went to London on your next vacation.