Alton Brown Just Hilariously Trolled A Food Network Mistake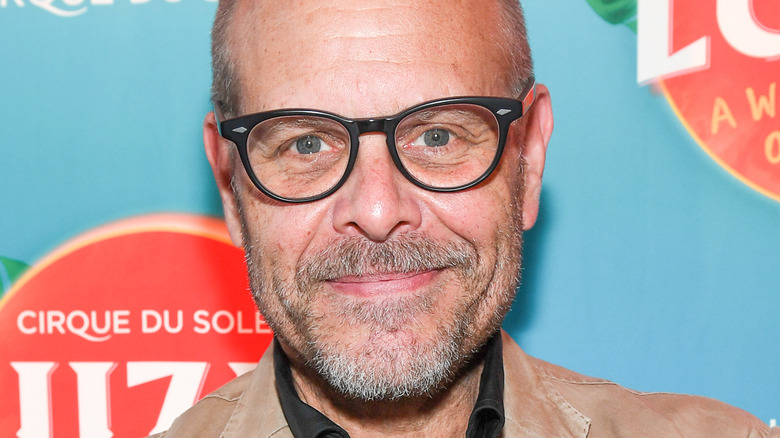 Paras Griffin/Getty Images
When it comes to Food Network's biggest stars, many would argue that Alton Brown sits towards the top of the list (and not just when that list is sorted by alphabetical order). Per Biography.com, the chef signed on with the culinary-centric television channel in 1999 and quickly captivated viewers with his hit program "Good Eats," which ran for more than a decade before its final episode aired in 2012. The show eventually had a short-lived revival with "Good Eats: The Return" in 2019, but by then, Brown had come to be known for a few other Food Network gigs, including his role as the on-the-floor commentator on "Iron Chef America." Additionally, he also hosted the network's popular cooking competition show "Cutthroat Kitchen" from 2013 to 2017 (via IMDb).
Needless to say, one could argue that Brown owes a bit of his success to Food Network, with which he recently revealed in an interview with Entertainment Weekly that he has parted ways to host "Iron Chef: Quest for an Iron Legend" on Netflix. It does not appear that he left on bad terms, as the cookbook author said that he had "20 spectacular years" with the cable station and even left the door open for a possible return. However, that didn't stop him from calling out the company that made him famous for a hilarious gaffe on Twitter earlier this week that has fans of the "culinary truth"-teller cracking up.
Fans are cracking up at Alton Brown's expert-level troll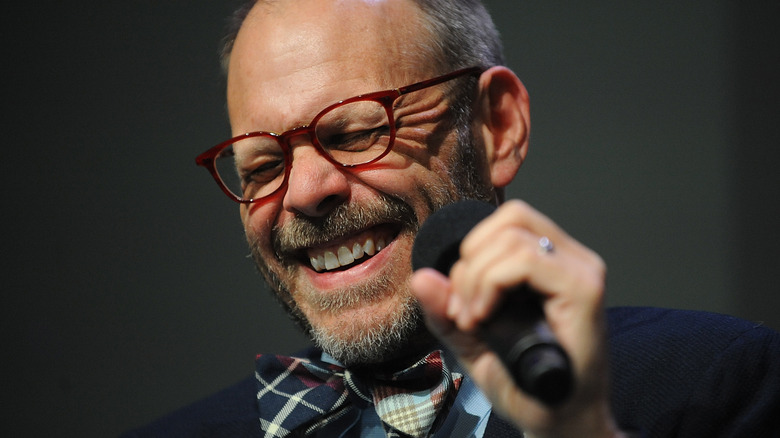 Brad Barket/Getty Images
They say you shouldn't bite the hand that feeds you, but there's nothing in the phrase about trolling the hand on Twitter, which is exactly what Alton Brown did to Food Network this week. Taking to his account on Monday, May 17, the chef shared a screenshot of an email he received from the cable network alerting him that his Food Network Kitchen Premium Subscription trial would soon be coming to an end and that he would be charged $47.99 for the service — on October 20, 2099. Never one to miss an opportunity for a hilarious quip, Brown tweeted in response, "Hey, @FoodNetwork, thanks for giving me some time to think it over. #2099."
Fans had a hilarious response to the "Quarantine Quitchen" host's expert-level trolling, which one person deemed was "funny stuff." Twitter user @rAdelaidegrl advised Brown to mark the date in his calendar because "it'll arrive before you know it," while @MoparHawk jokingly said they hoped that Food Network would send the chef "a reminder email in 2098."
Many questioned why Brown was having to pay for the Food Network subscription service in the first place, considering how much of his career was with the company. However, considering he won't be charged a fee for it for another 77 years, it seems he is, in fact, getting it at no charge, leading @SherylAppleon to ask, "How do I get that kind of extension?" Hopefully Brown shares the answer because we'd like to know, too.