In Carla Hall's Career, One Recipe Stands Above The Rest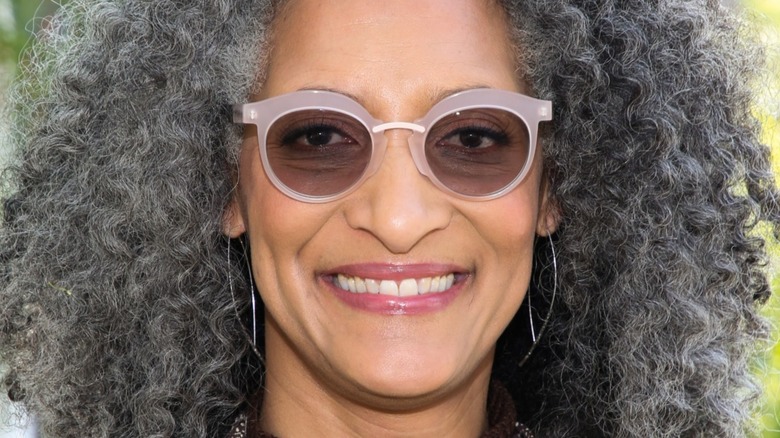 Paul Archuleta/Getty
We may receive a commission on purchases made from links.
Carla Hall captured fans' hearts as the "Top Chef" Season 5 runner-up and then again in "Top Chef: All-Stars" Season 8, where she took home the title of "fan-favorite." Since then, she's co-hosted "The Chew," written cookbooks, launched a restaurant, and ran a catering company. And to think, she almost kissed it all goodbye over a sous vide steak she didn't even want to make in the final round of Season 5. "This time, you will see me cooking my food," she said determinedly in the first challenge of Season 8.
Cook her own food she did, and one of Hall's recipes stands above everything else: her pot pie. It's featured on her website and has been highlighted repeatedly because, as Hall told Food52, the recipe is "a friend — a longtime friend." It harkens her back to her first attempt at Julia Child's pot pie, which Hall spent three days constructing with care, meticulous as she was, she said, due to her own love of peas, crust, and chicken in gravy. 
The Kitchn and Cooking With Dia have both ranked Hall's pot pies over other celebrity chefs' recipes. However, it was Jimmy Fallon who first made Hall's pot pie a favorite when he judged Hall the winner of his challenge and featured her as a guest spot on his show. "There was a lot of love put into this," Fallon said when evaluating her pot pie. Love, plus a crust on the bottom, sealed the deal.
Carla Hall's tips for a great pot pie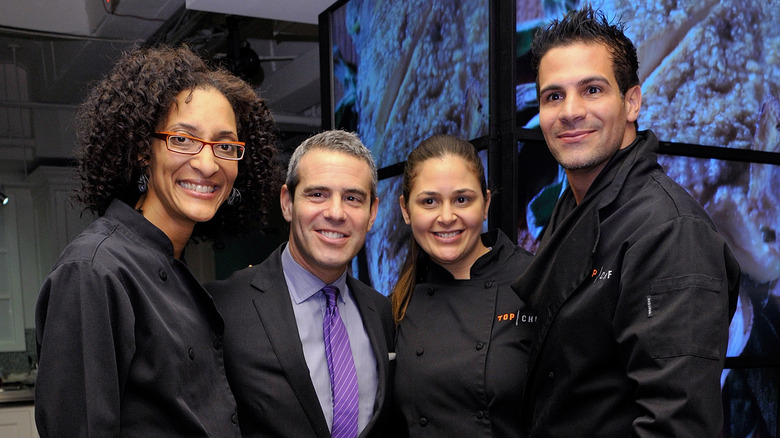 D Dipasupil/Getty Images
Perfecting Carla Hall's pot pie means perfecting the crust. As Hall explains in her Food52 recipe, you'll want to bake the dough rounds by themselves before using them as the base and topper for the chicken gravy veggie mix. Hall also mixes her crust in a stand mixer, rather than cutting the butter in by hand.
Hall's famous pot pie recipe can be found in her first cookbook, "Cooking with Love: Comfort Foods that Hugs You." She occasionally leverages her trademark recipe when speaking to an audience, as she did when talking about food equity for the 2020 Climate Underground conference. "When you talk about the inequities of food, you're also talking about the inequities of medicine and health and how it makes a huge difference," she said while whipping up her pot pie filling for a cornmeal biscuit meal. 
That said, Hall is much more than one pot pie recipe. She has now added "motivational speaker" to her repertoire. Hall knows how to pivot, as she did with her sous vide downfall, which she parlayed into an appearance for International Sous Vide Day, where she was featured alongside Michelin-star and local chefs. Still, it's her pot pie that reigns supreme, and she admits she turns to it when homesickness hits. You can too, explains Hall in a blog post, where you can also find the recipe — gorgeous crust and all.