Starbucks Just Made A Huge Announcement About Its Juice Line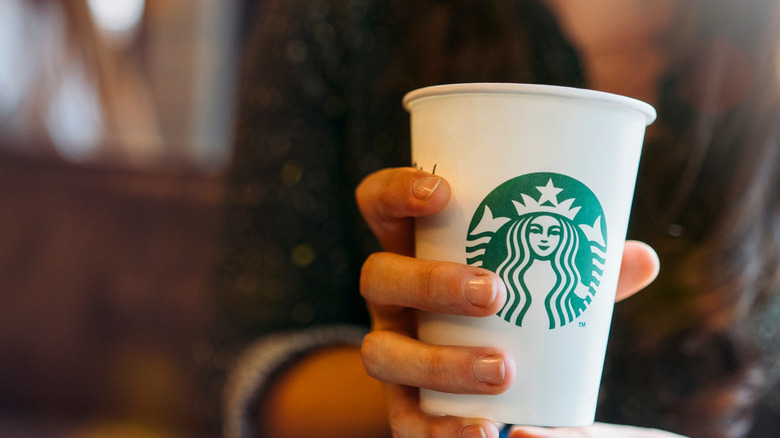 Manu Padilla/Shutterstock
It's no secret that many food-service chains have taken a beating throughout the COVID-19 pandemic. However, that doesn't seem to be the case behind Starbucks' latest business decisions. Instead, Starbucks is trying to refocus its brand on its longtime coffee products. According to MarketWatch, the chain is trying to refocus to "better handle increased demand." In addition, they're trying to make the "cafe experience" better for both customers and employees.
This effort can't come a moment too soon for frustrated baristas who've organized efforts to unionize in 19 states in recent months. The movement gained momentum in 2021 when the first Starbucks location voted to unionize, and now about 170 other cafes have either already voted — or are set to vote soon — explains Vox. This is ironic on a national level since unionization in the United States has declined steadily in recent years. The baristas in question are unionizing in an effort to improve working conditions in the cafes, such as better pay, improved safety measures, and increased hours. Here's hoping that this refocus will yield grande improvements for Starbucks workers and customers alike.
But as the coffee chain refocuses, what is it planning to do with its juice line?
The reasons why Starbucks is offloading its juice brand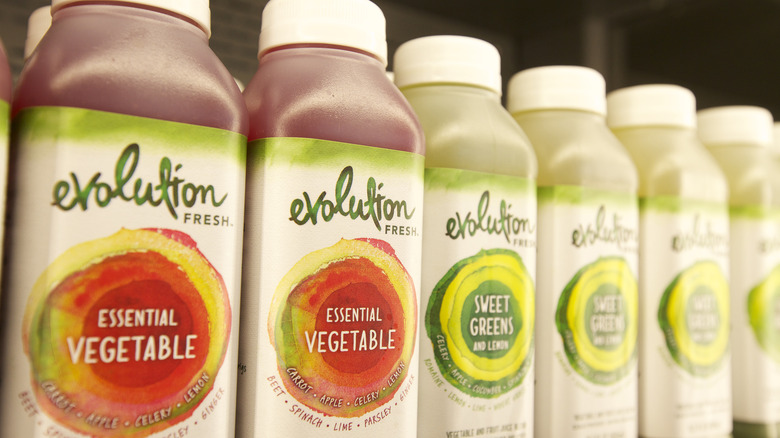 Stephen Brashear/Getty Images
Fans of Starbucks' line of cold-pressed juices will have to head elsewhere for their fix, as the coffee giant is selling the brand to Bolthouse Farms Inc. The company, which is known for producing fresh products, is purchasing Evolution Fresh juices from Starbucks for an undisclosed sum and is projected to finalize the deal later in 2022, per MarketWatch.
The juice line was acquired by Starbucks in 2011 for $30 million, 16 years after its initial launch, per Starbucks News & Stories. This maneuver was made to help the brand break into the "Health and Wellness" sector of the food industry, at the time valued at $50 billion. Indeed, that market has seen tremendous growth, valued at a whopping $95.56 billion in 2020 and projected to hit $162.09 billion in 2026 (via Yahoo!).
Starbucks originally landed on Evolution Fresh for the purchase because "it stood above anything else in terms of premium quality, nutrition and potential for growth," per Starbucks News & Stories. Evolution Fresh has also been a nice bit of Americana for the sometimes embattled brand to peddle, as much of the produce involved in Evolution Fresh products is grown in California, and the juicery is located nearby as well. But all brands have to stay light on their feet in these lean times, and apparently, juggernauts like Starbucks aren't exempt from this rule.