The Foods Stanley Tucci Can't Live Without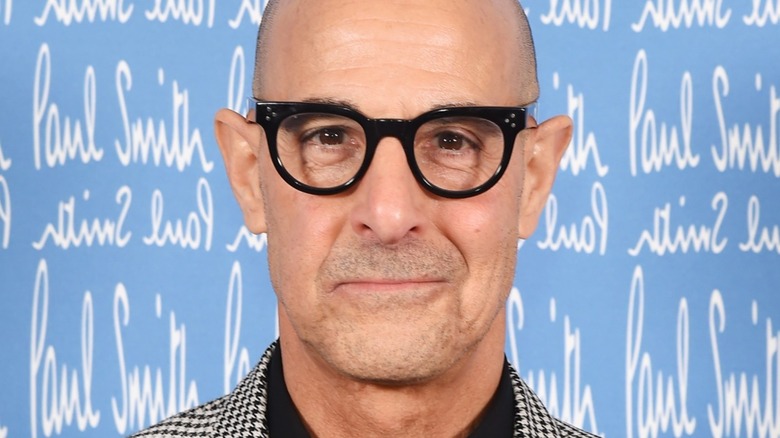 David M. Benett/Getty
If you only know Stanley Tucci as an actor, you're definitely missing out — while Tucci is undoubtedly talented in that regard, having appeared in a wide variety of films from comedies to dramas, the entertainment industry isn't the only thing he's passionate about. He's also earned quite the reputation as a foodie, and has pursued several projects in relation to that interest.
For example, Tucci has released two cookbooks, "The Tucci Cookbook" and "The Tucci Table: Cooking with Family and Friends." Rather than exploring impersonal avant-garde fare, he shares Italian family recipes and memories that are near and dear to his heart, per Simon and Schuster. He followed the cookbooks up with a 2021 New York Times bestseller entitled "Taste: My Life Through Food," where he dives even deeper into all the memories he has around food. He even brought his gourmand passion to the small screen by hosting "Stanley Tucci: Searching for Italy," a series in which he traveled across Italy and learned all about the regional dishes found throughout the country (via IMDb).
It's safe to say that Tucci knows his way around a kitchen and likely has some strong opinions on the staples you should have on hand at all times. So, what are the five items he absolutely cannot live without? TikTok user Margie Nomura found out.
Tucci's 5 must-have items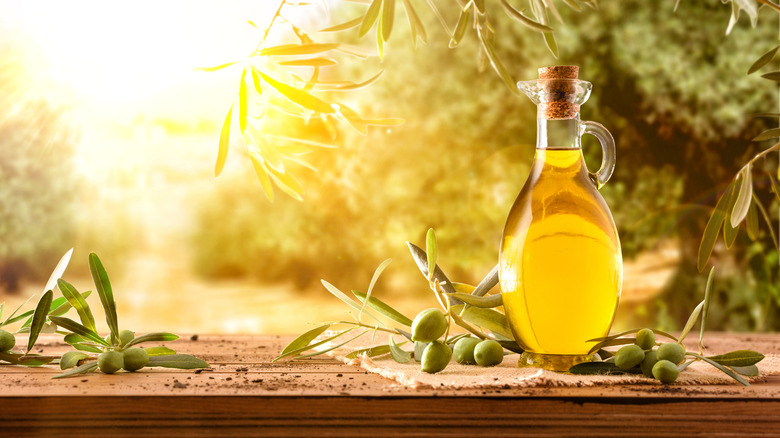 Davizro Photography/Shutterstock
In a TikTok video, Margie Nomura did a "quickfire round" with Stanley Tucci, asking him a variety of culinary questions, from his go-to breakfast (fried eggs) to his guilty pleasure (martinis), and his absolute favorite cuisine of choice (Italian, naturally). As for the five foods he needs on hand at all times, they're simple yet versatile ingredients that can be used in a variety of dishes — likely the reason he chose them. The short clip racked up hundreds of comments, with many weighing in on Tucci's selections.
The first food that came to mind was a quintessential Italian ingredient, olive oil, which can be used in countless ways, from coating the pan for sauteing and searing, drizzling over breads and salads, or as the base of a flavorful marinade, as How Stuff Works explains. Another Italian classic, pasta, made his list — the carb-packed backbone of so many incredible dishes.
To round out his picks with some produce, Tucci opted for onions and Swiss chard, and rather than selecting a particular animal-based protein, he decided on beans as his fifth and final "must-have" ingredient. Some TikTok users were puzzled by his selection of Swiss chard, with one saying it felt out of left field. Others lamented that he had overlooked a few other Italian staples, such as tomatoes, garlic, and cheese. Many fans, however, felt Tucci could do no wrong, and simply showered him with praise in the comments section.