Have Sommeliers Disappeared From Restaurants Forever?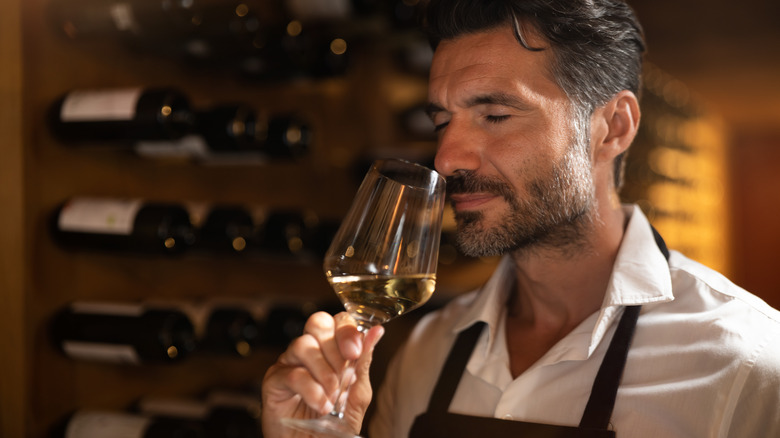 HQuality/Shutterstock
What are the hallmarks of a high-class restaurant? A particular dress code? A menu of steak, lobster, and caviar? Maybe you think of a well-dressed employee, impressively spinning red wine in a glass decanter, sipping the drink in between discussing its complex notes and flavors in a commanding, posh voice?
While stereotypes may paint these sorts of people as snobby upper-crust types, the reality is far different. These men and women hold the position of a sommelier: a professional wine-taster. Far from the cliches of sipping prime vintage while watching reruns of Frasier, this position requires a keen palette and a good sense of what the customer wants, but this is ultimately just a fraction of what it takes to become a sommelier.
Some of the tasks placed upon a sommelier, according to MasterClass, include teaching other restaurant employees about the location's wine offerings, creating "the restaurant's wine list and wine program," and likewise teaching customers about the restaurant's wines. If you have a question regarding wine at a restaurant, such as its price, recommendations, or even about how to order wine, the sommelier is your guide. According to The Court of Master Sommeliers, there are 172 people with the title of Master Sommelier in the Americas, with 269 professionals worldwide.
But it seems that the sommelier is no longer a frequent sight at restaurants. How could such a position be vacated despite so many restaurants of all calibers carrying wine menus?
Sommeliers were largely cut during the pandemic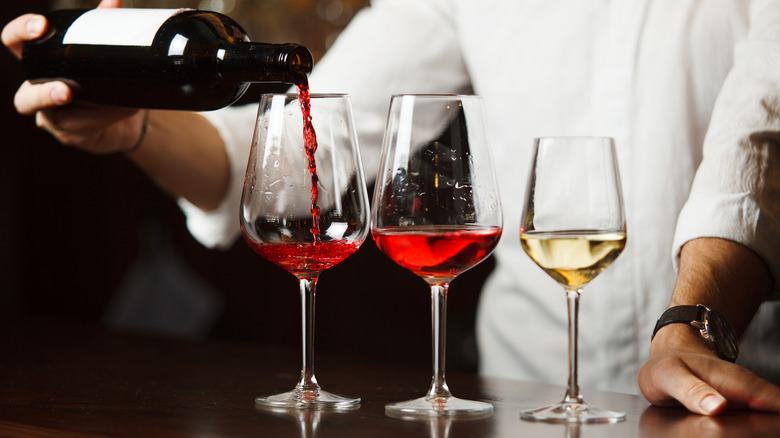 il21/Shutterstock
Like so many other workers, sommeliers found themselves out of work during the earliest parts of the COVID-19 pandemic. As many restaurants shuttered their doors or turned to takeout only, there was no need to keep a large handful of employees around. While you would need a chef to prepare meals, chances are that you wouldn't need a wine expert to answer questions or create a wine menu when everyone was ordering takeout. For some restaurants, it was easier to have those few key employees or even the managers themselves take on the role of sommelier.
"I'm seeing owners filling in as wine buyers, bartenders, and even prep cook if the business is small," wine consultant Jahde Marley explained to Wine Enthusiast. "We see wine directors bartending now, and the role of wine director/sommelier isn't existent right now." 
It's not just the sommeliers who are being removed from restaurants en masse. According to VinePair, restaurants have begun to sell off their stocks of wine — including the high-end bottles — to earn some extra cash to keep themselves afloat. With no wine, what good would a sommelier be? Even if a sommelier managed to escape getting the ax, there would be very little incentive to stay. Hamilton Weaver, a wine sales representative, explained to VinePair that sommeliers often find themselves working for more or less the same amount of time but getting paid less. 
With fewer wine choices and less pay, sommeliers are leaving to find other work.