Gail Simmons Thinks This Salad Board Is 'Perfect For The Whole Family'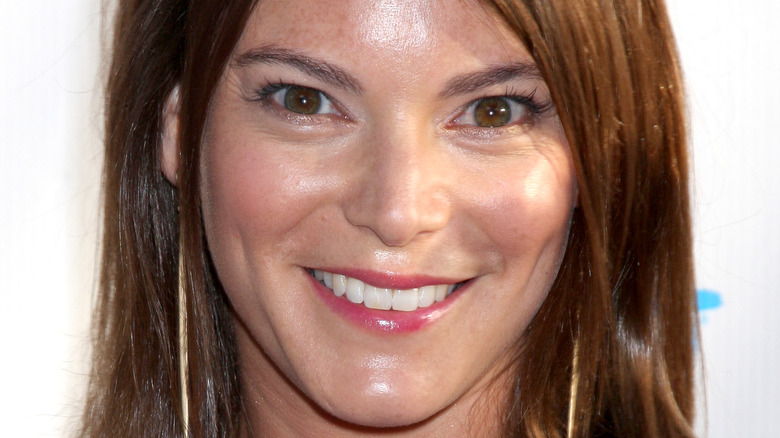 Kathy Hutchins/Shutterstock
The lazy days of summer are upon us, and that laziness might make us want a crowd-pleasing meal that the whole family will enjoy but also won't take forever to create. Gail Simmons certainly seems to understand this. In 2018, the "Top Chef" judge told Clean Plates, "In the summertime, you want to be out in the sunshine, spending time with your family ... keeping it simple is important." And as it turns out, she has an easy-to-prepare riff on the ever-popular charcuterie board that might just fit the bill.
Charcuterie boards are usually comprised of meats, cheeses, and perhaps a bit of fruit and crackers, but the sky is the limit when it comes to this culinary creation. From dessert-themed charcuterie boards filled with cookies, candies, and chocolate sauce to brunch and breakfast-themed boards boasting croissants, bagels, and fruits, the traditional charcuterie has become a trendy way to serve up a meal and customize it to your family and friends' taste. And this is exactly what Simmons does with her take. The celebrity chef revealed to Us Weekly that she enjoys her board with a bit of a Mediterranean flair.
Use some tuna and roast vegetables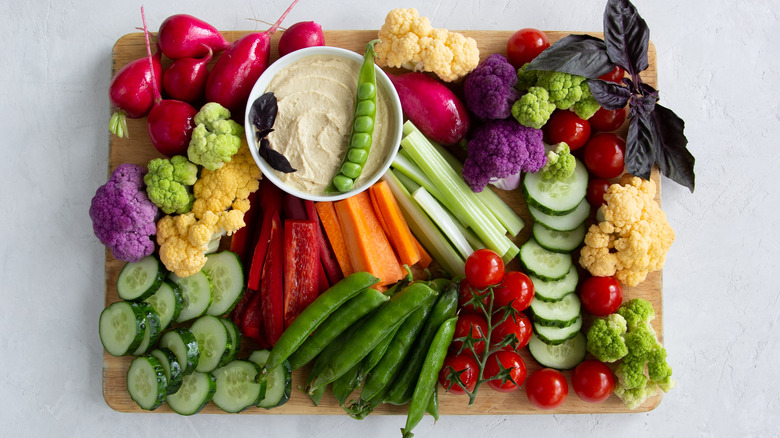 Irina Szv/Shutterstock
Simmons shared with Us Weekly her recipe for a Genova Tuna Romesco salad board, which she described as "high in protein, a great source of omega-3s and ... perfect for the whole family!" While the board doesn't contain traditional meats like salami, pepperoni, or prosciutto, it does have tuna, which sits atop a mound of Romesco – a chunky puree made from tomatoes, roasted red peppers, vinegar and spices, and aromatics. Simmons' beautifully assembled board consists of vibrant vegetables like zucchini, bell peppers, and marinated artichokes that have been carefully grilled, along with radishes, olives, Marcona almonds, and cheese. 
Of course, as Simmons told Clean Plates, it's okay to improvise when it comes to food. "Look at a recipe and then make simple ingredient exchanges. Making a filet of fish and cooking a hangar steak is the same technique, so it's freeing to be able to look at a recipe and look beyond the exact ingredient list," she said. While we wouldn't change too much about this salad board, it's nice to know that you can customize these boards to truly make them your own.