Taco Bell's Long-Awaited Mexican Pizza Is Already Out Of Stock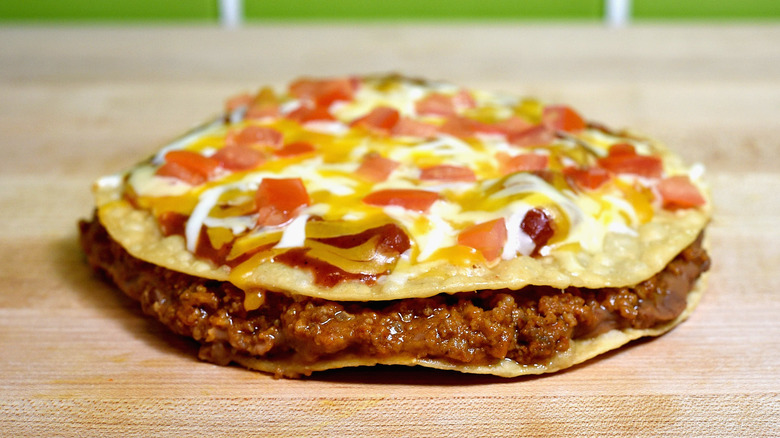 Joshua Blanchard/Getty Images
It's been an emotionally rocky couple of years for all of us, including loyal fans of Taco Bell's Mexican Pizza. When the chain announced that the beloved menu item was being put out to pasture in fall 2020, 31% of people in a Mashed poll agreed that it was the worst decision Taco Bell has made in recent years — yes, even worse than the time they allegedly slipped horse meat into their "seasoned beef." When Taco Bell harbinger and rap sensation Doja Cat dropped a hint of Mexican Pizza's return in a 2022 Super Bowl commercial, fans were eagerly awaiting confirmation from the chain. Their needs were mercifully met in April, when T-Bell announced that it would bring back the crispy-cheesy-saucy item on May 19. 
It's been a blissful week-and-a-half for Mexican Pizza lovers, but heartbreak prevails. If you were one of the poor souls who cruised through a Taco Bell drive-thru yesterday with your order confidently memorized — one Mexican Pizza, two Cinnabon Delights, and a Baja Blast, please — we don't need to tell you that the first item on your list was out for the count. Where in the world are all the Mexican Pizza ingredients? Like so many things, they're caught in the backed-up supply chain. To avoid a dreaded Popeye's chicken sandwich situation, Taco Bell took to Twitter yesterday to tell fans not to worry; its Mexican Pizza is not gone for good. 
They're restocking, please hold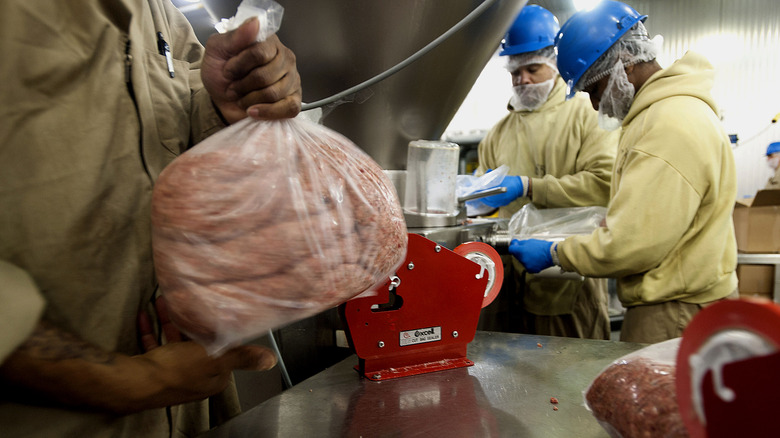 Bloomberg/Getty Images
"Turns out we underestimated how many of you love Mexican Pizza," reads a swiftly dropped tweet shared by Taco Bell on May 31. The chain assured Mexican Pizza fans that it's working hard to restock the entree's ingredients, but that it will "need some time to replenish" its supplies. "Demand for the Mexican Pizza was seven times higher than when it was last on menus, and replenishing the beloved menu item is taking longer than we'd like," reads a statement on the chain's website, which adds that the item is expected to return "this fall." 
Fans are understandably disappointed, but many seem to appreciate Taco Bell's warning. Food Network personality Sunny Anderson lightened the mood of the news with a reaction video on Instagram, writing in the caption, "@tacobell ... thank you for communicating with us before things completely ran out, I'll never forget this kind gesture."
Certain components of the dish — tortilla shells, pizza sauce, beans or ground beef, cheese, and chopped tomatoes — may be lost in the supply chain, which, as grocery shoppers know, is limiting the availability of common items like beef and eggs, per NBC News. Here's hoping Taco Bell suppliers can lock down enough ingredients in the coming months to meet the insatiable demand of Mexican Pizza fanatics by the time the trees' leaves start to change.