MasterChef Junior Is Taking The Show On The Road — Exclusive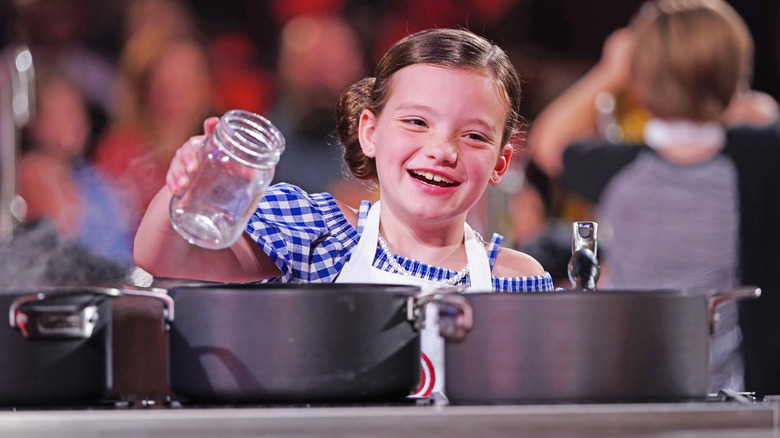 Fox
"MasterChef Junior" is hitting the road again. As Broadway World reported in May 2021, "MasterChef Junior Live" started in 2019 with a tour that sold out multiple venues across the United States. In fact, it was so successful that "MasterChef Live" followed in its footsteps.
The 2022 tour will feature current contestants from the cooking series, who will travel across the country this September and October. And while the "MasterChef Junior" Season 8 winner hasn't been crowned just yet, the live show will feature the winner, as well as the season's finalist and "fan-favorite" contestant. (The Season 8 finale will air on Fox on June 23, well before the tour kicks off.)
The 90-minute "MasterChef Junior" live shows will feature in-person cooking demonstrations and challenges, right before audience members' eyes. If you've wondered how much editing goes into cooking shows and wanted to see the action first-hand, now's your chance.
The tour will visit dozens of cities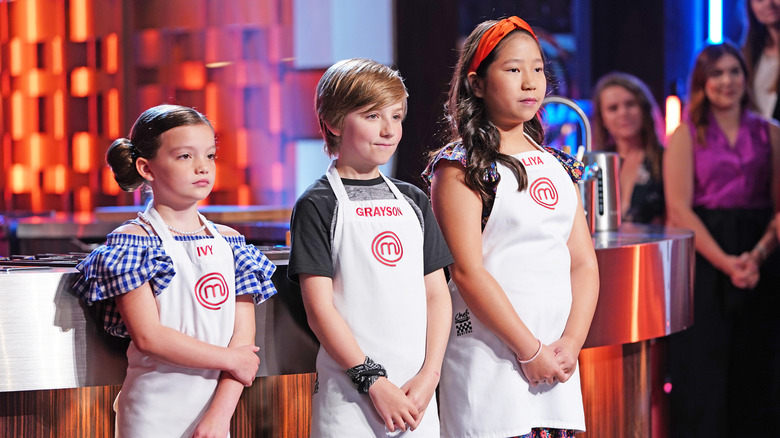 Fox
Can't wait to see your favorite "MasterChef Junior" contestants IRL? Tickets for the live shows go on sale June 10 at MasterChefLiveTour.com. There's even a "VIP package," which includes merchandise autographed by the contestants.
According to a press release sent to Mashed, the family-friendly "MasterChef Junior" live tour will visit more than 25 cities across the United States. Tickets for the show are relatively affordable, too. At the Niswonger Performing Arts Center in Van Wert, Ohio, for instance, tickets start at $19, per the Times Bulletin.
And in case you're curious, no, "MasterChef" host Gordon Ramsay won't be joining the contestants on tour. Witnessing his infamous critiques in person would certainly be an experience to remember. But Ramsay has his hand in a lot of pots (pun intended), and we'd imagine his schedule doesn't allow him to spend weeks on a cross-country tour.