The Pioneer Woman's Love Story Is Even Sweeter Than You Know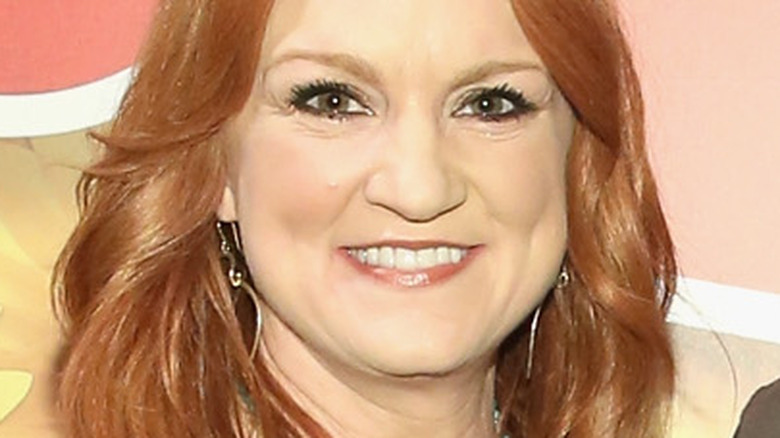 Monica Schipper/Getty Images
You've seen Ree Drummond on television, you've cooked a recipe of hers — or two or three — and she shares her life with you from her kitchen. You've met her kids and her husband, Ladd Drummond. She feels like a friend, someone you could just walk up to on the street and ask how her day is going. And when Ladd Drummond had an accident in 2021, there was collective concern from Drummond's fans.
It's a classic story of city girl meets country boy. The first thing that attracted Drummond to this cowboy was his salt and pepper hair on his young face — it sent her into fantasies about Cary Grant in "North by Northwest," Drummond revealed in a 2017 Country Living essay. But the thing that sealed the deal for her wasn't what you'd expect — it was his hands. "They were big and strong," Drummond recalled in her essay.
Drummond had decided to relocate from Los Angeles to Chicago and took a quick stop to meet up with friends for a Christmas drink in her home town of Bartlesville, Oklahoma. In her essay, Drummond refers to her husband as "The Marlboro Man" because of his masculine, country appearance. They hit it off the night they met, talking into the night, to the bemusement of her friends.
Ree Drummond didn't even know Ladd's name after they first met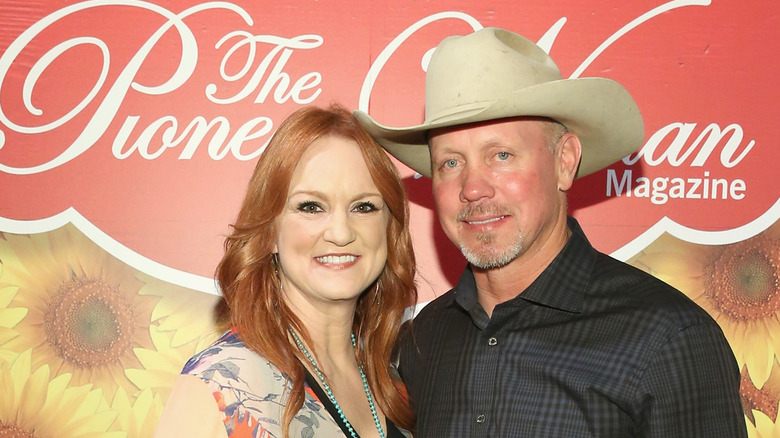 Monica Schipper/Getty Images
Ree Drummond prayed her mystery man's name wasn't"'Billy Bob" and thought he'd be able to find her easily, as Bartlesville was a small community, she explained in her Country Living essay. But when days and then weeks went by with no word from the handsome stranger, she continued to make plans for Chicago.
Four months spent living with her parents in Bartlesville meant Drummond started missing city life for its independence and conveniences. She resolved to move to Chicago after her brother Doug's wedding — and then the phone rang. It was him — the stranger with the strong hands — and she finally had a name: Ladd Drummond. When he asked her on a date, she said "yes" with some hesitation; she was about to leave for the city, after all. 
Ladd Drummond — a fourth-generation rancher and owner of Drummond Land and Cattle Company — picked her up in a F-250 diesel truck. "At the end of the evening ... I knew there was nowhere else on earth I wanted to be," she said. Two weeks later, Ladd told Ree he loved her, and they married in September 1996.
Twenty-five years later, their marriage is still going strong. Those plans to live in the big smoke never came to fruition, but Drummond is glad they never happened. Her life was meant to be just where she was in Oklahoma with the love of her life.