Why The Wendy's Twitter Account Roasted Halo: Infinite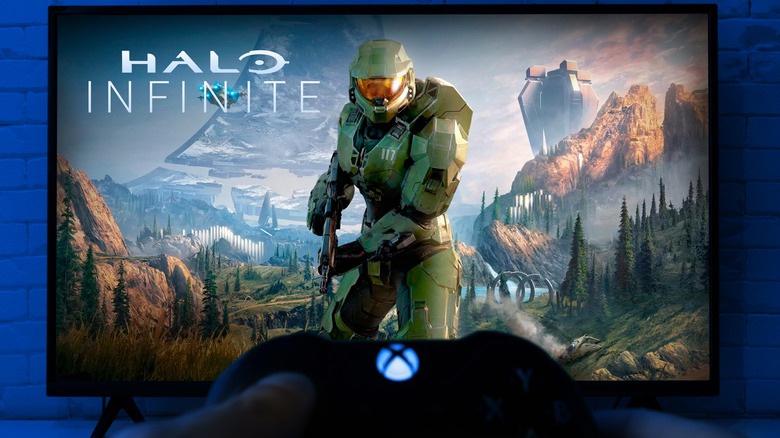 Miguel Lagoa/Shutterstock
It's no secret that the Wendy's Twitter account enjoys flaming more than just its juicy Baconator on the grill. As is tradition, the fast-food restaurant chain took part in National Roast Day on January 12, prompting Twitter users to ask for a roast and setting the internet ablaze in the process. Brands like Noodles & Company, T-Mobile, Yoplait, and Funko all felt the burn, but none stung quite so much as the searing heat bestowed upon Xbox (via Thrillist).
Xbox accepted its challenge, and Wendy's tweeted back with "Wanna co-op this new Halo campaign?", adding even more salt to the wound for the long-standing Halo fanbase. A collective "oof" could be heard throughout UNSC territory, as hundreds of players mourned the lack of any form of co-op campaign play that had been a major staple of the franchise until the year-long delayed release of "Halo: Infinite" in December 2021 (via Polygon). It was clear that Wendy's grasped the weight of this letdown enough to put it in the spotlight.
Co-op is in the works for Halo: Infinite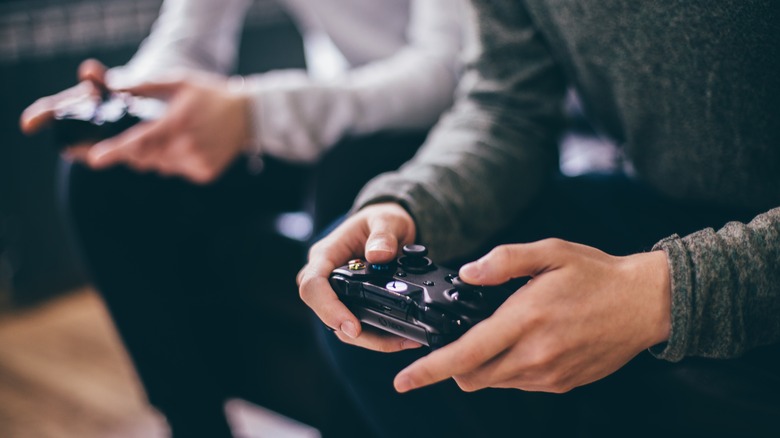 soul kitchen/Shutterstock
While it is unfortunate and a major disappointment to not be able to enjoy this feature in "Halo: Infinite" post-launch, thankfully it's only temporary.  Just a couple of months later in March, 343 Industries published an update on Halo Waypoint to shed some light on the issue. Creative Head Joseph Staten states, "We're making great progress on Campaign network co-op." He goes into a bit more detail by explaining, "But the reality is that it's going to take more time to land a high-quality, full-featured 4-player network co-op experience in the massive, wide-open world of 'Halo: Infinite.'" Players should also anticipate Forge to be included in a later update, but there is no release date for either just yet.
Thanks for the assist, Wendy's. Its fiery attempt to ensure Xbox didn't forget about this beloved missing component in "Halo: Infinite" was well-received. Players hope to be able to enjoy the full Halo experience before the next National Roast Day comes around.