Alton Brown's Tuna Salad Uses A Stunning Ingredient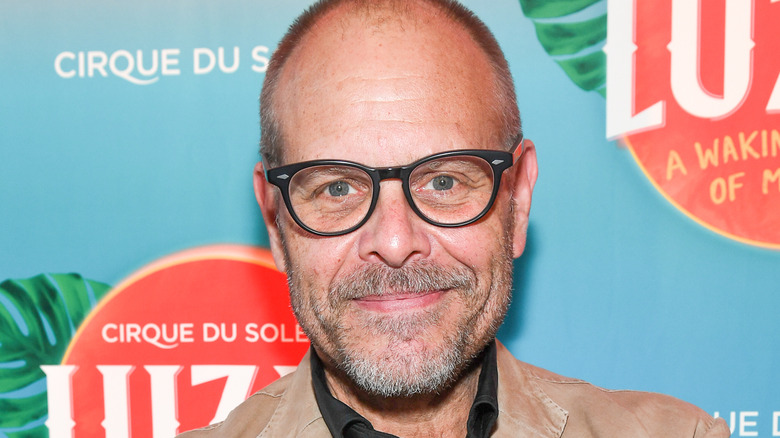 Paras Griffin/Getty Images
Alton Brown's tuna salad recipe isn't the same tuna salad that many people grew up with. You know, the go-to kind, with mayonnaise and little bits of celery, carrots, and onions mixed in. What's different? The celebrated chef, author, and Food Network host shared a more deconstructed, upscale version of tuna salad on an episode of "Good Eats" that originally aired back in 2008. Brown's recipe features imported tuna, butter lettuce, non-pareil capers, microgreens, minced shallots, and an ingredient the average home cook may have never heard of: black lava sea salt.
These aren't the kinds of ingredients most shoppers will find at their nearest supermarket. As Brown explains in the episode, the ventresca canned tuna that the recipe calls for is imported from Europe and has a different texture than regular canned tuna, as well as an increased price tag. Similarly, he says the black lava sea salt is a special product that is usually only found at certain health food shops and gourmet food stores.
What is black lava sea salt, exactly?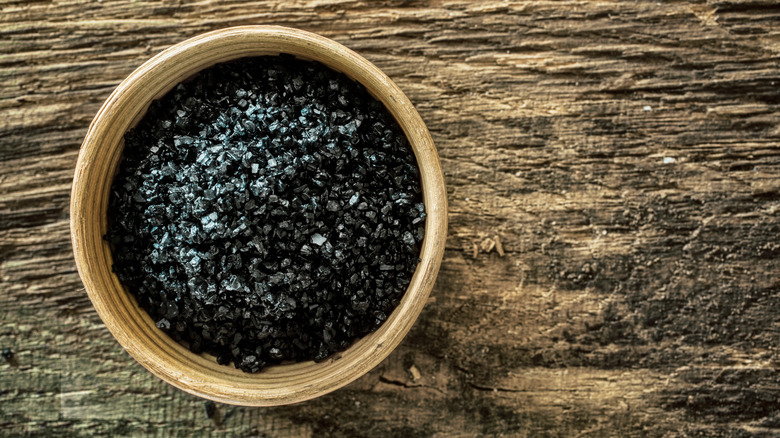 stockcreations/Shutterstock
While Alton Brown says that the black lava sea salt in his tuna salad recipe is used for more of a final aesthetic touch than a matter of necessity, it does have an interesting story behind it. It's commonly thought that black lava sea salt is derived from actual lava from places like Hawaii or Cyprus, but this is largely a myth. Many varieties of black lava salt on the market today are actually just sea salt combined with activated charcoal (via Spiceography).
And though Brown says that if you can't find black lava sea salt then regular sea salt will do, there is a difference in flavor that black lava sea salt offers. Feast Magazine describes the flavor as smoky and earthy and says that in addition to fish, it compliments vegetable and egg dishes well. But no worries if black lava sea salt is unavailable to you. If you still want to try something more complex than your average sea salt, give a similar option like Himalayan black salt a try.