The Secret Ingredient Ree Drummond Adds To Cherry Pie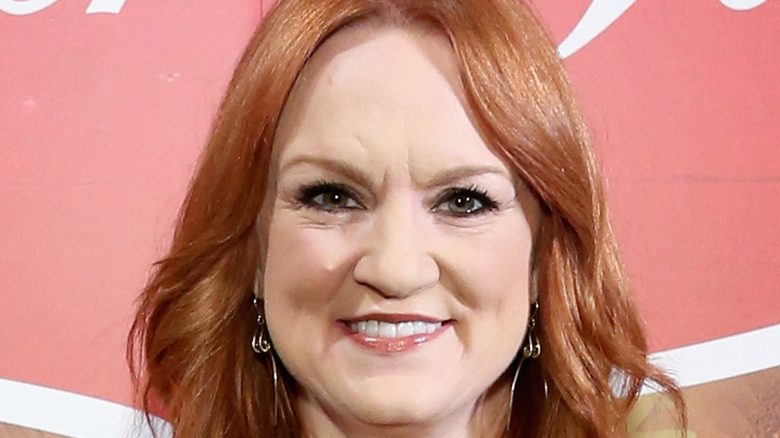 Monica Schipper/Getty Images
Cherry pie is a comfort food staple and one of the best summer desserts out there. It's often thought of as a simple classic that should never be altered. But it's hard to know how to keep the cherry filling between too sweet that it hurts your teeth and too tart that your face puckers after taking a bite. It's a simple recipe that can take years to perfect, and a lot of mistakes can be made when trying your hand at it. From too plain or too sugary to overcooked or undercooked, baking a cherry pie requires attention to detail (via Southern Living).
But let's be real, nothing is better than a cherry pie with a just-right scrumptious filling and a crispy crust. And if you're looking for a perfect go-to recipe for your sweet summer cherry pie, no one does a Southern staple better than The Pioneer Woman. Also known as Ree Drummond, the Food Network star is known for adding secret ingredients to her recipes that give them some extra flavor and a perfect texture. Even with basic dishes, the Food Network star adds a little twist to all her home-cooked meals. This cherry pie recipe is no different.
Add balsamic vinegar to the filling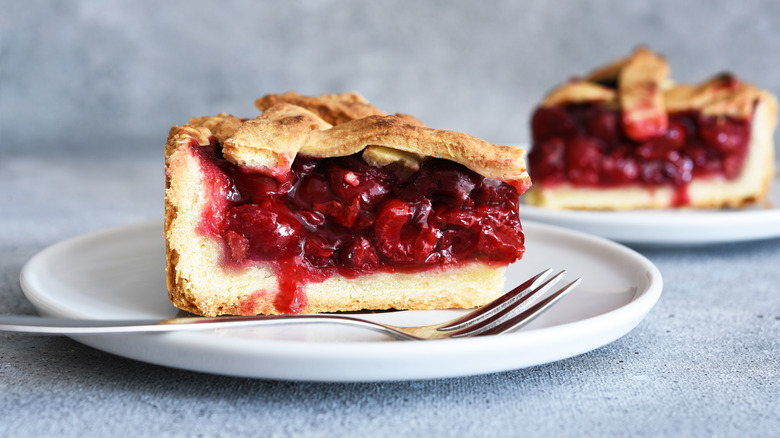 zefirchik06/Shutterstock
The Pioneer Woman starts off her cherry pie recipe much like all the rest (via Food Network). This includes preparing the dough for a perfect pie crust and setting it in the fridge, ready to be baked with a new and improved cherry filling. Once the dough is done and ready to set, this is when the secret ingredient comes into play — balsamic vinegar. You read it right, that trusty bitter, sour, universal vinegar you should always have in your kitchen will really help make your pie that much better when it comes to embracing the flavors of the cherries in the filling.
What you need to know about balsamic vinegar is it's made from grapes that are juiced and cooked down and then put in barrels for a specific amount of time. This is why it pairs well with a dessert with fruit. What's important to remember about balsamic vinegar is that when it is cooked and reduced, the sugars allow it to thicken and sweetness comes from it, becoming something more of a balsamic glaze. This helps make the cherry filling thicker (but don't forget to add cornstarch) and keeps those cherries tart. A little bit of balsamic vinegar goes a long way in this recipe, and it definitely shows when the pie is put together and baked. The final product is the perfect cherry pie with a filling that encompasses the flavors of those expensive cherries.