The Unexpected Canned Ingredient You Should Add To Your Cake Recipes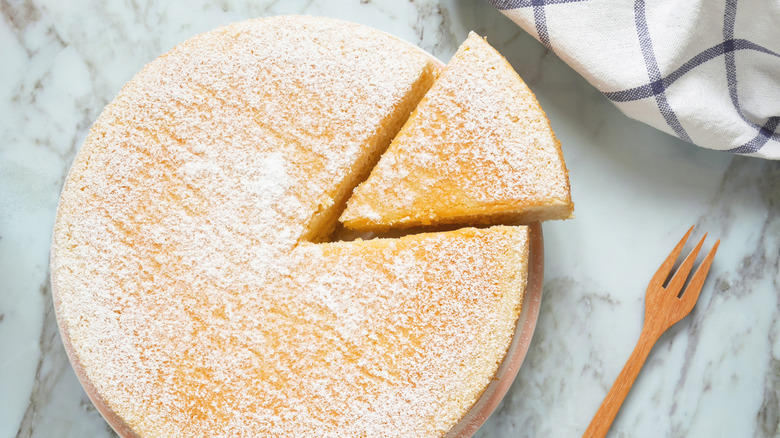 p_saranya/Shutterstock
For many dessert lovers, the question isn't when to bake a cake, but when not to. Cakes are a symbol of celebration, and there is always something to celebrate. Birthdays obviously call for colorful funfetti creations, while tiered cakes are reserved for the guests of a wedding. And for a smaller afternoon treat, there are the beloved mini cakes we know as cupcakes.
Baking a cake allows for tons of creativity and versatility, with flavors ranging from chocolate cake recipes to red velvet treats. Although some desserts do require serious skills, especially if they are decorated, there are other cakes that are incredibly simple to master. It's likely that there is one cake recipe in your family that has traveled through generations and still conquers everyone's heart at the dinner table.
For Marian Bull of Food52, one of those cherished family cake recipes is a bake originally made by her grandma — and it has an unexpected item on its ingredient list. The recipe takes her back to the '50s and '60s, when Campbell's soup was the star of many dishes, even cakes. That's right, this is your sign to add bright red canned tomato soup to your next cake batter.
Tomatoes add a sweet and tangy moisture to cakes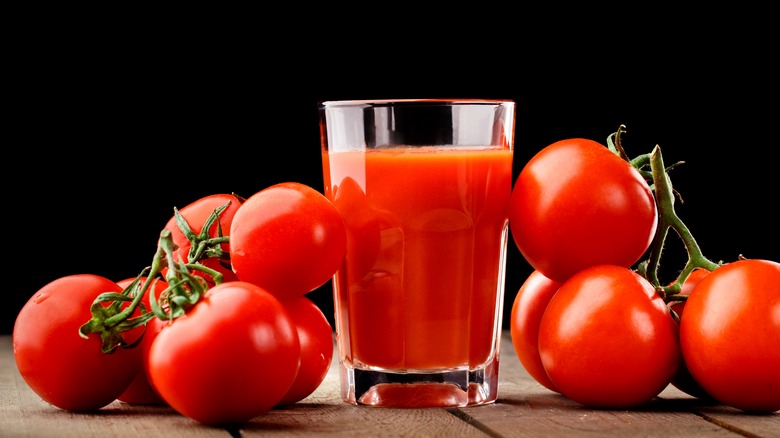 Stas Shkurchenko/Shutterstock
In a recent video from the YouTube series, "The Secret Sauce with Grossy Pelosi," blogger and food enthusiast Dan Pelosi joins Marian Bull to bake her grandmother's tomato soup spice cake, which many 20th century home cooks made as an economical treat when fresh ingredients were hard to come by. The procedure is pretty familiar: They mix the dry ingredients and beat in some eggs, but then they add a can of Campbell's tomato soup in place of another wet ingredient, such as milk. Presumably, the soup doesn't just add moisture to the cake, but also sweetness and body due to its added sugars and wheat flour (via Campbell's). After covering the cake with a cream cheese frosting, the duo samples the thoroughly spiced cake that doesn't outright taste like tomatoes. It's so light that Pelosi mentions he could have it for breakfast.
Typical tomato recipes are usually for salads, pasta dishes, or dips, like pico de gallo. However, the fruit is mostly made of water  — around 95% — and its carb component means it's sweet as well as acidic. Therefore, it's the perfect ingredient to add moisture and unexpected flavor to a dessert like cake, says Bon Appétit. Other sweets with tomatoes are more refreshing for summer, such as an Ecuadorian sorbet made with tree tomatoes. If you're a fan of the fruit, go ahead and add tomatoes or tomato soup to your next homemade treat. It may surprise you how much you enjoy it!