How Qdoba Is Preparing To Make A Colossal Comeback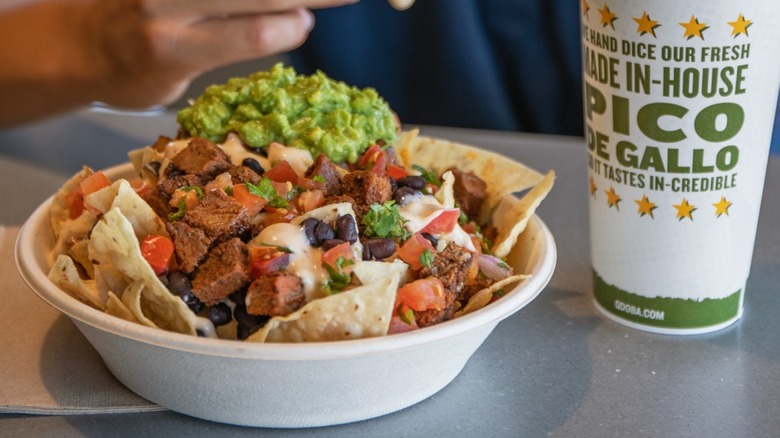 https://www.facebook.com/qdoba/photos/10159704796879443
When it comes to Mexican fast-casual dining, there is no doubt that chipotle reigns supreme. According to Investopedia, Chipotle is a market leader, but that doesn't mean it doesn't have intense competition from brands like Moe's Southwest Grill, Baja Fresh Mexican Grill, Rubio's Coastal Grill, and Qdoba Mexican Eats.
According to QSR Magazine, the latter has worked hard to leverage its competitive advantages to break through the competition. Before we delve into how they plan to achieve that goal, let's briefly discuss the company. The Denver, Colorado-based brand started in 1993 (via The Denver Post). While it hasn't reached the brand recognition status of its main competitor, it does offer a more extensive menu that keeps supporters coming back for more.
Aside from an extensive menu, Qdoba also has a large footprint with over 740 units, thanks to their franchise license model that they believe will help them reach new heights. Let's explore this concept a bit further.
Strength in numbers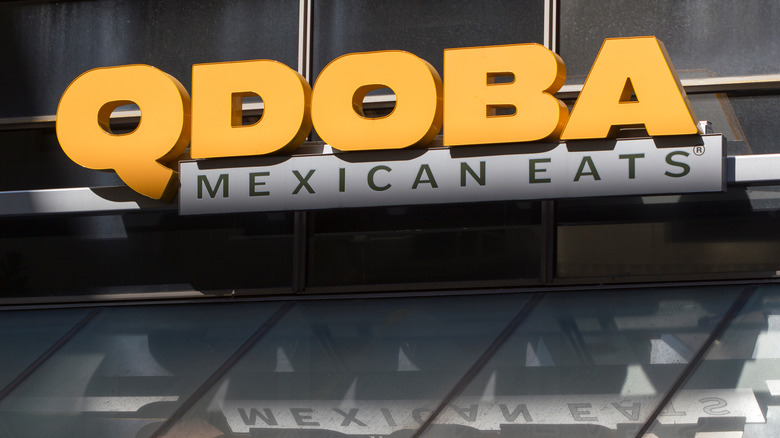 Tada Images/Shutterstock
According to QSR Magazine, some insiders believe Qdoba may be on the verge of something special. According to Qdoba's chief development officer, Jim Sullivan, the brand is a "sleeping giant." With over 740 units, they are one of the largest fast-casual chains in the country, and with plans to expand to over 2,000 branches, that title doesn't seem to be going anywhere soon. Unlike Chipotle, Qdoba utilizes a franchise license model, which has led to 40% of the locations being corporate-owned and the remaining 60% being franchise-operated. With such close numbers, the company is invested in the success of both corporate and franchise stores.
Another competitive edge Qdoba has is flexible unit types. The brand is a fit for atypical spaces like stadiums, airports, and college dining halls, as well as traditional stand-alone stores. They even have new versions in the store with a drive-thru. The brand has long found success with its catering program, poised to grow with the release of the company's new app, which allows online ordering and third-party delivery options. With the markets being as unpredictable as ever, we can't wait to see what the future holds for Qdoba.