The Magic Spoon Flavor Instagram Is Begging To Come Back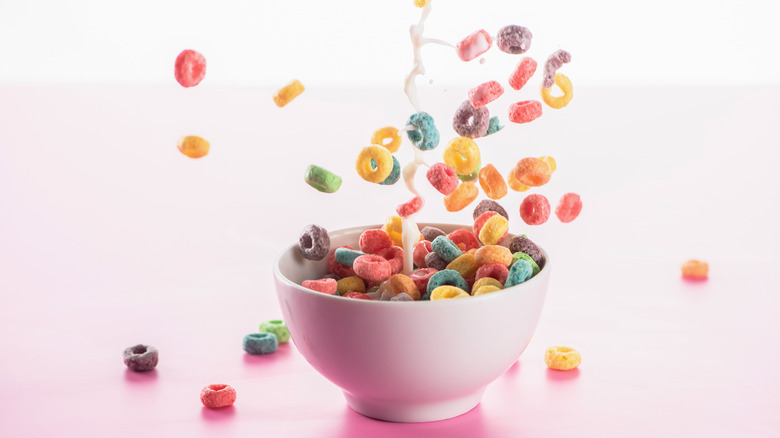 LightField Studios/Shutterstock
We may receive a commission on purchases made from links.
Many brands look for ways to evoke the childhood magic of munching on colorful and sugar-filled bowls of cereal — take Bath & Body Works' cereal and cartoons scented candle, for example. Magic Spoon, which Thrillist calls "a leader in the cereal-for-adults sector," is one of several companies capitalizing on the nostalgia of sweet breakfast cereal.
Magic Spoon is a cereal that was designed by its founders to have both a sweet taste meant to appeal to everyone's inner child and ingredients that offer more nutritional value than traditional cereal brands (via Magic Spoon). To tout this, there is even a convenient chart on the company's website that demonstrates how its ingredients differ from the competition.
Despite only being three years old (per The Startup Story) and having a price point of $40 dollars for four boxes (via Wirecutter), Magic Spoon has taken off on social media (per Forbes). The brand's fast-rising popularity is largely credited to its collaborations with influencers like Josh Richard — who was stated by Forbes to be "the fifth highest earning TikToker" of 2020.
Thanks to its success, Magic Spoon has expanded its products to cereal bars and has even released limited flavors. However, the cereal's Instagram fans have been pushing for one limited flavor in particular to become a part of Magic Spoon's regular lineup.
Instagram is rooting for the return of birthday cake-flavored cereal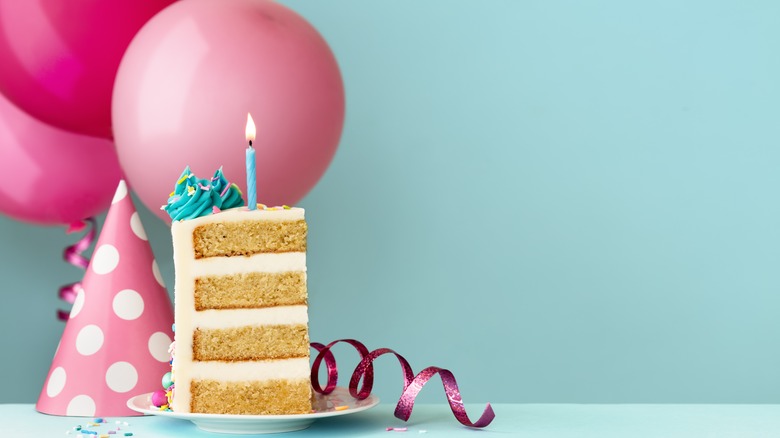 Ruth Black/Shutterstock
It's a pretty common occurrence for food brands to celebrate the creation of their company with a limited-edition flavor. Just this year, Oreo released a batch of chocolate confetti cake-flavored cookies in honor of its 110th anniversary. According to Spoon University, Magic Spoon first produced its limited-time birthday cake flavor in honor of its first birthday in 2020. Since then, it has brought back the flavor in a limited capacity every year for its anniversary (via Facebook).
This year would have been the same, except that when Magic Spoon posted to Instagram on May 3 to announce that this year's edition of birthday cake-inspired cereal was almost gone, fans voiced that only having access to the special flavor annually would not do. One user wrote, "Why are you not gonna have this all the time? It's my favorite flavor." Another commented, "When is this flavor coming back? It was the BEST everrrrrrrr."
An Instagrammer who pleaded, "Will you bring this flavor back 🥺," received a reply from the company that seemed to confirm that, at least for now, the birthday cereal will remain a limited treat. "We do have a birthday every year 😉," Magic Spoon responded.