Whatever Happened To Crispy M&M's?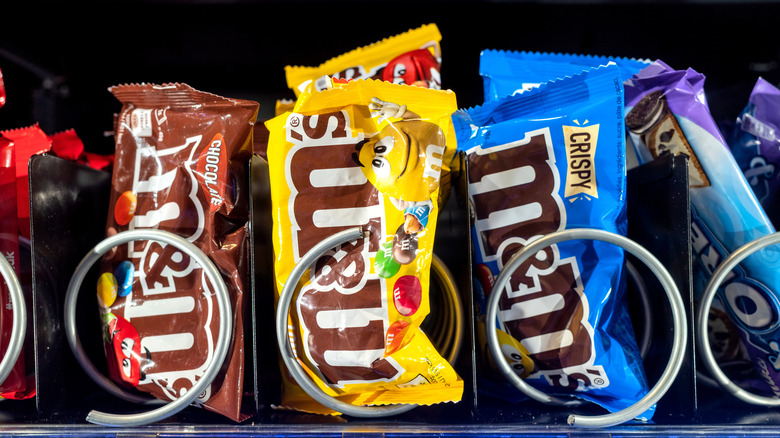 Bjoern Wylezich/Shutterstock
A treat consisting of bite-sized chocolates with candy coatings, M&M's have been enchanting the U.S. for a little over a century (via M&M's). The nation's adoration for the simple snack food even landed M&M's in the hands of astronauts as a part of their rations for space in 1981. But there have been as many road bumps in M&M's long history as there have been triumphs.
According to CNN, two people were injured by an M&M's balloon during a particularly windy Macy's Thanksgiving Day Parade in 2005. Most recently, the company faced dubious criticism for redesigning its mascots, which included swapping the green M&M's heels for sneakers to some fans' dismay (per NBC News). But for many dedicated followers of the brand, one of the biggest controversies of the company is the strange history of Crispy M&M's.
You may recall first coming across this crunchy-centered candy around 1999 (via ABC 7 News). You might also remember that this particular flavor of M&M's abruptly disappeared and then, years after first savoring its crispy goodness, it reappeared just as suddenly as it vanished. So what exactly happened to the crispiest bunch in the M&M's lineup?
Crispy M&M's were discontinued and brought back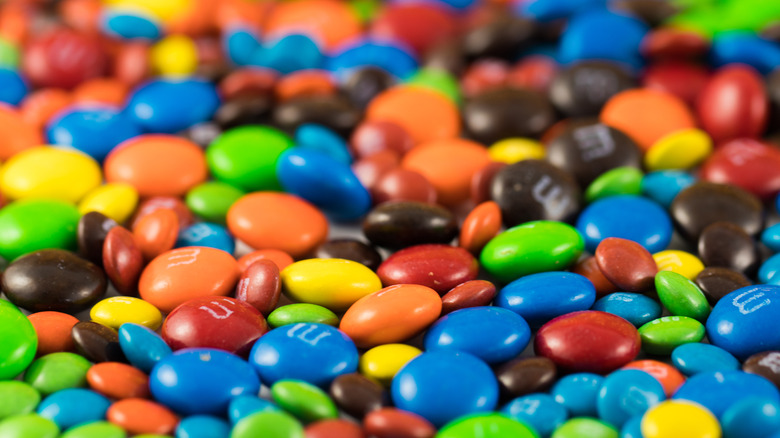 Amy_Michelle/Shutterstock
From the peanut version to the new-and-improved crunchy cookie, M&M's is almost as well-known for its assortment of flavors as Oreo. According to the Los Angeles Times, when Crispy M&M's were first released they were meant to be a limited-edition flavor. However, after the company finally discontinued them in the U.S. in 2005, M&M's was met by public demand for Crispy M&M's prompt return. Fans even made organized petitions and communities on Facebook in an effort to get the flavor back.
The backlash was so extreme that leaders of Mars Chocolate North America, the company that owns M&M's, had "essentially been hounded" by crispy M&M's supporters (via USA today). As the Los Angeles Times notes, lovers of Crispy M&M's dedication paid off. The flavor made its permanent return to the M&M's family in 2015 and has continued to be, per the brand's website, one of M&M's most enjoyed candies.