The Truth About How Trader Joe's Sources It's Meat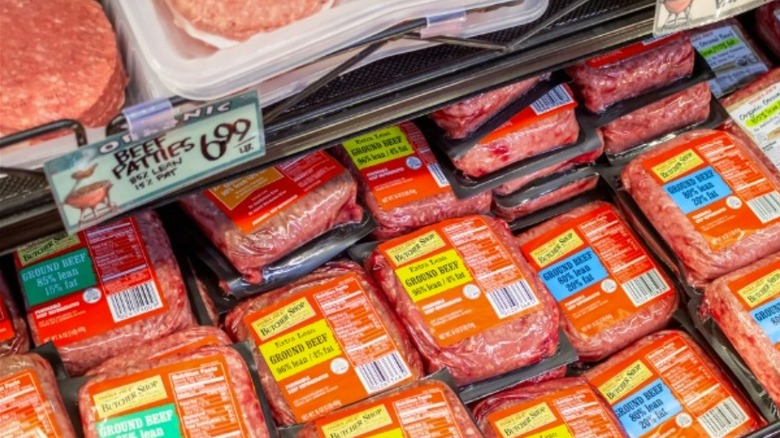 Barre Kelley/Shutterstock
If you're familiar with Trader Joe's, you know the company is revered for its unique store-brand snacks, a large variety of cheeses, and a slew of options when it comes to cheap wine. Have you seen a Trader Joe's parking lot on the weekend? The customer craze over the boutique-like grocery store makes sense when you consider the percentage of Trader Joe's labeled groceries. The grocer carries roughly 90% of in-house items which gives customers more bang for their buck since they're not paying for name-brand products.
If you're a TJs shopper, you have probably wondered at one time or another if the in-house branding applies to their meat options. Rumor has it that the store keeps their suppliers a secret when it comes to dry goods, leaving customers wondering if this applies to meat as well.
According to the company's website, it states the store offers a variety of meat products both with and without antibiotics. Some of the antibiotic-free options include beef hot dogs, beef roasts, and lamb loin chops. When it comes to GMOs, Trader Joe's cannot guarantee that their in-house meats have been fed non-GMO feed unless the meat has an organic label.
While all of this information is helpful, the website doesn't tell us where the meat is actually sourced. What gives?
Trader Joe's suppliers remain secret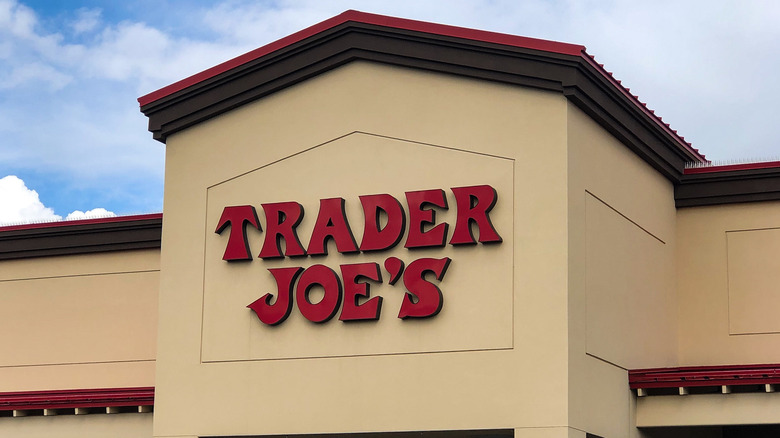 Lori Butcher/Shutterstock
Part of what makes Trader Joe's unique is the zero-back stock inventory and the absence of a known supplier producing all of their in-house products referred to as the "middle man" via Forbes. The company wants their customers to only see what they are providing which is food with Trader Joe's labels at a low price. If you were hoping to have specifics, you're going to be disappointed.
According to The Grocery Store Guy, Trader Joe's meat products are purchased under an undisclosed name from various companies such as "Kayem Foods, Teva, and Empire" along with some others, and are packaged with the Trader Joe's label. The website also claims that the companies in which the store sources its meat change from time to time, based on cost and availability.
The good news is that while you can't be given a direct answer on meat sourcing, you can read the labels and if quality meat is important to you, learn what words to look for on meat packaging, shares the ASPCA. Additionally, if you care about meat without hormones and antibiotics, opt for organic meats as the organic label equates to higher standards and stricter practices when it comes to meat products (per U.S. Department of Agriculture).
While you're never going to get a solid answer when it comes to Trader Joe's meat suppliers, you still have that two-dollar bottle of wine to look forward to alongside your dinner tonight.