The Easiest Way To Upgrade Your Summer Drinks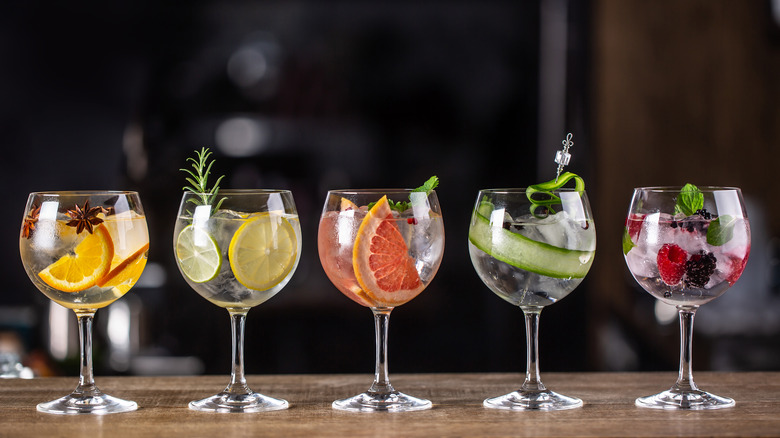 Marian Weyo/Shutterstock
When the summer arrives and temperatures start to soar, our sweaty bodies and exhausted souls yearn for something refreshing and replenishing. That feeling intensifies when we spend quality time outside, soaking up the sunshine and getting that tan by the beach or a pool. So there is no better way to beat the heat and stay hydrated than sipping easy-to-make, delicious summer drinks. From easy summer cocktails and experimenting with frozen cocktails to super refreshing homemade lemonade and non-alcoholic drinks, there are tons of summer drink varieties for every taste and occasion. 
When it comes to making a delicious summer drink, it's all about the ingredients and your ingenuity. But the problem is that we tend to compromise the flavor and quality of summer drinks with one simple mistake. Any guesses? Well, the biggest mistake is putting ice cubes into your drinks. You most certainly don't want a watery drink, but that is what you get as a result of your futile attempt for a chilled beverage. We know that there are several reasons why you should never get ice in your drink and how putting ice in cocktails and other drinks over-dilutes the beverage and alters the flavor (per Insider). So it's time to ditch ice cubes and try another surprisingly easy method to chill any drink you want while adding a burst of flavor and nutritional punch to it. 
Upgrade your summer drinks with fruity ice cubes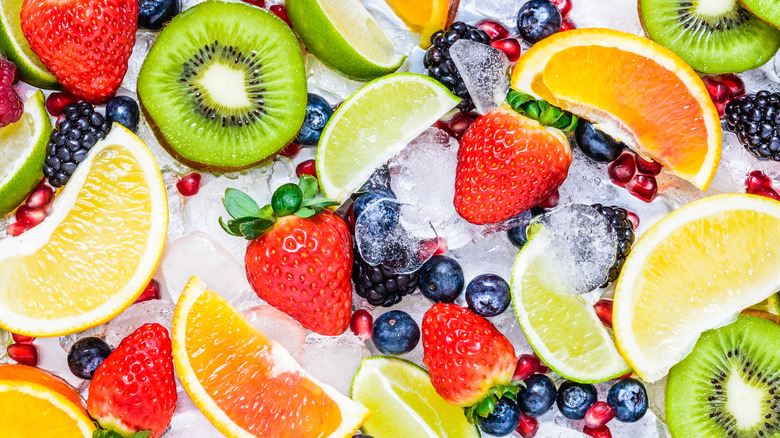 leonori/Shutterstock
You may have tried making wine ice cubes, but what about fruit-infused cubes? You can easily make fruit-flavored ice cubes to add the goodness of minerals, vitamins, and antioxidants to your summer drinks. You can make puréed fruit cubes by mashing juicy fruits like blackberries, watermelon, or cherries and pouring the mashed fruit into ice cube trays (via Wonder How To). If you think puréed fruit cubes might change the flavor of your drink, you can go with whole fruit cubes. Take the fruit of your choice and chop it to your desired size before filling the ice cube tray with it. 
While you can also use fruit juice to make ice cubes, we'd recommend homemade fresh-pressed juices over store-bought ones. You can make fruity ice cubes with apple juice, grape juice, cranberry juice, or pineapple juice. This simple hack can transform any drink into a flavorful, summer beverage. The most fun part is the experimentation and the excitement that comes with it. You can use any fruit you want; peaches, lychee, mango, banana, raspberries, orange, grapefruit, or kiwi (per The Harvest Kitchen). Go wild! 
Fruit-infused ice cubes may seem like a bit of a hassle at first, but they are a thousand times more exciting than plain old, boring ice cubes. So what are you waiting for? Give it a shot to experience it for yourself.