The 4-Star NYC Restaurant That Got A 1-Star New York Times Review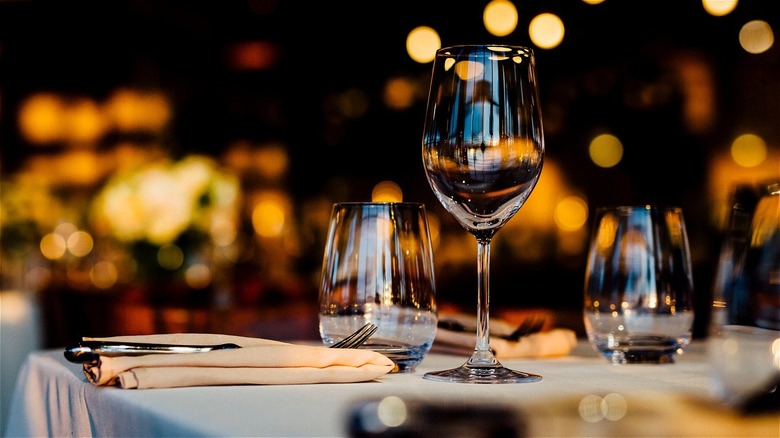 BorisK9/Shutterstock
Talk about a fall from grace. It's unusual for a much-lauded institution to go from the status of a four-star review in the New York Times to being absolutely obliterated by that same venerable publication.
But this is exactly what happened to Eleven Madison Park, a restaurant that for years was a cornerstone of New York's fine dining scene, mentioned in the same breath as Le Bernadin, Per Se, Jean-Georges, and Aquavit. Founded in 1998 by famed restaurateur Danny Meyer of Union Square Cafe and Gramercy Tavern (not to mention Shake Shack) Eleven Madison Park offered an affordable French-American menu in its early days. Over time, however, the restaurant was transformed under the direction of chef Daniel Humm and erstwhile partner Will Guidara into a wildly expensive and much-talked-about tasting menu destination where an eight-course meal could set back a party of two more than $1,000.
In 2009, when it was awarded its coveted fourth star by New York Times restaurant critic Frank Bruni, it was only one of six in the city to hold the honor (via Eater). By 2017,  Eleven Madison Park had earned the top position on the World's 50 Best Restaurants list. Other honors for the restaurant, located in the famous art deco Metropolitan Life North Building (now called 11 Madison Avenue, via The Real Deal), include 11 James Beard awards (per the James Beard Foundation) and three Michelin stars (via Eater). In short, Eleven Madison Park had reached the pinnacle of fine dining success.
Eleven Madison Park's vegan menu was a fail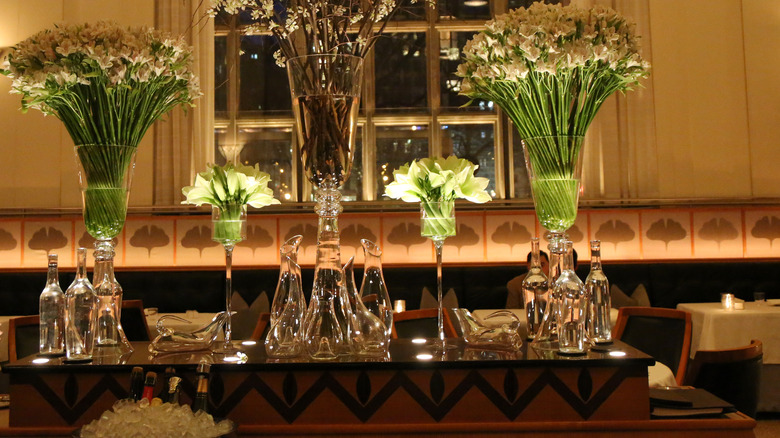 Leonard Zhukovsky/Shutterstock
In 2020, COVID changed the world of fine dining, and Eleven Madison Park's Daniel Humm (Will Guidara left the partnership in 2019, according to Restaurant Business) used the pandemic hiatus to thoroughly reimagine his crown jewel. On the restaurant's website, Humm explained the decision to take the acclaimed institution in a totally new, plant-based, direction: "That's where our food system needs to go ... Something has to change. This way of eating is better for the planet and our health—and it is delicious."
Delicious? Not so fast, said New York Times restaurant critic Pete Wells. Eleven Madison Park held a four-star rating with the publication since 2009, according to Eater, and while the Times stopped issuing star ratings amid the fallout of the pandemic, Wells' updated review (published last September) made it clear that Eleven Madison Park's four stars would be knocked down to one (if not fewer) were he allowed to. The review was blistering, with Wells writing, "Almost none of the main ingredients taste quite like themselves in the 10-course, $335 menu." For instance: beets flavored to taste like the lavender-honey-glazed duck the restaurant once served were "doing things no root vegetable should be asked to do" (via 1010 WINS). Wells added that a few of the offerings were forced to work so hard to "impersonate" meat, "you almost feel sorry for them," via NBC New York. Feel sorry for the staff as well — they're apparently starving (per Insider).