The Gucci Restaurant You've Probably Never Heard Of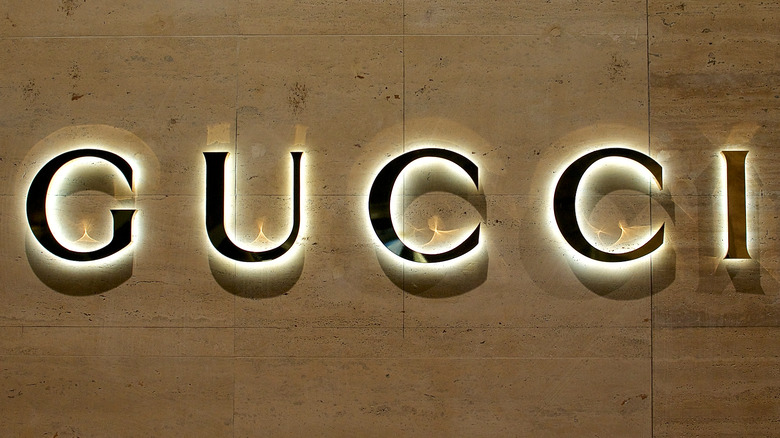 Marlon Trottmann/Shutterstock
The Gucci brand is synonymous with wealth. Its double G logo is known around the world as a status symbol, and uber-wealthy individuals from celebrities to politicians don the brand's classic pieces. According to Fabrik, the original logo was designed in the early 1920s by Gucci's founder, Guccio Gucci (say that five times fast). Though the logo was originally a riff on his signature, it was later pared down for simplicity. Guccio's son thought bracelets were the quintessential luxury item, so about a decade later he designed the G's so they intertwined, like the links of a bracelet. 
Gucci sells practically everything: children's clothing, jewelry, electronic accessories, and even beauty products. One of their most iconic pieces is their black and gold Gucci belt, which retails for a cool $330 (per Gucci). As Highsnobiety notes, Gucci partnered with Adidas in June 2022 to create high-end and fashionable streetwear for those who can afford it. 
The company is raking in the dough, as it was named the "fastest-growing luxury brand" in 2019, according to Business Insider. With all this monetary success, Gucci expanded into the unlikely territory of restaurants. In 2018, the fashion brand opened its first restaurant, Gucci Osteria, in Florence, Italy. It has since expanded to 3 more restaurants worldwide.
You can dine at Gucci in four different countries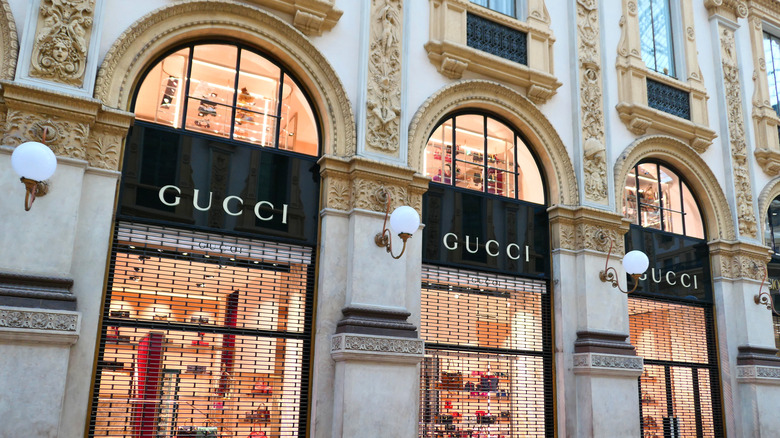 Studio Barcelona/Shutterstock
Between 2018 and 2022, the fashion house opened four Gucci Osteria restaurants. The restaurants are located inside the brand's flagship stores in Florence, Italy; Beverly Hills, USA; Tokyo, Japan; and Seoul, South Korea. 
According to Gucci Osteria, all the Gucci restaurants take inspiration from the brand's Italian roots. Each restaurant honors its geographical location by using seasonal ingredients and regional techniques in its dishes. At the Japanese location, you'll find creatively-named dishes that fuse Italian and Japanese cultures, like the "Trip of an Eel to Italy" and "What Does a Wagyu Dream About?".
Heading up the culinary side is three-starred Michelin chef Massimo Bottura (per CNN). Massimo worked with Gucci's creative director Alessandro Michele to open the four restaurants. Each restaurant has a slightly different menu, with influences from the local cuisine. 
However, the one dish that's on the menu at each restaurant is tortellini with Parmigiano Reggiano sauce. This dish is so beloved that The Pasta Queen, a popular TikTok user, made a video showing fans how to make it at home. It's a simple take on an alfredo sauce, only using heavy cream, chicken broth, tortellini, and cheese. If you can't jet set to one of Gucci's locations, you can easily whip this up for dinner. Another benefit? It'll cost you a lot less than $40, which is about how much this designer restaurant charges for what looks like a relatively small serving (via Eater LA).