How Celeb Chefs Are Weighing In On The Roe V. Wade Ruling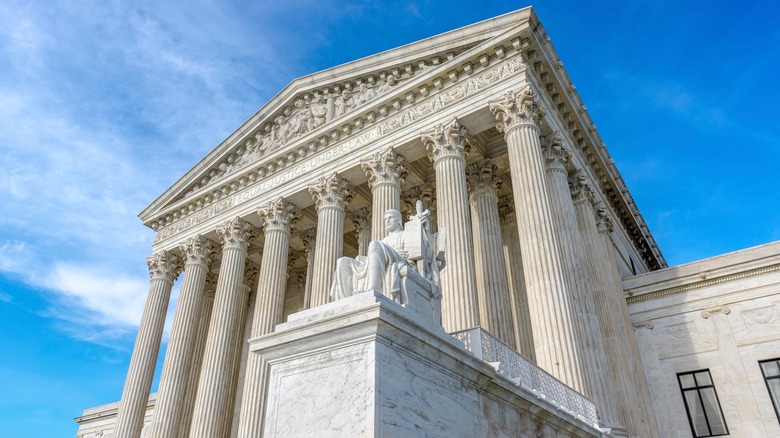 Robert A. Powell/Shutterstock
The U.S. Supreme Court overturned Roe v. Wade in 6-3 vote on Friday, reversing the constitutional right to abortion in roughly 15 states almost half a century after the protection was enacted, The New York Times reports. The divisive ruling has been hanging in the air since early May when Politico leaked a draft opinion that outlined the law's reversal. 
Abortion rights will be restricted or banned within 30 days in states like Arkansas, Idaho, Kentucky, Louisiana, Mississippi, Missouri, North Dakota, Oklahoma, South Dakota, Tennessee, Texas, Utah, and Wyoming, per an analysis from the Guttmacher Institute. While many of those states already had abortion restrictions in place — such as Mississippi, which only runs one registered abortion clinic (per The Washington Post) – the reversal of Roe v. Wade will make it even harder for those seeking abortions to receive safe procedures, if any at all. 
In the mere minutes since outlets revealed the news, social media platforms have flooded with reactions. Many of them are coming from the desks of celebrity chefs like Duff Goldman and Padma Lakshmi. Here's what they're saying. 
Padma Lakshmi, Duff Goldman, and others speak out about abortion rights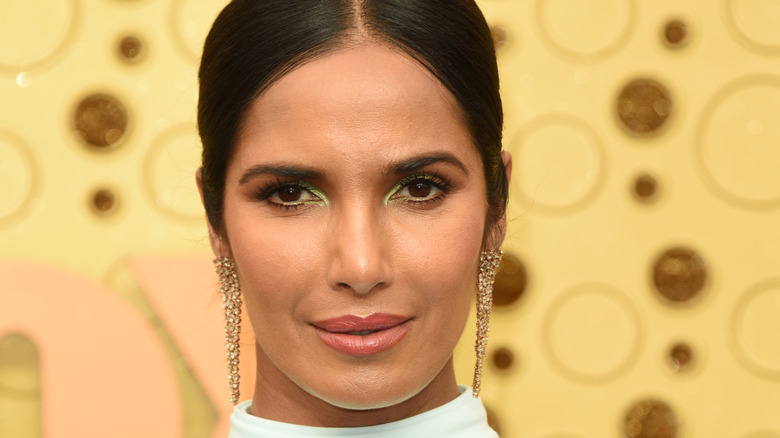 Kathy Hutchins/Shutterstock
"Top Chef" host Padma Lakshmi, who often uses her platform to raise awareness of abortion rights, took to Twitter to issue a warning about the Roe v. Wade ruling. "People will still get abortions," she writes. "These procedures won't stop just because Roe v. Wade is overturned. This will only prevent safe, legal abortions from taking place." In a follow-up tweet, she adds that "the most vulnerable of our community" will be more affected by the ruling than those with "money, time, and resources," concluding that the ruling is "the catalyst for a public health crisis." She reposted the tweet on Instagram, adding a list of resources and donation links. 
Celeb baker Duff Goldman also condemned the ruling on Twitter. "THE ONLY WAY to protect women's rights, the only way to stop the school shootings, the only way to ensure democracy continues, is to vote," he writes. 
TV personality Valerie Bertinelli shared a similar two-pronged tweet that mentioned gun control, writing, "The majority of Americans want stricter gun laws and more access to healthcare." She's likely referring to another controversial Supreme Court decision announced yesterday, which reversed a New York State law that "restricted people's ability to carry guns in public," per The New York Times. In line with Goldman and Bertinelli, celebrity restaurateur Tom Colicchio simply tweeted, "Midterms are coming, VOTE."