How Gordon Ramsay And Gigi Hadid Became Friends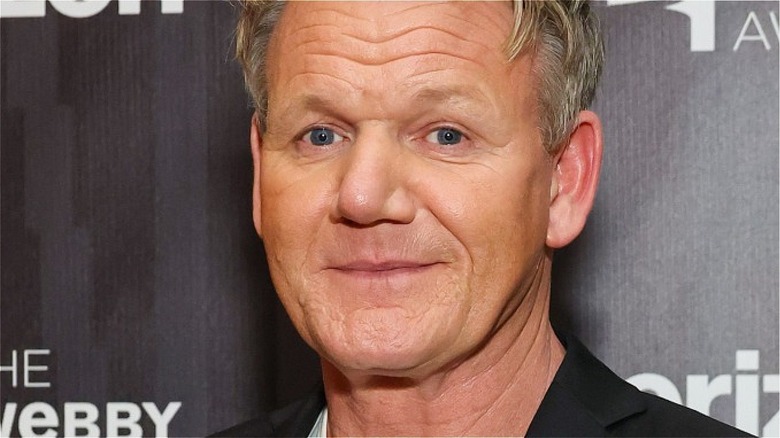 Mike Coppola/Getty
Famous figures across the globe are anything but similar. From TikTok stars and famous chefs to British royals and movie stars, the celebrity bubble is a true melting pot. It's unsurprising that many celebrities become so close with one another. When you spend a decade together on a TV show like Courtney Cox and Jennifer Aniston, or grow up in the same industry like Vanessa Hudgens and Ashley Tisdale, people can become more like family than co-workers. 
While some celebrity pairings just make sense, there are others that we never saw coming. From Martha Stewart and Snoop Dog to Timothée Chalamet and Larry David, there are some celebrity pairings that frankly have us scratching our heads a little bit (via BuzzFeed). Another unlikely duo? Gordon Ramsay and Gigi Hadid. On the surface, it would seem that Hadid and Ramsay have nothing in common. One is a Scottish celebrity chef and restaurateur, while the other is an international supermodel. While this friendship might not make a lot of sense on paper, the "Kitchen Nightmares" host and "Ocean's 8" actress have more in common than you might think.
Being close friends with Gigi Hadid has given Gordon Ramsay clout with his kids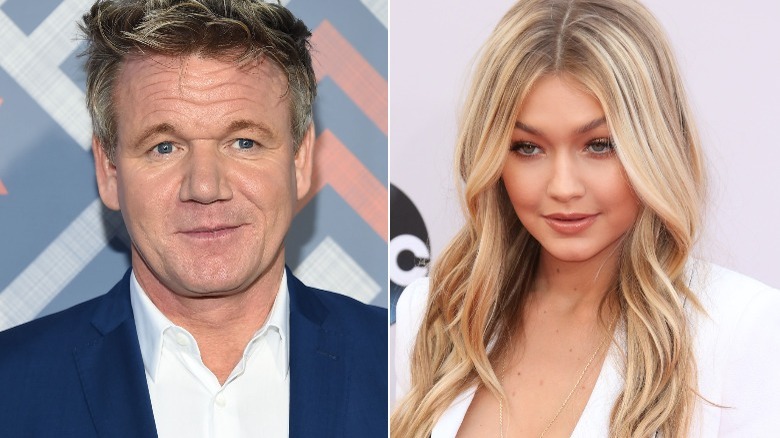 DFree, Kathy Hutchins/Shutterstock
When Gigi Hadid and Gordon Ramsay first crossed paths on "MasterChef Celebrity Showdown" it was the beginning of a beautiful friendship (via Insider). In this cutthroat competition, Hadid ended up besting fellow model Devon Windsor with her "Gigi Burger," which is topped with special sauce, mayo, ketchup, pickles, cheese, pickled jalapeño, and crispy onions (via People). While the "Hell's Kitchen" host can be tricky to please, he only had good things to say about the model's dish. "Gigi, your burger is ... delicious," the Scottish-born star raved.
The fellow foodies have remained good friends ever since. According to Ramsay, the supermodel will occasionally ask for his recipe advice on Instagram (via Cosmopolitan). "She has one of the most articulated palates on the planet," the chef shared with Insider. Funnily enough, Ramsay is not the only celebrity chef that the Los Angeles-native has befriended. Hadid and Buddy Valastro are also friends!
Being friends with the international supermodel has also earned Ramsay some Dad points. "My daughters, they love me. It's not because I'm a ... good chef," the restaurateur joked with People. "They love me because I talk to Gigi Hadid."