Aaron Sanchez Reveals The Secrets Within The MasterChef Pantry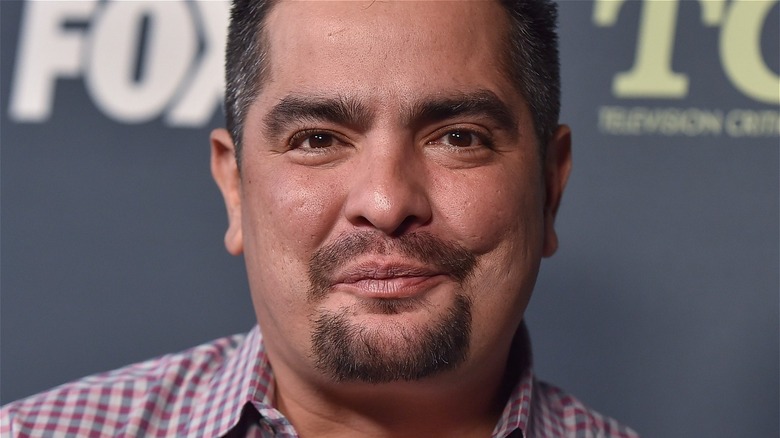 DFree/Shutterstock
"MasterChef" premiered its 12th season at the end of May, and the long-running competition show continues to surprise fans. This season's theme is "Back to Win," where previous contestants return in the hopes of taking home the title of MasterChef (per Fox). While some fans watch the show for the epic judge meltdowns, most of us are here for the amazing food and cooking. 
Masterchef has seen its fair share of cooking fails throughout its 12 seasons. Perhaps the most cringeworthy was when a Season 4 contestant served Gordon Ramsay an undercooked pie. Ramsay was so infuriated he poured the concoction into a martini glass and attempted to drink it. 
Luckily, shortcomings of that caliber are few and far between. Most of the time, the fans are rewarded with awe-inspiring entrees. One of the more memorable "MasterChef" dishes came from Season 8 contestant Yachecia Holston. She whipped up an impressive breakfast of buttermilk biscuits (with homemade buttermilk), chicken apple sausage with fresh scrambled eggs, and hashbrowns. The judges were especially impressed with how she transformed the average run-of-the-mill grocery items into a breakfast masterpiece. 
So just how do these home cooks create stunning dishes? Having access to a pantry with a plethora of the finest ingredients certainly helps — just ask judge Aarón Sánchez.
The Masterchef pantry is better than most restaurants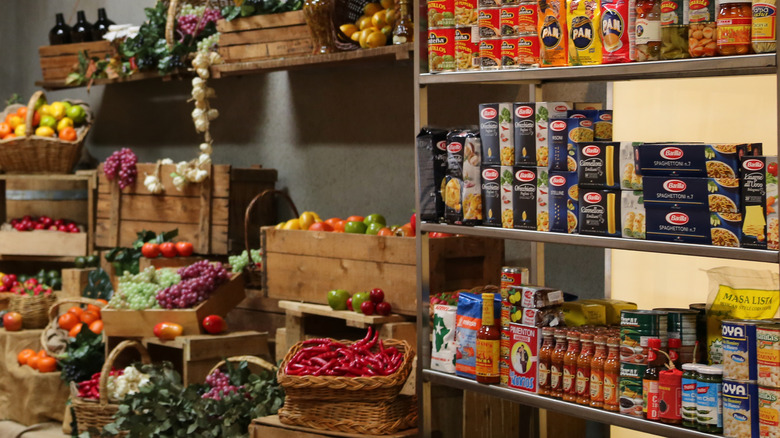 Matt Leane/Shutterstock
We've all been in the unfortunate situation of needing to make dinner while staring at a half-empty fridge. It can be quite a feat to cook something delicious when the ingredients are lacking. Luckily for the "MasterChef" contestants, having a well-stocked (and free) pantry is guaranteed.
Fans were lucky enough to get a sneak peek at the "MasterChef" pantry via judge Aarón Sánchez. In an Instagram video, Sánchez took viewers on a mini-tour of the pantry, which reveals that each section is dedicated to a specific category of food. The dairy section has much more than just heavy cream and milk; harder-to-find items like goat's milk, mascarpone, and cultured cheeses line the fridge shelves as well. 
In another fridge, Sánchez shows off edible flowers, "fine herbs," and quail eggs. That's not all — he also points to grains "from every part of the world," as well as the finest cuts of beef and seafood. 
The judge also shows off a piece of white asparagus. According to Eating Well, white asparagus is grown in the dark, so there is no chlorophyll to turn them green. This results in a beautiful milky white veggie that's slightly more tender and sweet than standard green asparagus. With all these ingredients at the chef's fingertips, it's no wonder the "MasterChef" judges have high standards.