The Stranger Things Star With The Most Unusual Pizza Order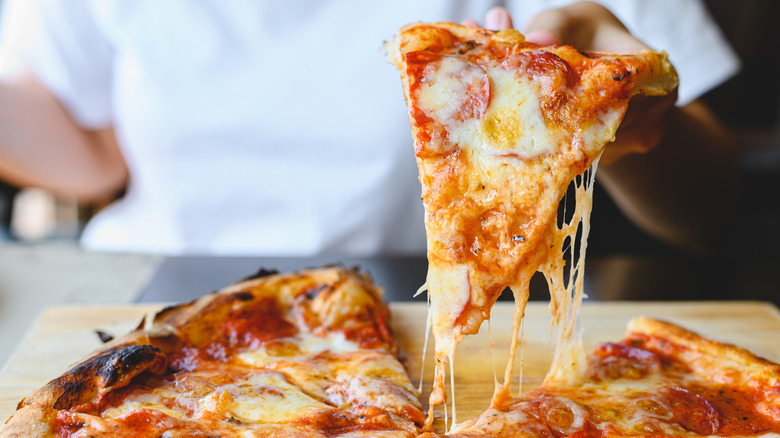 MiniStocker/Shutterstock
While celebrities aren't really "just like us," they still gotta eat! Everyone has a favorite afternoon treat to help them push through the last few hours of the day, whether it's an afternoon cup of coffee or a bag of peanut M&Ms. Movie stars are the same way. While Padma Lakshmi loves snacking on green apples with peanut butter, Lana Condor can't resist canned oysters and crackers (via E! News).
While some celebrities prefer regular run-of-mill meals, other stars love to eat things that are a little more unconventional. Very fittingly, the "Stranger Things" cast prefer their meals, well, a little stranger. The snack that kept Millie Bobby Brown going on the "Stranger Things" set was none other than a McCod. This interesting snack concoction features slices of ham, bell peppers, and sriracha, all wrapped together with a piece of lettuce (via YouTube). Meanwhile, another actor on this popular Netflix series has a go-to pizza order that is also atypical, to say the least (via Yahoo).
Gaten Matarazzo is a fan of pineapple on pizza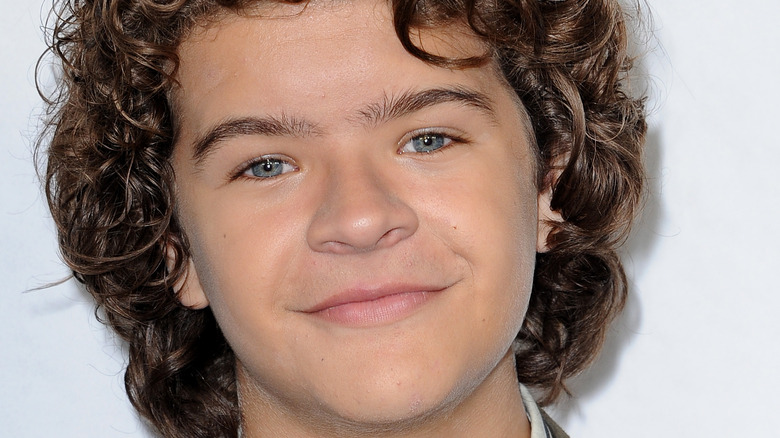 Tinseltown/Shutterstock
In an interview with Yahoo, Gaten Matarazzo revealed that his go-to pizza toppings trifecta is bacon, pepperoni, and pineapple. "My grandfather [would say] I'm not allowed to put pineapple on pizza," the actor shared. The Connecticut native grew up in an Italian family and his grandfather owned a pizzeria. "Here's the thing: I understand the hate. It's a reasonable hate, but I want people to try it and not think about the fact that it's pizza: Just put pineapple and bacon together with pepperoni ... it's pretty great." Hey, we guess we've heard of stranger things (no pun intended).
When it comes to the people who truly enjoy pineapple on pizza, it is not as niche of a group as you might think, at least in the United States. This Mashed survey reveals how many people actually love pineapple on their pizza. On the other hand, in 2017, the president of Iceland admitted that if it was up to him, he would pass a law banning pineapple as a pizza topping, as noted by CNN. 
The "Stranger Things" star's pizza rule of thumb? Matarazzo believes that the best pizzas don't really need toppings at all, per Yahoo. That's why when he's ordering from a bad pizza chain he orders the supreme pizza with everything on it. "If you have a really, really good slice of pizza that's quality? You don't need anything to make it better," Matarazzo shared.