The Aldi Frozen Pizza That Redditors Never Want To Eat Again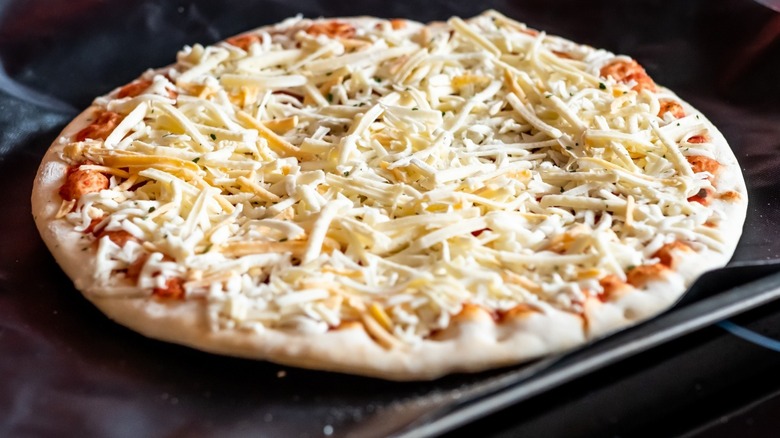 yackers1/Shutterstock
Even with the basic ingredients everyone has come to expect, pizza tastes significantly different depending on where you order it from. American pizza lovers tend to wildly favor Domino's, which racked up $8.29 billion in sales in 2020, per Statista. Pizza Hut is a distant second at $5.44 billion followed by Little Caesars at $3.95 billion and Papa John's at $3.19 billion. When it comes to store-bought pizza, DiGiorno had the most sales in 2018 at $232 million, per Pizza Need. Following DiDiorno was Red Baron at $130.53 million and Totino's Party Pizza at $83 million.
Because word-of-mouth marketing is highly valuable in a social media age, commenters online can make or break your product. According to Social Media Today, a Neilson Study revealed that 92% of consumers believe their friends and family more than they would an advertisement. On July 7, an upset customer took to Reddit to voice their opinion regarding a specific frozen pizza.
A food disappointment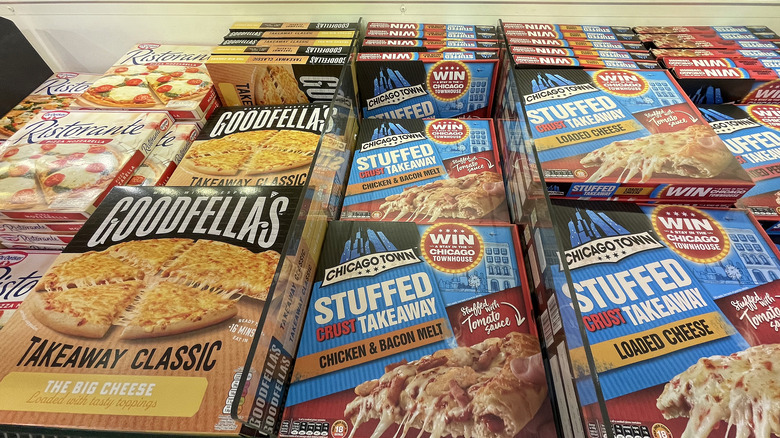 Christopher Furlong/Getty Images
On July 7, a Redditer posted a photo of an empty pizza box from Aldi which the caption "Heads up, this pizza sucks." The pizza in question was Half Baked VT Mozzarella, which consists of tomato sauce, whole milk, mozzarella, and Romano cheese. The poster continued, "It's also so bland. Really disappointing — especially because it was $7.99!" Another image posted revealed that the pizza itself was lacking in toppings.
Readers of the thread quickly commented their experiences with Aldi pizza. "Every pizza I have *ever* bought at Aldi has been so bland that I cut them up and fed them to the crows. I will never buy another Mama Cozi or any pizza whatsoever from Aldi," one commenter wrote. Another commenter said, "I learned to stop getting pizza from supermarkets. [Domino's] has $8 large 3 toppings every day. Supermarkets can't beat it."
Because taste is such a personal thing, no two people are going to always agree. It might be best to whip up a homemade pizza so you get all the toppings and quantities you desire.