The Unexpected Ingredient Steve Carell Adds To PB&J Sandwiches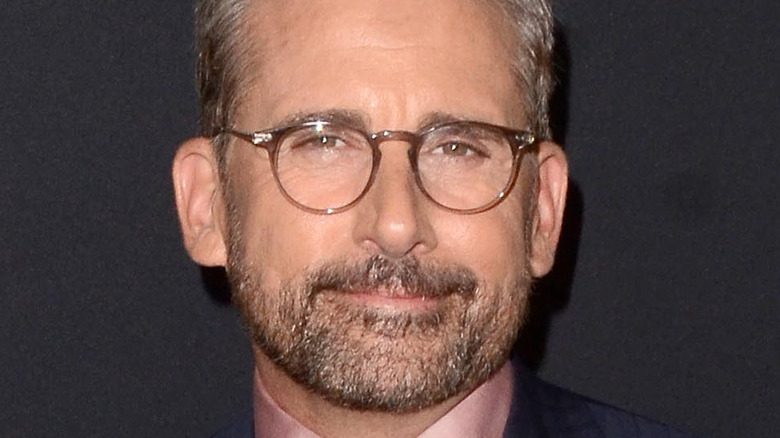 Kathy Hutchins/Shutterstock
What would you do if time travel was possible? We don't know what you're thinking, but we might just go back to taste a peanut butter and jelly sandwich for the very first time. Relishing the heavenly deliciousness of a classic sweet-salty combo and falling in love with it all over again sounds delightful. There's no denying the PB&J sandwich is one of the most iconic American foods. This scrumptious childhood favorite is so ubiquitous that many children in the United States munch on 1,500 PB&Js alone before graduating high school (via The South Florida Reporter). 
Making this sweet and savory sandwich is easy as you only have to slap your preferred peanut butter and jelly between two slices of bread. While you can pay homage to the standard PB&J sandwich anytime you want, sometimes it's fun to expand your taste buds' horizons. You can put insanely delicious things on your PB&J, like banana slices, crunchy nuts, berries, cream cheese, or potato chips. And if you're feeling adventurous, you can add pickles for some extra tang or even go with bacon. 
But there's another ingredient Steve Carell highly recommends adding to your PB&J sandwich that will probably have you craving one. 
Steve Carell likes to add Marshmallow Fluff to his PB&J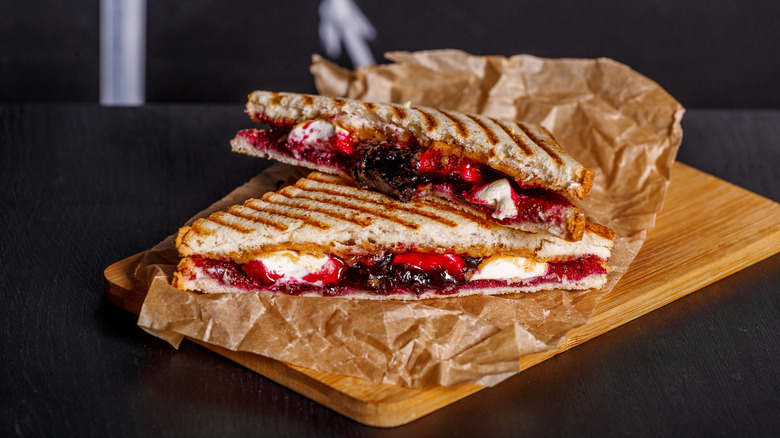 IrZaza/Shutterstock
You can make a wickedly good peanut butter and jelly sandwich by adding Marshmallow Fluff. And you have to give it a shot because Steve Carell says so. The "Foxcatcher" actor joined Ladbible TV for a game of "Snack Wars: UK vs. USA," where, he confessed to being a "big peanut butter and jelly fan." And he even had a PB&J sandwich before hopping on a plane to England because he wasn't sure whether he'd get some on the flight. 
"There's another component you can add, not commonly done in the United States, but I like to do it, is put peanut butter and jelly and Fluff," he said. "I highly recommend this," and goes to claim, jestingly we think, that PB&J isn't "sweet enough." He then takes a bite out of PB&J with Marshmallow Fluff on top and said, "yeah, that's a complete meal."    
From becoming an obsession of the world's wealthiest athletes to Channing Tatum adding Cheetos to his PB&J, this staple in a six-year-old's lunch box is a perfect food for nearly everyone.