Duff Goldman's Little Girl Melted Twitter With Her Reaction To Metallica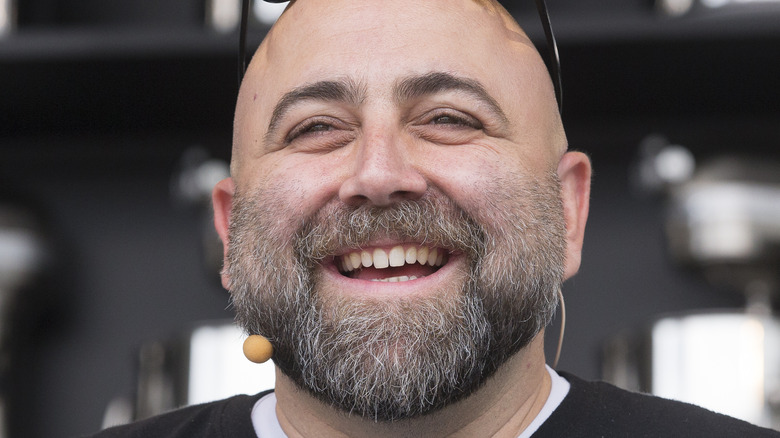 Sterling Munksgard/Shutterstock
"Ace of Cakes" star Duff Goldman provided some heartwarming material for his social media followers this week when he shared an adorable video of his daughter, Josephine Goldman. Duff and his wife, Johnna Goldman, welcomed their bundle of joy on January 31, 2021, after two years of marriage.
On Twitter, the Charm City Cakes owner shared a video of his baby girl singing Metallica. Given that Duff previously played in an indie rock band called "...soihadto... (pronounced "so I had to"), it seems that his daughter may have a future following in daddy's footsteps. Duff is heard singing the lyrics to "Master of Puppets" while Josephine echoes him and dances delightfully to her parents' amusement. The toddler ends the clip adorably, saying what sounds like it could be the phrase "I love it."
Goldman recently completed a brief stint on the seventh season of "The Masked Singer" (via Entertainment Weekly). Given his musical endeavors, the feature made sense; unfortunately, things got derailed during the baker's first performance because his mask came off.
Like father, like daughter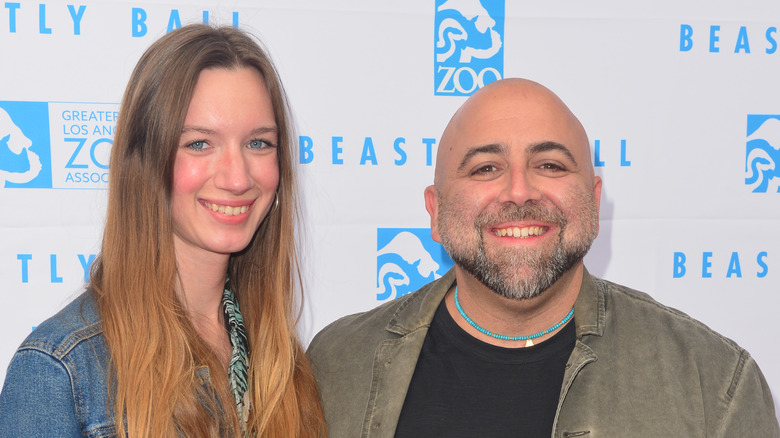 Jerod Harris/Getty Images
If sharing classic music with your offspring was considered a sign of great parenting, Duff Goldman and his wife Johnna would get five stars. In the clip shared on Twitter, baby Josephine demonstrates that her parents are already introducing her to music royalty as she is seen singing Metallica's 1986 classic song "Master Of Puppets." Like Kate Bush's "Running up That Hill," the song has seen a resurgence in popularity due to its feature in Season 4 of the hit Netflix series "Stranger Things." A quick read of the comments section shows that the video melted the hearts of his followers.
One user said, "Her saying master is too cute, but when she says I love it, well that just takes the cake." Another advised him to soak in every moment: "Too adorable! Enjoy this time they are so precious!" One commenter had a sense of humor about the whole thing, stating, "I love this! Metallica is the best! Teaching her all the best bands. She's probably not quite ready for Slipknot but that will come." Indeed, it probably will.