How Starbucks Wants To 'Reinvent' Itself Amid Unionization Efforts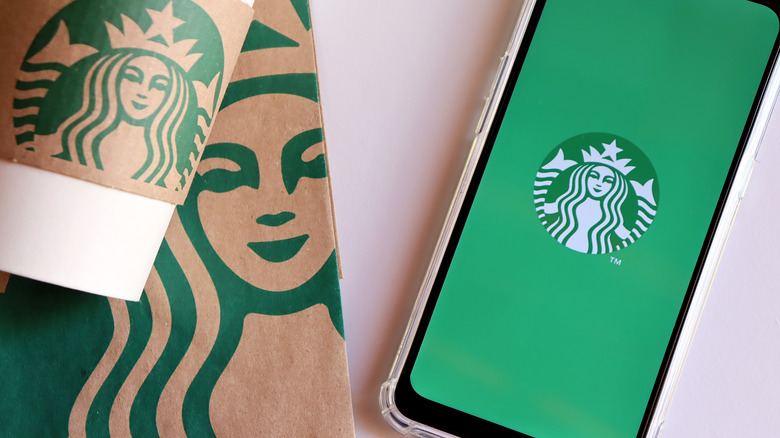 Brenda Rocha - Blossom/Shutterstock
It once saw itself as "the third place," a space Fast Company described as somewhere "between home and work where customers could find comfort, community, and good coffee."
But times change, and Starbucks has changed, too. Instead of being a place to get away from the demands of work and home, it became a to-do item in someone's busy day. Even before the coronavirus pandemic, nearly all of the drinks it sold were to go, and 20% of orders were placed via an app. The pandemic didn't make things easier; COVID-19 saw an increase in worker dissatisfaction triggered by low wages as well as concerns over worker safety. Worsening conditions eventually threw partners from what was once branded as a progressive company into the arms of labor unions. At last count, 133 Starbucks stores across the country, with more than 3,400 Starbucks employees, have voted to unionize, per CNN.
In a letter written to Starbucks' then-president and CEO, Kevin Johnson, one store in Hopewell New Jersey that voted to unionize said: "We wish to be part of the company we were promised. Our mission is to inspire and nourish the human spirit, but we know this can only be achieved in an environment in which we as partners can thrive."
Starbucks announced five steps as part of its reinvention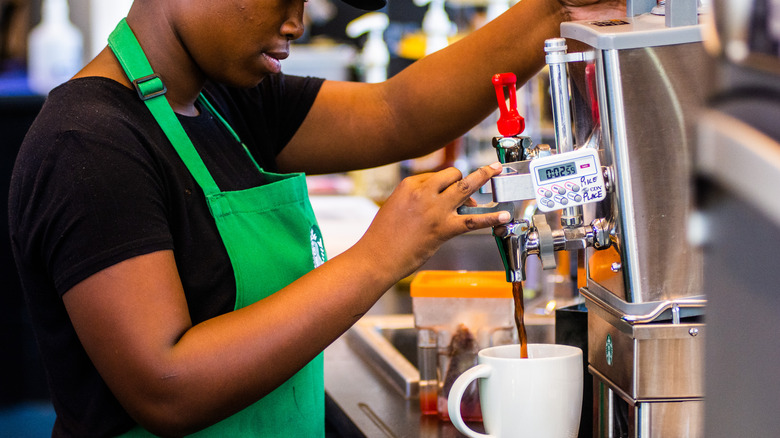 Bloomberg/Getty Images
Starbucks CEO Howard Schultz has indicated he hopes to change its reputation among employees. In a July 11 letter to Starbucks workers, Schultz said that since his return in April, he had been "learning so much through open, honest, and often vulnerable conversations and collaboration sessions" and admitted the need to "modernize and transform the Starbucks experience."
The reinvention, Schulz said, would be carried out through five steps that include changing the way the company interacts with its employees and customers, as well as through redesigning its existing stores. In closing, Schulz called the reinvention "the next chapter of Starbucks."
While the views and ideas might seem vague, Schultz promised that there would be more clarity involving what the company's management had in mind in the coming weeks. It has so far promised wage increases that would kick in on August 1, ranging from a preset rate of $15 an hour or a 3% "whichever is higher" to a 5% raise for tenured hourly partners. It also promised more training for new baristas, which is expected to begin at about the same time, per Starbucks. On the store revamp front, Restaurant Dive says Starbucks will be adding drive-thrus as well as gadgets that will help "improve speed, efficiency, and profitability." All this comes out of $1 billion the company is investing in both its partners and its technology.
Starbucks will need to convince its skeptics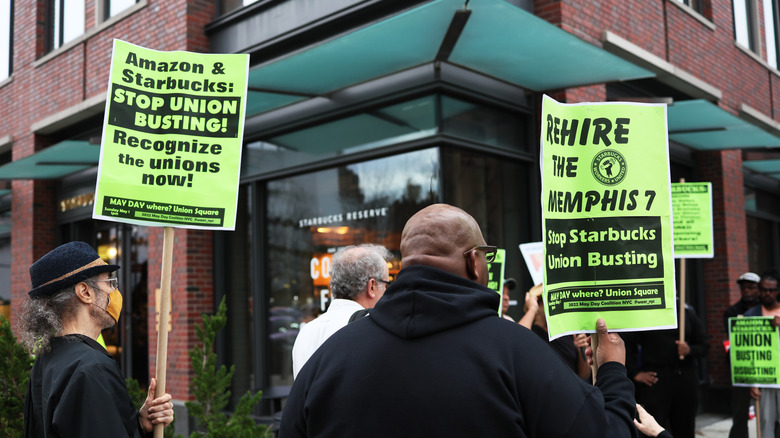 Michael M. Santiago/Getty Images
Still, Howard Schultz and Starbucks' management could have an uphill battle on their hands to win the hearts and minds of skeptical partners and customers. Because social media users couldn't comment on Starbucks' July 11 tweet about the revamp, those who felt strongly enough about the announcement shared the note with their personal comments instead. 
"Needed a double espresso to not fall asleep halfway through this
A better bold move would be to talk in clear and understandable English. Not this mostly meaningless managerial blah," one Twitter user said.
"Maybe I am in a cynical mood ... what is the point of this letter? It does not say anything — it feels like posturing and a play with words. What am I missing?" a second Twitter user asked.
A third remarked: "This letter reminds me of that old Star Trek episode where the nazis drugged the fuhrer into a stupor and only woke him up to make vague nonsensical speeches," while a fourth Twitter user said, "Maybe if I share this my head won't explode so much; each dispatch is more megalomaniacal than the last..."