Classic Bahama Mama Cocktail Recipe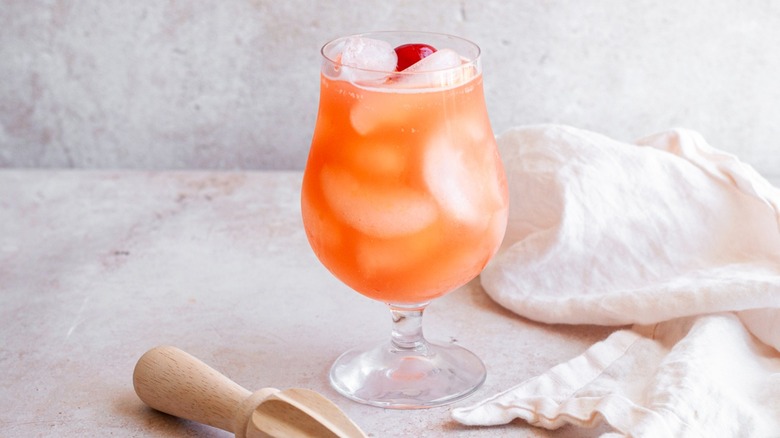 Christina Musgrave/Mashed
The history of the Bahama Mama cocktail is a little bit fuzzy, but nonetheless, we do consider it a classic tiki drink nowadays, and one that tastes pretty darn good. Recipe developer Christina Musgrave describes the drink as "a fruity tropical cocktail that will make you feel like you're laying by the ocean," so perhaps not something you'd want to drink in the wintertime. Or maybe you would, since beachy daydreams know no season.
Musgrave tells us that this drink contains "no special ingredient," saying that her version is identical to the one typically used by most bars and restaurants. She does say that "you could do a more citrus-forward version with lemon or lime juice" and adds that another variation might be to use light rum instead of dark rum. There really are countless ways that you could customize this cocktail, or any cocktail for that matter, but if you're looking for a sweet, tropical, rum-infused beverage to sip on, then you'll definitely want to follow Musgrave's recipe closely.
Gather the ingredients for a Bahama Mama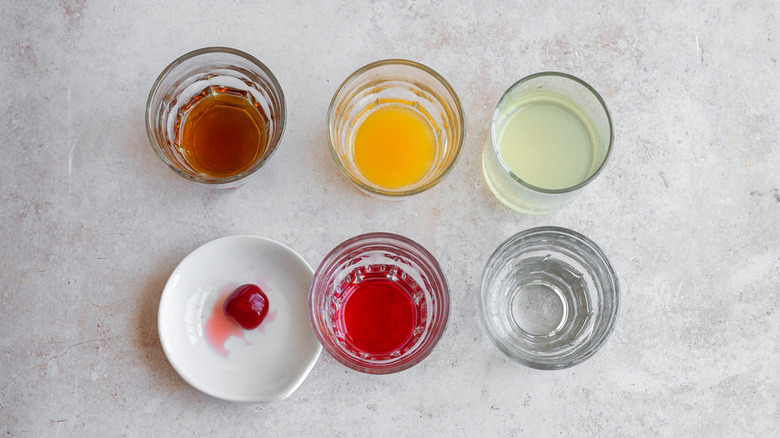 Christina Musgrave/Mashed
For Musgrave's version of the Bahama Mama, you'll need dark rum and coconut rum, plus orange juice, pineapple juice, and grenadine. You may also wish to have a maraschino cherry to garnish it with.
Combine the drink ingredients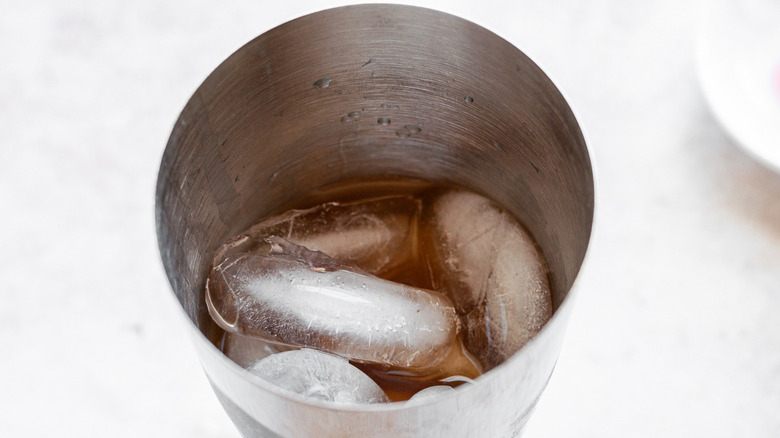 Christina Musgrave/Mashed
Combine the juices and the rums in a large cup, glass, jar, or, if you have a cocktail shaker, by all means put that to good use. Stir in the grenadine, too. Finally, drop in several ice cubes.
Shake the drink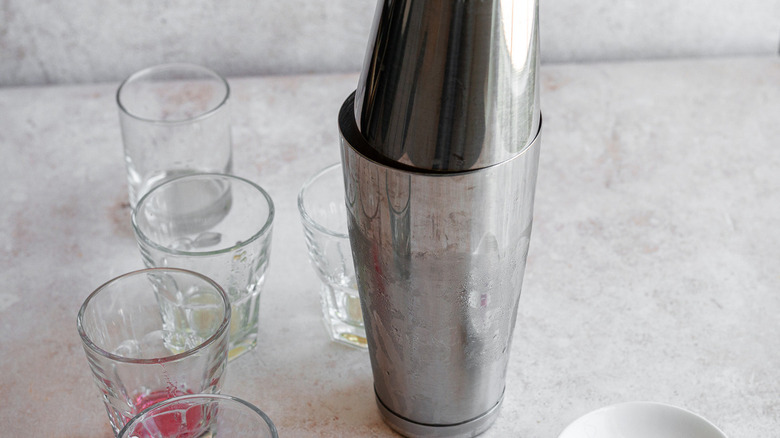 Christina Musgrave/Mashed
Cover the drink container. If you are using a shaker, presumably it has a lid of some sorts, as would a jar. If you're using a cup or glass, find another one that you can invert over the top of the first one. Shake the drink with the ice cubes for about 15 seconds or until the drink starts to feel cold through the container.
Dress up the drink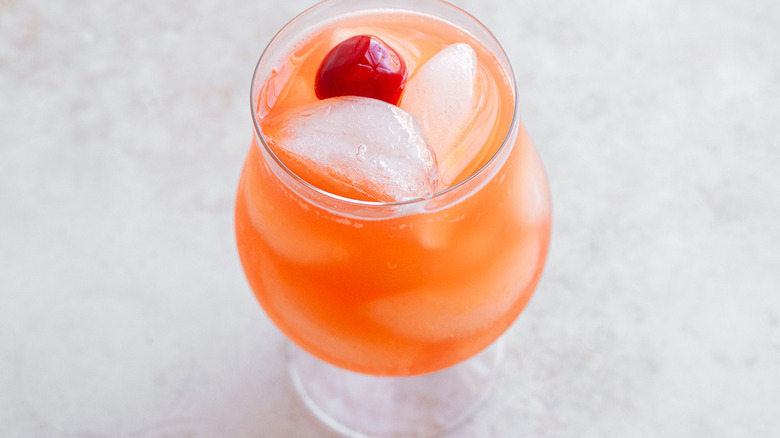 Christina Musgrave/Mashed
Pour the drink into a glass or, if you have one, a cute tiki mug. Garnish it with a maraschino cherry, as Musgrave does here, although she also suggests that "you could use a pineapple wedge or a paper umbrella" instead.
If you want, you can also turn the Bahama Mama into a frozen version. As Musgrave says, "just blend [the ingredients] in a blender with ice instead of using a shaker." If you go the blender route, crushed ice is best. Start with a cup of ice, then add more if needed.
Classic Bahama Mama Cocktail Recipe
This Bahama Mama cocktail is sweet, fruity, and the perfect tropical escape in a cup.
Ingredients
1 ounce dark rum
1 ounce coconut rum
2 ounces orange juice
2 ounces pineapple juice
½ ounce grenadine
1 maraschino cherry
Directions
Combine the rums, juices, and grenadine in a glass or cocktail shaker.
Shake the liquid mixture with a few ice cubes for 15 seconds, or until it feels cold.
Strain the drink into a glass filled with fresh ice.
Garnish the drink with a maraschino cherry.
Nutrition
| | |
| --- | --- |
| Calories per Serving | 232 |
| Total Fat | 0.2 g |
| Saturated Fat | 0.0 g |
| Trans Fat | 0.0 |
| Cholesterol | 0.0 mg |
| | |
| --- | --- |
| Total Carbohydrates | 24.8 g |
| Dietary Fiber | 0.4 g |
| Total Sugars | 19.0 g |
| Sodium | 6.3 mg |
| Protein | 0.6 g |