Buffalo Wild Wings' New Chicken Sandwich Has A Saucy Twist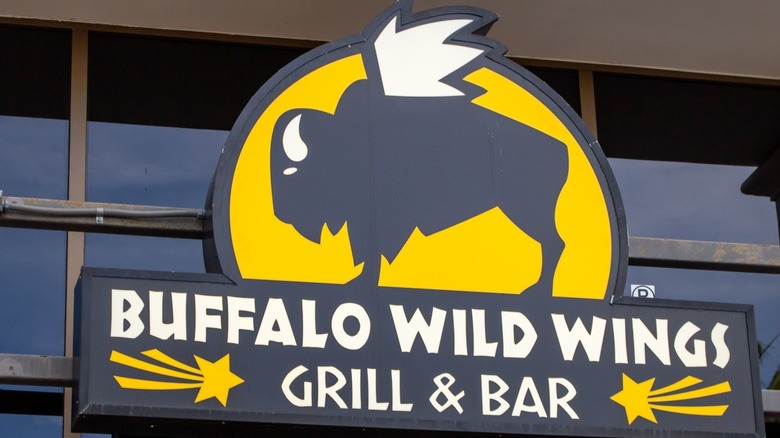 The Image Party/Shutterstock
While the debate rages over which are the absolute best chicken sandwiches in the US, Buffalo Wild Wings isn't too chicken to throw its wing, or breast, into the ring. As a matter of fact, "B-Dubs" wants to rule the roost with its new chicken sandwich.
Diners familiar with Buffalo Wild Wings' usual presentation of chicken wings might find this new menu item especially tantalizing due to its saucy construction. Like with the restaurant chain's take on its boneless "wings" (which are actually just pieces of breast meat according to Delighted Cooking because there are no such things as chicken wings without bones), there is technically no bone to pick with the sandwich.
Buffalo Wild Wings is a fan favorite for more than just its boneless chicken, though. Its sauce options also keep people coming back and the franchise isn't bird-brained enough to deviate from that recipe for success with a new take on poultry. B-Dubs is no doubt hoping that the saucy twist on its new sandwich will have people clucking for more. 
This sandwich will get saucy with fans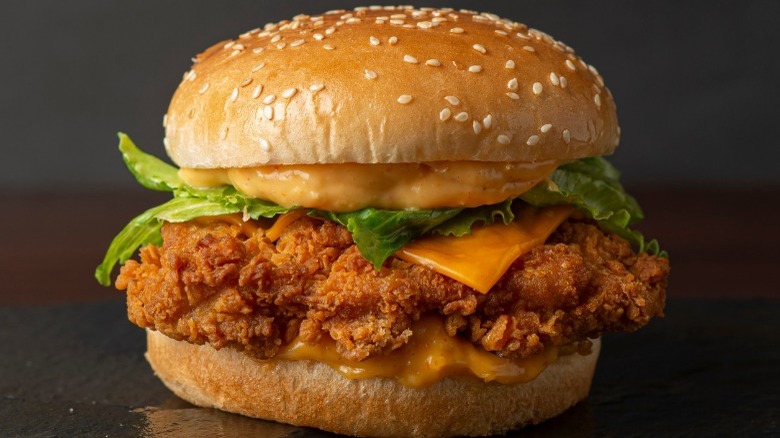 RSH_GRAPHICS/Shutterstock
Buffalo Wild Wings is no stranger to unique takes, like the use of an unexpected ingredient in one of Buffalo Wild Wings' cocktails. However, According to FoodSided, though, the new chicken sandwich largely sticks to what has made Buffalo Wild Wings grow to over 1,200 locations across the US, per Scrape Hero.
FoodSided says the saucy twist here is that you can order your breaded chicken breast coated in any of the same sauces Buffalo Wild Wings offers for its wings for your sandwich. The new menu item bears the name "Saucy Chicken Sandwich." The brand is probably hoping that the array of 26 sauces will translate into multiple trips for fans.
This isn't the chain's first take on the chicken sandwich, though it might be the sauciest by far. B-Dubs fans might recall that July 2021 saw the Classic Chicken Sandwich land on the menu (via Chew Boom). Made with beer-battered chicken breast and topped with mayonnaise, it didn't fully utilize the chain's many flavors. Though, there was an optional Wild Sauce drizzle. One July later, it seems B-Dubs decided to go all-in with the sauce.