Here's What Happened To Coffee Joulies After Shark Tank
We may receive a commission on purchases made from links.
Drinking coffee at the right temperature can cause a bit of a dilemma for many people. Either you pour a boiling hot cup of coffee and wait for it to cool down before enjoying, or you burn your lips with each sip. You may then leave your coffee on your desk, get caught up in other tasks, and get back to it when it's cold. Reheating your coffee in a microwave is not a great idea, so that's where one "Shark Tank" pitch aimed to provide a solution. 
In January 2013, Season 4 of "Shark Tank" featured Dave Jackson and Dave Petrillo presenting their business Coffee Joulies, pronounced "julies" (per IMDB). The two Daves are long-time friends from Pennington, New Jersey who came up with the innovative product, which looks like a small, metal coffee bean (via Shark Tank Blog). "They absorb extra heat from your coffee and make it a drinkable temperature in minutes and then they release the heat that they stored and keep it at the perfect drinking range for up to twice as long," Dave Petrillo says during the sales pitch. So what happened to Coffee Joulies?
The Shark Tank offers for Coffee Joulies
The Sharks of "Shark Tank" were interested in the Coffee Joulies business pitch. However, they had differing opinions on what marketing strategy would work the best, and founders Dave Jackson and Dave Petrillo told the Sharks they needed to speak with their business adviser. Ultimately, they decided to go with the four Sharks' offer of a $150,000 investment, which they would pay back at $6 from every retail sale and $3 from every wholesale sale. Once the investment was paid off, they would pay $1 from every sale going forward, (per Shark Tank Blog).
Today, nine years since that episode, the Coffee Joulies website is still live, however, everything on their website is listed as "sold out." Coffee Joulies' Facebook page is also still live, but has not been active since 2017. Despite the Shark's interest in this project — a project that was originally the third biggest Kickstarter ever, raising over $306,000 in just two months — the deal was never closed, per Landscape Insight.
Can you still buy Coffee Joulies?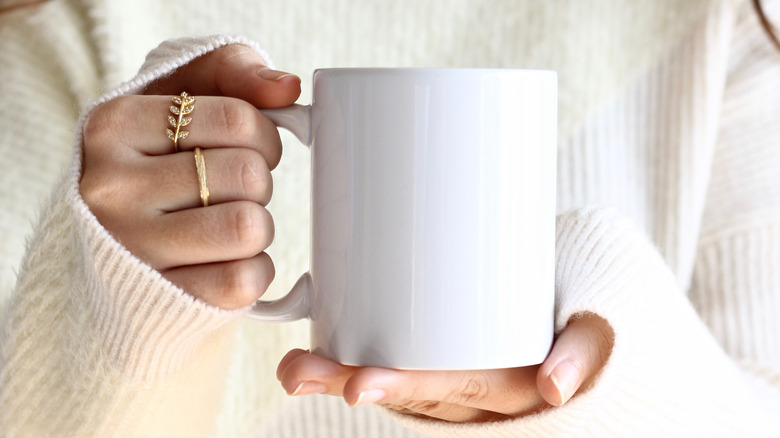 Gravity Digital/Shutterstock
Unfortunately, Coffee Joulies doesn't appear to be available to purchase, despite any excitement it brewed up after its "Shark Tank" debut in 2013. Dave Jackson and Dave Petrillo are both still owners of Coffee Joulies LLC, per LinkedIn, but business operations seem to be on hold. While the company has almost 13,000 Facebook followers, there's no indication the small, metal coffee beans will be sold again anytime soon. The product was available on Amazon, with the most recent review being from March 2022: "Good news? Out of business! Website inactive since 2017. Bad news? Sounded great but didn't perform as advertised. I'm out $50! Always research before buying something like this!" (per Amazon).
Unfortunately for Coffee Joulies, 24% of the Amazon reviews give the product one star, many saying the product doesn't work. However, 40% of reviews give it 5 stars. One positive review states, "Shocked to see all the bad reviews. After Shark Tank, my wife bought me the kit as a gift (their Thermos and 5 beans). I have had it for 4 years and it still works great" (per Amazon). It seems while the product doesn't appear available to buy, it still has its fans.