How Bing Crosby Helped Minute Maid Become Famous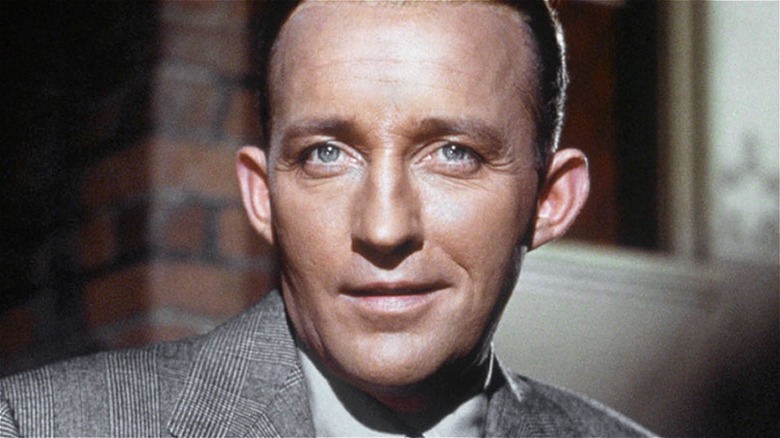 Donaldson Collection/Getty
Actor, radio personality, and crooner Bing Crosby serenaded his way into the hearts of Americans during the Great Depression and eventually went on to become a household name as he starred in iconic movies like "Going My Way" and "Holiday Inn" (via IMDb). His unforgettably smooth baritone voice can be heard ringing in the Christmas spirit every December with his classic hit "White Christmas." Famous for portraying happy-go-lucky characters during his film career, he kept the nation smiling with his wholesome and hopeful ideals throughout many tough years.
A lesser-known fact about Bing Crosby is that he played a crucial role in helping Minute Maid rise to popularity starting in the late 1940s, and he continued to successfully promote its orange juice for 30 years (per Minute Maid). Some may remember seeing his OJ ads on television that featured catchy jingles promoting the drink's benefits. But how did Bing Crosby get involved with Minute Maid to begin with?
A Minute Maid partnership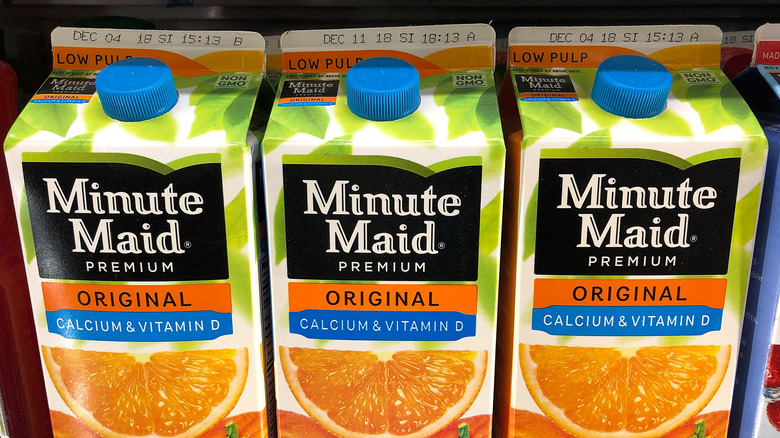 Justin Sullivan/Getty Images
The University of Florida published a dissertation about Florida oranges, including the relationship between Minute Maid and the famous singer and actor. According to the document, Bing Crosby had a morning show called "Minute Maid Fresh Squeezed Orange Juice" that aired on weekdays between 1949 and 1954. In each episode he would playfully advertise the product with his co-host Ken Carpenter, asking, "Ken, what's the shopping hint for today?" Ken always responded, "Well, it's Minute Maid Fresh Frozen Orange juice, ladies. And your frozen food store has it," (via Time Magazine).
At first, Minute Maid couldn't afford to pay Bing Crosby for his efforts, so they instead struck a stock deal. The company decided to give him 20,000 shares (at 10 cents each), according to Time Magazine. This mutually beneficial arrangement raked in the profits for each party and helped skyrocket Minute Maid to new heights in national sales.