Kylie Jenner Doesn't Play Around When Travis Scott Wants A Sandwich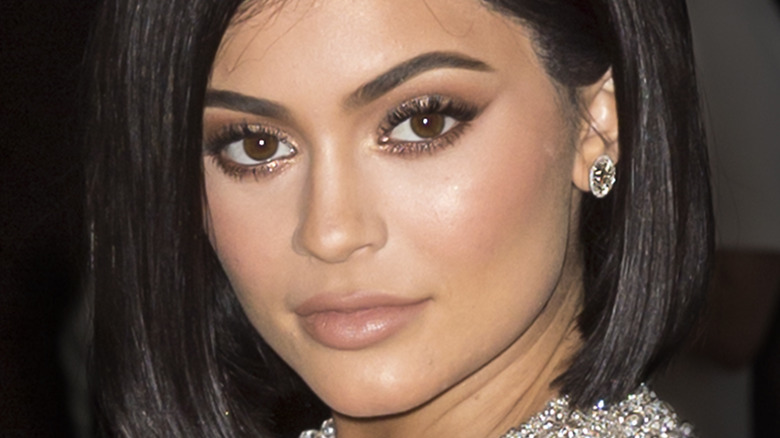 Ovidiu Hrubaru/Shutterstock
Sandwiches — the food of the everyman. According to Five Thirty Eight, approximately 49% of adults across the United States will consume at least one sandwich on any day of the year. Few foods are more versatile than this lunchtime staple. Whether you are a sourdough lover or a rye bread fiend, anything go can between those two slices of bread. Sandwiches can be packed with proteins, cheeses, spreads, sauces, and veggies. They can be sweet or savory, hot or cold, vegan or gluten-free. The real question is, is there anything a sandwich can't be? If you are a fan of this quick and easy meal, here are several sandwiches you'll want to make every day of the week. 
No matter who you are, there's a good chance that you have a favorite sandwich. Even celebrities like to indulge in this humble meal. While Sandra Bullock's sandwich of choice is a BLT, as revealed in "The Late Show with Stephen Colbert," Jennifer Lawrence's favorite sammy is a Cubano. Other famous figures, like Channing Tatum, like to personalize their sandwiches with less traditional toppings. "The Lost City" star likes to fill his "perfect sandwich" with peanut butter, jelly, and Cheetos, according to Us Weekly. 
As for Kylie Jenner and Travis Scott? The youngest member of the Kardashian clan took to Instagram to share how her and her partner like to customize their sammys.
Kylie Jenner loves mayo, while Travis Scott is a yellow mustard kind of man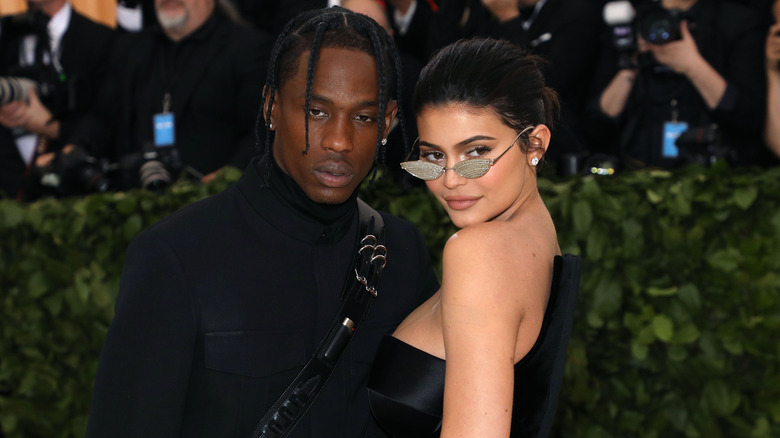 Taylor Hill/Getty Images
When Travis Scott wants a sandwich, Kylie Jenner pulls out all of the stops. In an July Instagram story, the mother-of-two shared what a typical sandwich spread looks like in the Jenner-Scott household. "Bae said i want a sandwich," the caption in the first slide read, per People. In the post, Jenner showed her followers an impressive display of sandwich toppings. The mouthwatering selection included pickles, cheese, turkey, salami, and condiments galore.
The "Life of Kylie" alum prepped a sandwich for the "Butterfly Effect" singer first. Scott's sandwich featured turkey, pickles, lettuce, and a generous amount of mustard. Then, Jenner went on to make a sandwich for herself. "Omg and mine" she captioned the story. Jenner opted for mayo over mustard, as well as salami, onions, pickles, and lettuce in her sammy. To pair with her delicious meal, Jenner sipped on a coke, as noted by Life and Style. While the reality TV star's sandwich was packed full of meat, this is not typically what Kylie Jenner eats in a day.
The Jenner Scott family displayed their true love and affection for sandwiches when they had more for dinner that very same day. "Round 2," Jenner captioned the story, showing a row of sandwiches warming in the oven. Because there's no such thing as too many sandwiches, right?