What Kylie Jenner Eats In A Day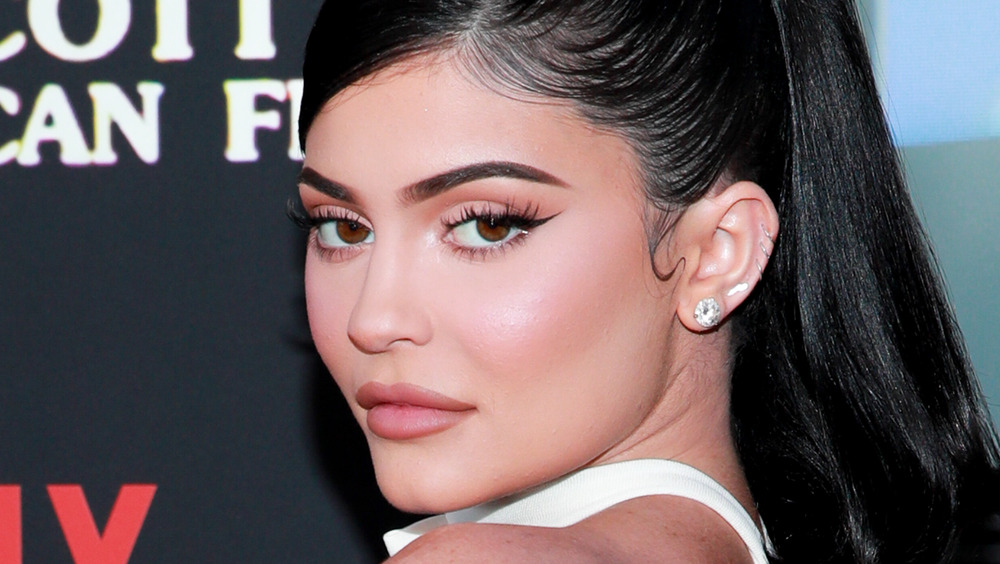 Rich Fury/Getty Images
Kylie Jenner has proven her eating habits are just one of the ways she's different than her fellow celebrity sisters. Khloé Kardashian revealed on her blog that she doesn't eat dairy or red meat, Kim avoids too many carbs and sugar, Kourtney is Team Organic Food, and Kendall is the opposite with a fast food and pizza-starring diet (via Shape). Kylie, however, is all about moderation. 
"Kylie eats like a typical teenager, but she's also super aware of what she puts in her body when it comes to fresh and organic foods," Khloé explained in 2016. Moderation is definitely something we can get behind. After all, we need to be healthy, but we also need to treat ourselves every now and then.
We've gotten to see superstar Kylie's culinary preferences evolve over the past few years. We've even upped our own French toast game with her brilliant Frosted Flakes twist, learned how she prepares ramen, and debated over her topping avocado toast with honey. When the now-23-year-old was 18, she wrote on her own website, "Junk food is bomb. I try and eat healthy most of the time but I def love me some old-school snacks" (via People). These snacks included Flaming Hot Cheetos, Oreos, and Lucky Charms. In a 2018 YouTube video she made for daughter Stormi, Kylie also shared her pregnancy cravings for In-N-Out. 
Most recently, though, the beauty mogul has opened up about her specific beneficial habits that balance any splurges, and it's serious #HealthGoals (via Eat This, Not That!). 
Kylie is skipping meat and snacking on apples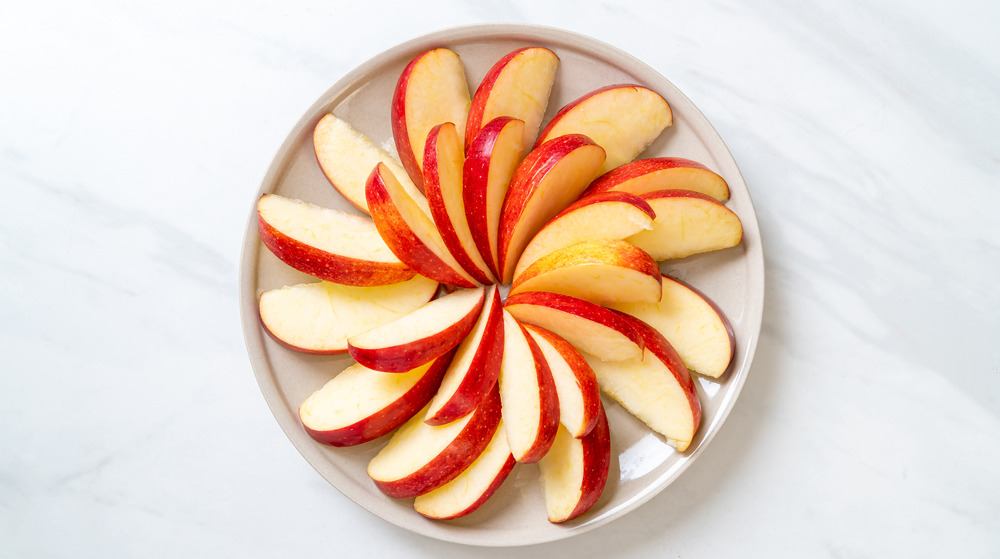 Shutterstock
On March 28, 2021, reports Eat This, Not That!, Kylie Jenner posted a picture of cooked sweet potato, broccoli, and quinoa to her Instagram stories, and captioned it, "Really trying to not eat meat so here's my little dinner." Is she taking a cue from sister Kim, who mostly eats plant-based (via The Beet)? 
According to the Mayo Clinic, people who don't eat meat "generally eat fewer calories and less fat, weigh less, and have a lower risk of heart disease than nonvegetarians do." Getting protein, fiber, vitamins, and other nutrients from fruits, veggies, grains, beans, legumes, and nuts can overhaul your health, and skipping red meat can reduce the risk of heart disease, stroke, and diabetes. 
When it comes to ending the day, Kylie has a genius trick for avoiding sneaky late-night snack cravings. In a "food diary" video for Harper's Bazaar, she revealed that she puts a pre-sliced apple by her bed and gets super cozy watching TV. "Since I'm really comfortable, I'll be too lazy, probably, to go down to the kitchen, so my only choice is this apple" (via Eat This, Not That!).
For some more relatable content, Kylie also shared on Instagram her morning run routine, and how she works out at home. In other words, she's not relying on a fancy gym to get her moving. Getting out for a jog and focusing on vegetables? Now, these are refreshingly accessible tips anyone can incorporate into their lives, especially to make room for an Oreo every now and then.