Why A Tokyo Tea Room Will Let You Drink Out Of A $25,000 Bowl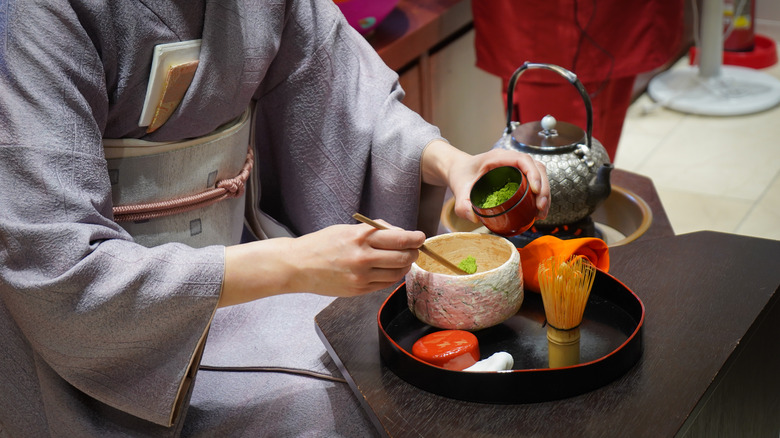 NP27/Shutterstock
From the Nippori train station in Tokyo's Yanaka district, you can take a brief walk to Gallery Okubo to experience a modernized Japanese tea ceremony. But what makes this tea house unique is the ability to partake in the ceremony whilst using the family's antique bowls, which are valued at around $25,000 today. The Okubo family has been in the antiques business at Art Okubo for more than 100 years, so they decided to open the gallery in celebration of such an incredible milestone.
During the ceremony, you can choose to sip your matcha green tea from newer bowls if you're worried about handling such wildly expensive dishware. Or, if you'd like to dive right into the culture for yourself, you can choose to use of the older, more museum-worthy heirlooms, some of which have been preserved for more than 300 years. If you're an art history buff, this is the perfect chance to get a literal taste of history during your stay in Tokyo. 
But why is this curious experience worth the high price tag, and why it was created in the first place?
Experiencing tradition on another level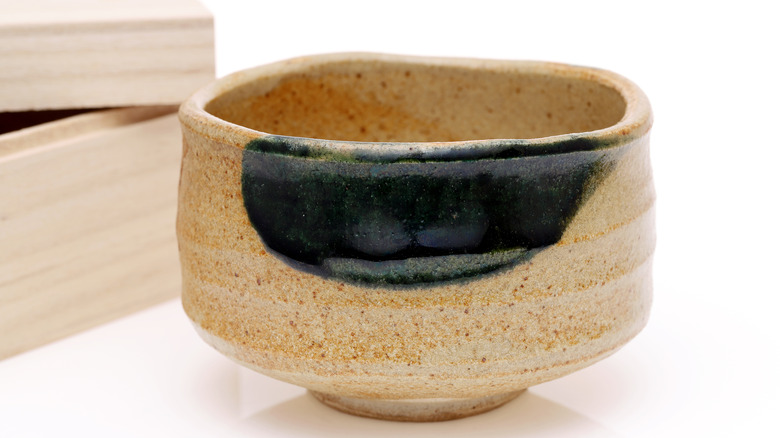 akiyoko/Shutterstock
It's one thing to read about cultural traditions or spot historical antiques from behind the glass panes of a museum. However, it's very rare to be able to hold one of these delicate relics of the past in your own hands, examine its fine details, and use it for the very same practice it's been used for throughout recent centuries.
"The idea behind the gallery is that the visitor gets to feel the bowls and taste the drink as the Japanese masters of the tea ceremony would have wanted it," explains CNN Travel. As you decide which bowl you'd like to use during the ceremony, you'll get to learn fascinating details about the history of each individual piece, including the tea master who initially brought it to the ceremony. 
In addition to the tea ceremony, where you'll get to drink from antiques and see the matcha-making process in action, Gallery Okobu also offers other special cultural experiences. Guests can make traditional Japanese sweets, an art form known as Wagashi. You can even rent a kimono that the owners have graciously provided visitors who'd like to further enrich their experience.