How Bake Off's Nadiya Knew She Made It Big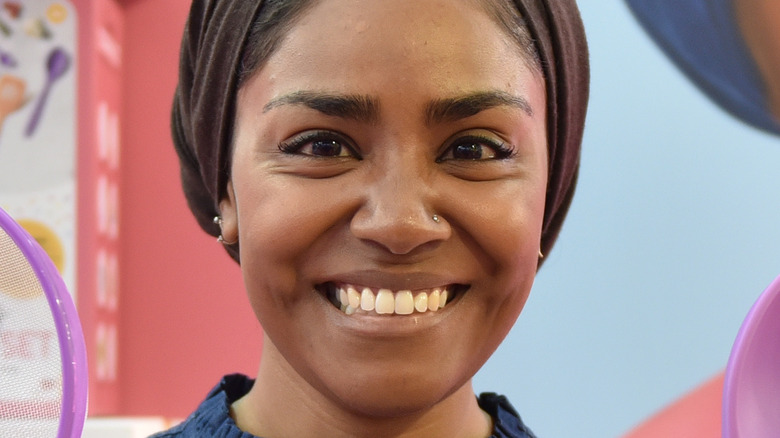 John Keeble/Getty Images
Nadiya Hussain hasn't slowed down one bit since winning the 2015 season of "The Great British Bake Off." According to Hussain's website, the baker has her own TV show, "Fast Flavours," and she writes a monthly column for The Times Magazine. 
She's written several books, including both children's books and cookbooks, such as her new cookbook, "Nadiya's Everyday Baking," which hits bookshelves this September. Fans chimed in with their appreciation for Hussain on Instagram, such as user @aamash09 who wrote "It is so wonderful to watch you grow and succeed, you are a great role model to all of us" followed by a red heart emoji and Instagrammer @jl_weer who shared "You are the BEST Nadiya. Such an inspiration!"
Hussain shared that believing in herself hasn't come easy as she suffers from panic disorder and self-doubt, even handing back her GBBO trophy to judge Paul Hollywood when she won, asking if he'd made a mistake. But there was one point in Hussain's career that she felt that she had really made it big.
Nadiya Hussain baked a cake for the queen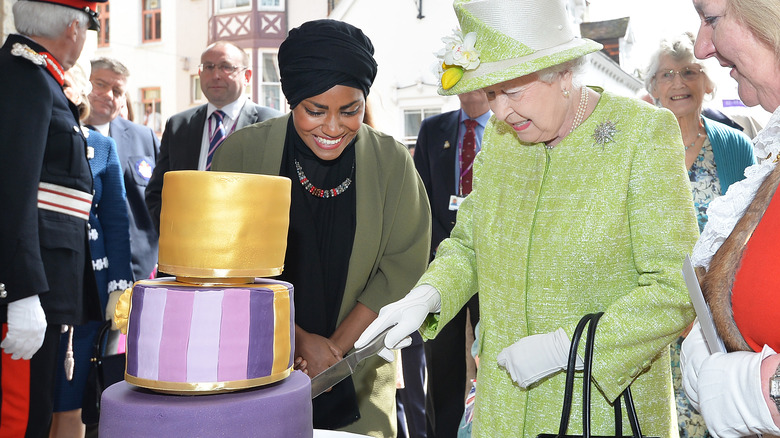 Wpa Pool/Getty Images
In an interview with Penguin Books airing on YouTube, 2015 GBBO winner Nadiya Hussain shared the moment she knew she was a big-deal baker: She was asked to bake a birthday cake for Queen Elizabeth. And when Hussain presented her with the cake, the royal introduced her to her husband, the late Prince Philip. "I was like, lady, you've made it. The queen just introduced you, not the other way around. She introduced you to her husband, is all I'm saying."
Hussain admits that when she received the email asking her to bake the cake, she thought the whole thing was a joke and almost said no, but she ended up making a lovely three-tier purple and gold cake with orange drizzle, the latter element being suggested by Hussain's then five-year-old daughter.
Hussain's fans took to the comments of the YouTube video to confirm they also believe she has, in fact, made it big, such as one user who wrote "What a beautiful, utterly charming woman. It's obvious how much she has grown in confidence, poise, and elegance since winning the bake-off show." The comment has since garnered hundreds of thumbs-ups.