The Florentine Steak Giada De Laurentiis Has Mastered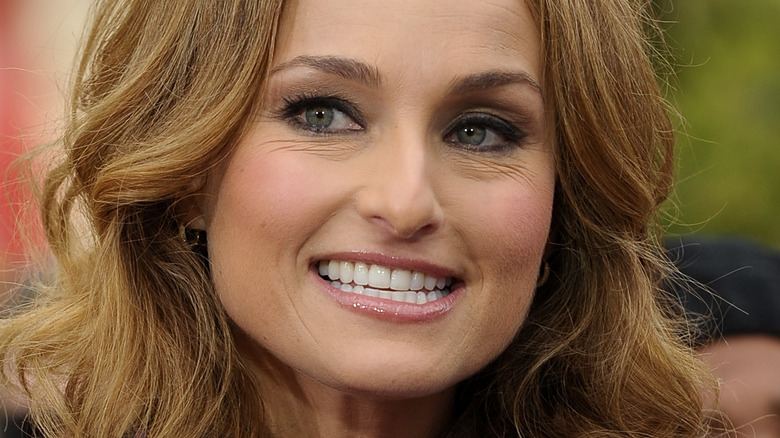 Noel Vasquez/Getty Images
Italy is a favorite destination for many tourists. Foreigners flock to the Mediterranean country for its beautiful coastline, its Roman ruins, its impressive art and architecture ... but also for its food. Italian food is hard not to love: the pasta that is ubiquitous throughout the country is terrific comfort food; the focaccia and ciabatta are out of this world — and have we spoken about the cold cuts and antipasti? Not to mention the gelato ... Italian cuisine exhibits a range of amazing regional offerings, but it is not generally known for great big slabs of protein. Italians eschew heavy breakfasts like eggs and bacon in favor of toast, pastries, and cereal (per Flavor of Italy and Mama Loves Italy). While many classic Italian foods feature beef and veal — osso buco and veal saltimbocca (per Italy Foodies) come to mind — the meat isn't usually the superstar.
But there is one place in the country where things are different. Florence: it is a tourist's paradise not only for its Ponte Vecchio bridge, ornate churches, Dante, and Michelangelo sculptures (via Itabus); it also boasts the best beef in the country. Italians from other regions flock to Florence in pursuit of the famous "bistecca alla fiorentina" — steak, Florentine style. It's the Italian steak with great name recognition (via Visit Tuscany). So it's especially fitting that Masterclass has chosen Giada De Laurentiis — an Italian-born cook with great name recognition — to teach us how to make it. 
Florence's bistecca: more than just a pretty face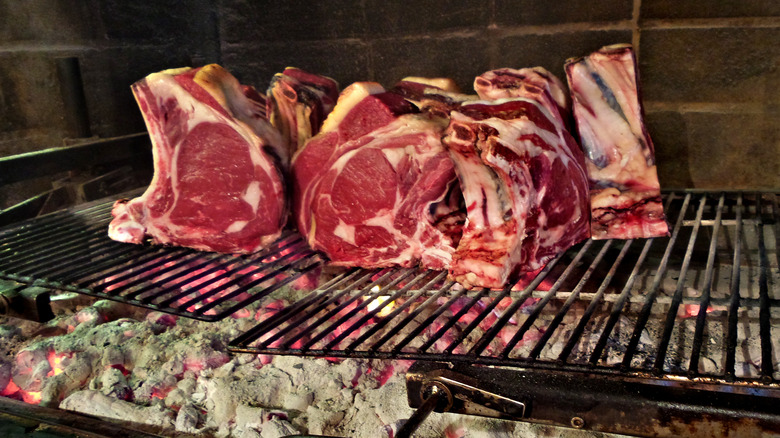 David Silverman/Getty Images
Giada De Laurentiis's career is based in the U.S., but she was born in Rome and her last name is well-known to Italians, foodies or not: her grandfather, Dino De Laurentiis, was a neo-realist film producer; her grandmother, Silvana Mangano, was one of the major movie stars of her generation (per IMDb). This gives Giada instant street cred as an artist among Italians — making it a lot easier to tackle a great steak with an illustrious past, which also happens to be considered the best the country has to offer (per Philoso Kitchen).
The famous bistecca is made from cows native to the Chiana valley — the same place where Chianti wine is produced (via Italy Foodies); a true bistecca requires a young female referred to as a scottona (per Philoso Kitchen). It's a bone-in steak, similar to a Porterhouse, sliced very thick (typically 3") to give it that intense contrast between charred exterior and tenderness within when cooked. Bistecca must be grilled, ideally over charcoal (per Masterclass). While there are disagreements over the particulars, there is consensus on the overall approach: it must be seasoned well with salt and herbs and given a good crust over high heat first. Naturally, not all elements of the original can be imitated from across the Atlantic. But De Laurentiis seems like an ideal choice for making an Italian original accessible to American cooks.