Alton Brown Let Twitter Know He Is 'Done' With This Type Of Dining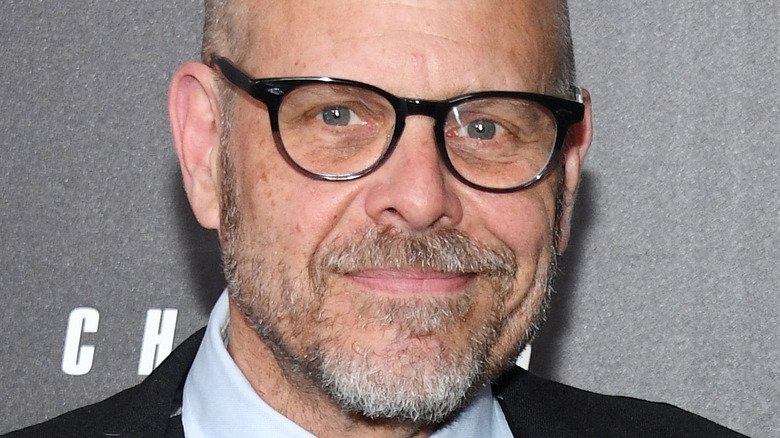 Dimitrios Kambouris/Getty Images
Alton Brown has long been known, in part, for his alternative takes on cooking. The new co-host of Netflix's iteration of "Iron Chef" (via Variety) has been called a "quirky genius" by AP News, which noted that Brown "put[s] sumac in everything" and asks such questions as "Why aren't we having pasta for breakfast?" By his own admission, he's done unusual things like using a hubcap as a plate for chips and salsa.
Brown is also known to share many a food hack that might be more likely to be seen on social media than on a cooking show, helping home cooks to hone their skills using lesser-known methods. His inventive suggestions have included grilling chicken in a panini press and adding salt to coffee grounds to help beat the bitterness.
On top of his out-of-the-box approach to the culinary arts, he has been known for his honest takes and humor, whether Brown is trolling the Food Network over a mistake or calling out a food trend he disagrees with. That includes his remarks about a type of dining that he apparently lost his appetite for.
Not so fine dining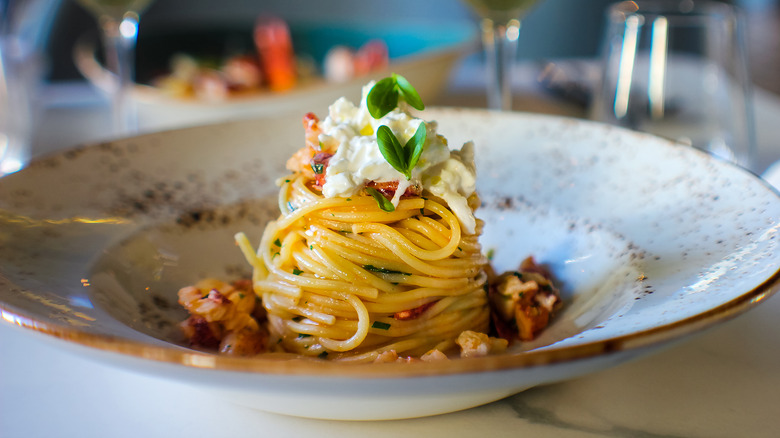 stesilvers/Shutterstock
Recently, Alton Brown took to Twitter to voice his opinion on a very particular subject, "prixe fixe" fine dining menus. In the past, the food aficionado had never seemed to be a huge fan of foods that are particularly trendy, even saying during a Reddit AMA, "I generally just hate trends!" Brown has even bashed the beloved trend of avocado toast.
So it should not have been particularly shocking when he boldly claimed, "I will never fall for a 'prix fixe' menu ever again," and followed it up with the tweet: "In fact...I'm done with 'fine dining' in general." While some in the comments disagreed with his position, it seemed that just as many people agreed with his turn away from fine dining. User Hog Leg backed him up, saying, "Let's be real here.. the finest dining is made by the grandma's (sic) in any culture." And Mo Carter said that "food should be communal, approachable and welcoming," traits they imply fine dining does not have.