Why A Train Station Was Just Named After Wawa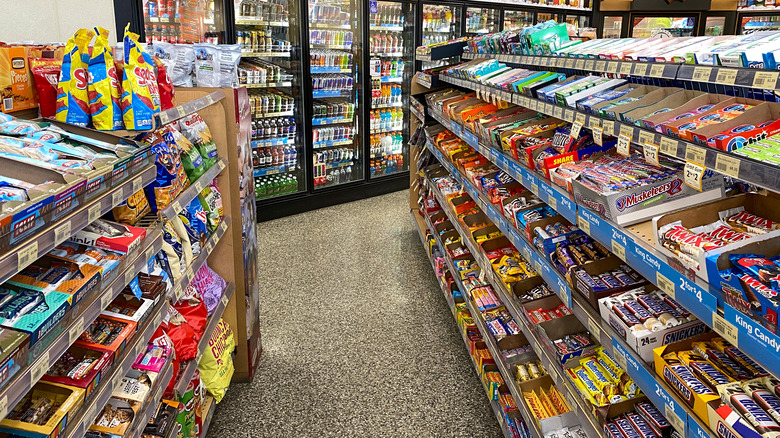 Joni Hanebutt/Shutterstock
Hoagies and hot coffee are just a couple of reasons that Wawa has such a dedicated fanbase. If you're not a native of or haven't visited Pennsylvania, New Jersey, Delaware, Maryland, Virginia, Florida, and Washington, D.C., there's a chance that you don't even know what Wawa is, but many of the people who frequent the convenience store love it (via Wawa's official website).
"I see things at Wawa I don't see at other places," a Philadelphia native told ABC News in 2014. "Everyone will hold the door for you. You'll have random conversations with people ... In a lot of ways, it's a meeting place." Since the stores are only located in certain areas, the brand has managed to appeal to customers in a more specialized way, similar to other regional chains like In-N-Out and Wegmans (via Inc.). Since Wawa is so beloved in regions like Pennsylvania, it's no surprise that the brand has partnered with the Southeastern Pennsylvania Transportation Authority (SEPTA) in a big way (via Food & Wine).
The rail line is important to Wawa's founding family
Wawa is already an institution in its home state of Pennsylvania, but it is cementing itself as a household name with the opening of Wawa Station in late August (via Food & Wine). For a measly $5.4 million, the brand will have its name on the station for the next decade (via NBC Philadelphia). This new station will extend the previous rail line by about three miles due West and allows convenient travel between Center City Philadelphia and Wawa, Pennsylvania.
"Located across from the Wawa Dairy that has been bottling and distributing milk for more than 100 years and adjacent to our home office campus, this rail line has meant a lot to Wawa and to our founding family throughout the years," Wawa President and CEO Chris Gheysens told NBC Philadelphia. SEPTA has previously sold naming rights of train stations to AT&T, NRG Energy, and Penn Station, so this partnership is nothing too out of the ordinary. NBC Philadelphia asked Philly residents how they felt about the name change, and while some thought it may cause confusion, others were hopeful that the brand would give out food on the train.