The Pioneer Woman's Snack Mixes Bring Sweet And Salty Flavor On The Go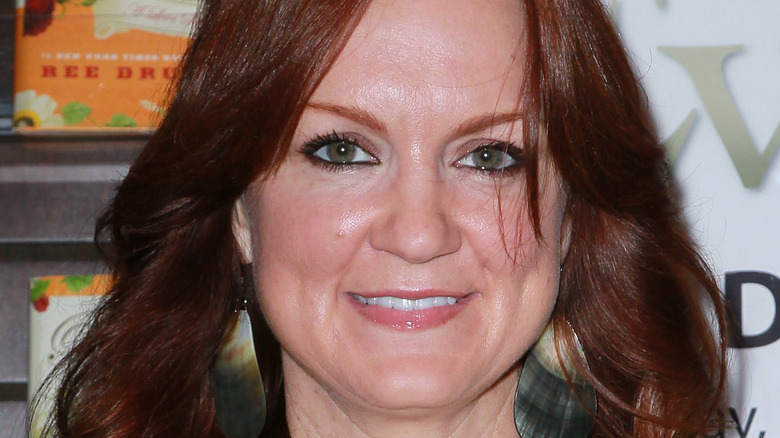 David Livingston/Getty Images
If you're a fan of Ree Drummond — a.k.a. The Pioneer Woman — you're familiar with her style of cooking: hearty down-home comfort food. From pot roast to chicken fried steak, she's famous for her good old-fashioned recipes that might be just like Mama made them. While you might not get the chance to eat a meal cooked with love by Drummond, she invites fans to bring a piece of The Pioneer Woman's style home with them through a line of housewares and treats available at Walmart. The products were designed with her personal tastes and style in mind, she told Forbes.
While Drummond's brand has long included things like dishes, bakeware, and even bedding, there's now another addition to the line-up: The Pioneer Woman snack mixes. She is no stranger to snacks: In an interview with Delish, she confessed that her go-to snacks are quesadillas (yes, really) and homemade granola bars. Her new mixes just came out at Walmart, and people are already clamoring to get their hands on a few bags. Here's what you need to know about the release.
There are 3 distinct mixes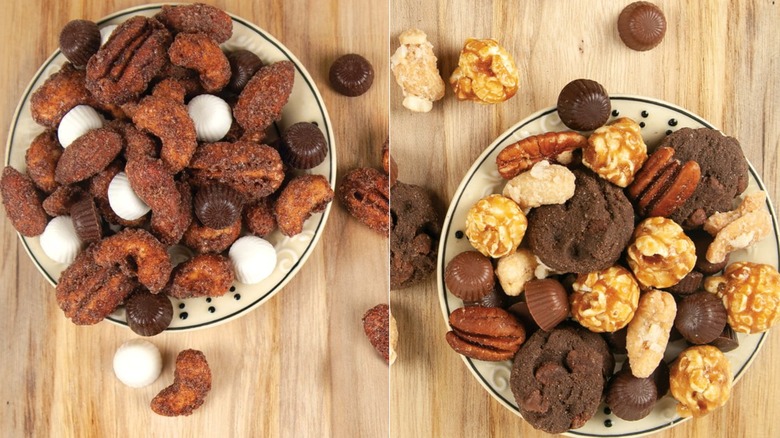 Walmart
Evidently, Ree Drummond not only wants to show people how to cook like her but how to snack like her, too. At participating Walmart locations across the country — and online — there are new Pioneer Woman snack mixes selling for around $5, according to a statement shared with Mashed. They come in three salty and sweet flavor combinations. 
The Spicy Cowgirl Snack Mix boasts cashews, almonds, and pecans — all dusted with cocoa powder, cinnamon, and cayenne pepper — along with mini white chocolate and dark chocolate cups filled with mocha. The Pecan Sticky Buns Snack Mix is filled with honey roasted pecans, mini white chocolate cups, and "cinnamon sugar caramel coated puffs." Things get frisky with the Knock You Naked Snack Mix, which is brimming with salted pecans, mini brownies, caramel corn, mini dark chocolate cups, mini caramel-filled milk chocolate cups, and coconut-flavored cashews. 
Of course, this wouldn't be the first time Drummond has mixed things up with her snacks. On The Pioneer Woman blog, for instance, she shares her recipe for Mercantile snack mix, which combines salted peanuts, brown sugar, popcorn, cereal, and vanilla extract, among other ingredients. They only have a handful of reviews so far, but many are positive. "The blend of flavors is just phenomenal," one Walmart shopper wrote. "Creamy and sweet!" A YouTube review praised the snacks as well and claimed the Spicy Cowgirl Mix wasn't especially spicy. The negative reviews remarked that the mix was stale or melty.