The Fad Diets Ree Drummond Avoided While Losing Weight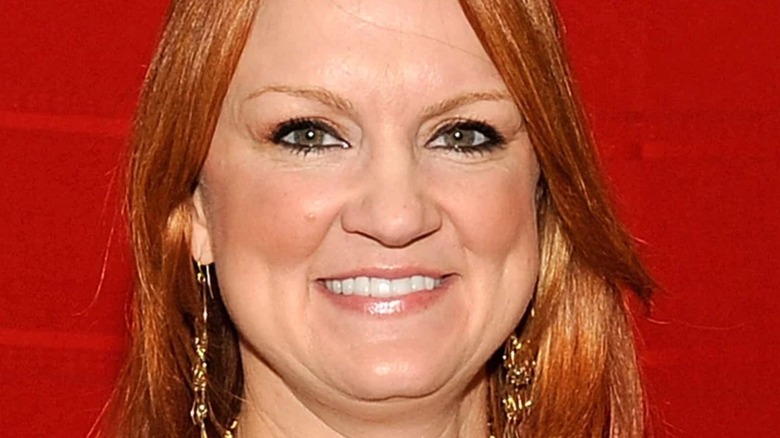 Bobby Bank/Getty Images
Pioneer Woman Ree Drummond continues to open up about her weight loss journey, which she began in the winter of 2021. A few months after detailing the lessons she's learned from her experience on her website, the food television star took to her TikTok page to share with fans what else did — and didn't — help her drop more than 40 pounds. 
Drummond previously shared that her weight had begun to creep up after years of neglecting her diet and exercise for the sake of her career. With her daughter's wedding approaching, Drummond resolved to change her lifestyle and begin losing weight about a year and a half ago. In her video, she shared in true Pioneer Woman fashion that old-fashioned weight loss methods, rather than trendy techniques, have helped her in the long term. On TikTok, Drummond credited smaller portion sizes, a higher protein intake, daily walks, and muscle building for her weight loss, and she also highlighted the particular fad diets that she chose to stay away from.
Keto and paleo diets were a no-go for Drummond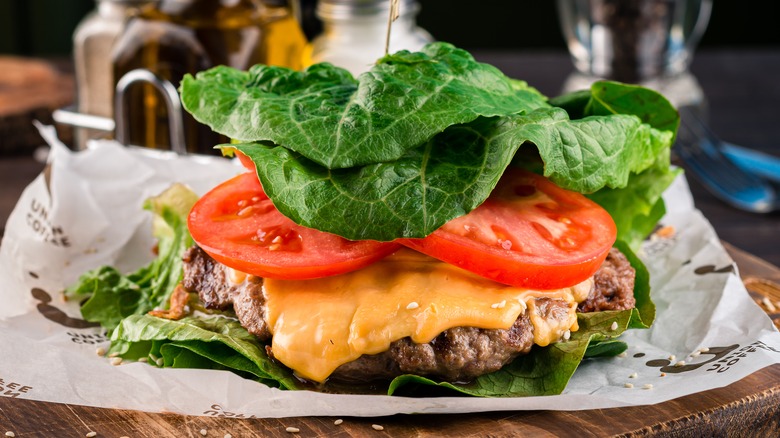 smspsy/Shutterstock
Arguably the most well known internet diet, the keto diet restricts participants to less than 50 grams of carbohydrates per day, forcing the body into a fat-burning state called ketosis, per the Harvard T.H. Chan School of Public Health. Meanwhile, the paleo diet generally favors whole foods and restricts anything processed or containing sugar and dairy, Healthline reports.
Though "special diets" like these attract nearly one in five U.S. adults, according to the CDC, they didn't work for Drummond, she explained in her video. After trying keto and paleo meal plans for extended periods, she experienced plateaus. Instead, the Pioneer Woman stuck to controlling her portion sizes and eating foods that offer rich nutritional value, rather than calorie-rich picks like doughnuts, reads her blog. By following these rules, Drummond says that she was still able to enjoy all her favorite foods and didn't feel the need to ban anything from her diet — with the notable exception of bananas! 
Drummond also stayed away from intermittent fasting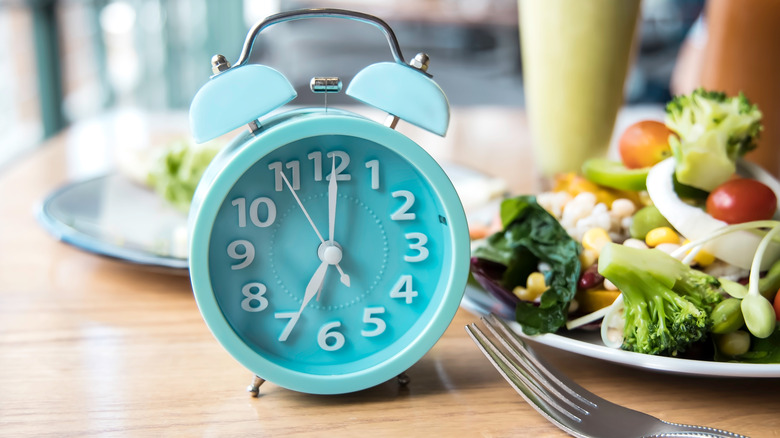 Nok Lek/Shutterstock
Intermittent fasting involves switching between periods of planned fasts and periods of eating, explains Mayo Clinic. While dieters across the internet sing the virtues of this lifestyle, organizations such as Johns Hopkins Medicine suggest that intermittent fasting may be a cause for concern for people with pre-existing conditions, like diabetes or eating disorders. In Drummond's experience, though, she said she preferred to maintain a calorie deficit by tracking her food intake and getting sufficient exercise in lieu of skipping meals. Moreover, she wrote on her blog that intermittent fasting caused her to overindulge during her planned eating windows, which made it hard to reach her end goals.
In her TikTok video, Drummond acknowledged that while fad diets work well for others, her journey to weight loss needed something different. Fans complimented her "achievable" methods, thanked her for the inspiration, and seemed happy to learn that she still ate "Pioneer Woman food" over the last year. The secret? "A Rhode Island size piece of chocolate sheet cake rather than Texas," she commented.